30-Inch 4-Element Induction Slide-In Convection Range with Baking Drawer
30-Inch 4-Element Induction Slide-In Convection Range with Baking Drawer is rated out of 5 by 254.
This versatile induction range provides a Baking Drawer that adds more options to the oven. The separate compartment allows you to bake at a different temperature. This range also allows you to achieve flawless cooking results thanks to Even-Heat™ True Convection. The unique bow-tie design and convection fan ensure the entire ovenis heated to, and stays at, the perfect temperature.
Stainless Steel - KSIB900ESS
Features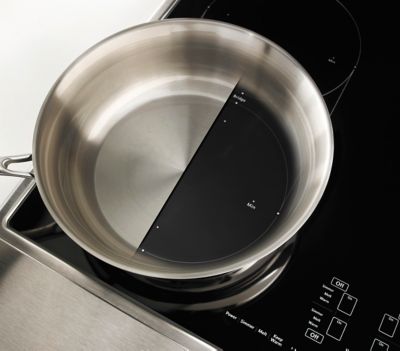 Induction Cooking Elements
Ranges with induction elements offer quick, efficient response similar to gas burners. By using electromagnetic energy to generate instant heat directly to your cookware, you are able to rapidly boil water and get more precise results.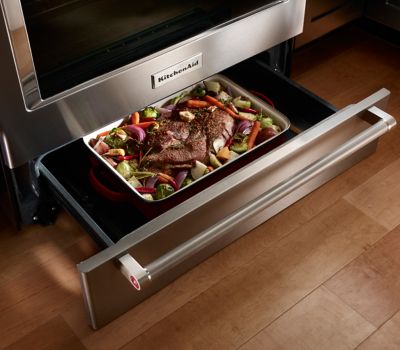 Baking Drawer
Adds more cooking options to the oven. The separate compartment allows you to keep warm, slow cook or bake at a different temperature and keep dishes warm.

Even-Heat™ True Convection
Produces flawless results. The unique bow-tie design and convection fan ensure the inside of the entire oven is heated to, and stays at, the perfect temperature.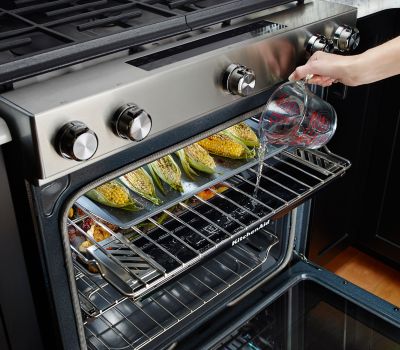 Steam Rack
Offers the ability to provide additional moisture to the inside of the oven, enhancing cooking results.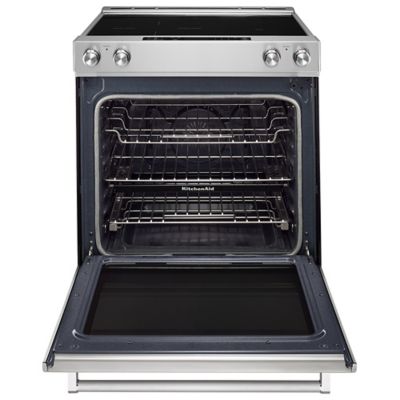 7.1 cu ft Total Capacity
This electric slide-in range provide an extra-large cooking capacity in the oven for multiple dishes at once and gives you the flexibility of a separate temperature zone in the baking drawer.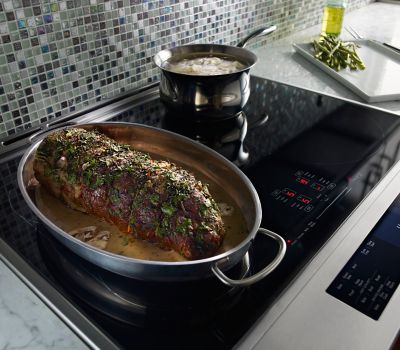 4 Induction Elements With A Bridge Zone
Provides four induction cooking surfaces that allow you to do more on your range. It features two 7 inch cooking zones with a bridge element that combines them into one large surface. The range also has a 6 and 11 inch cooking zone.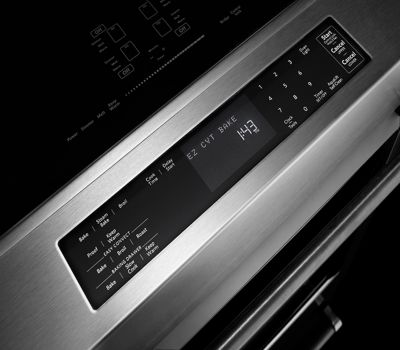 EasyConvect™ Conversion
Takes the guesswork out of convection cooking by converting conventional settings for recipes to convection settings for you.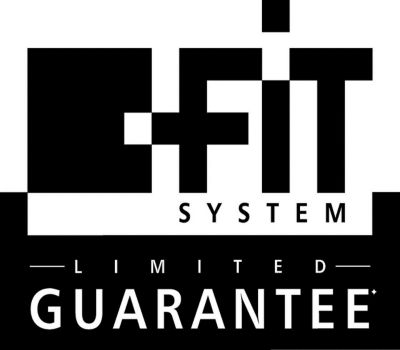 FIT Guarantee
Is our promise to flawlessly fit slide-in ranges designed for an existing cutout of 30" width, countertop depth of 24"-25", cabinet depth of 23"-24" and countertop height of 36".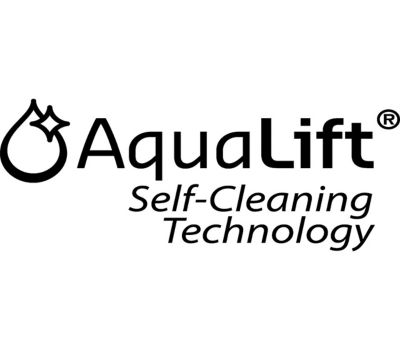 Aqualift®
Cleans your oven in less than an hour without odors and at a temperature below 200°F. This innovative system combines low heat with water to release baked-on spills.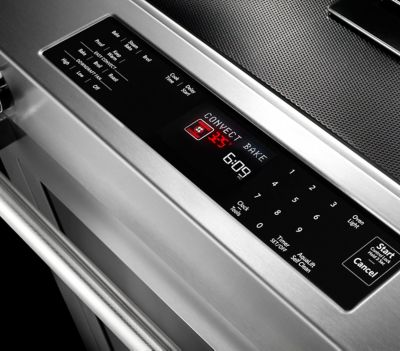 Glass Touch Controls
Offer an intuitive, easy-to-use touch screen experience.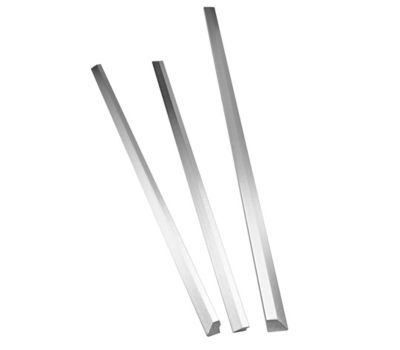 Side Trim Accessory Kit
This optional accessory kit will cover damaged countertops and unfinished edges from an old slide- in range to make them beautiful again. Trim pieces come in black, white and stainless to seamlessly match your new range.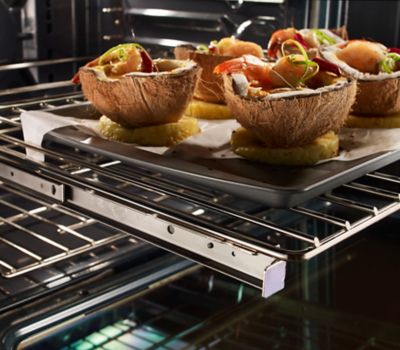 SatinGlide® Max Racks
Move smoothly in and out, allowing effortless loading and unloading, even with large or heavy dishes.
Specifications
Configuration and Overview
Fuel Type
Electric Induction
Cooktop Features
Cooktop Element Style
Induction
Cooktop Surface Color
Black
Cooktop Surface Material
Ceramic Glass
Number of Cooking Element-Burners
4
Left Front Element-Burner Power
2500W
Left Front Element-Burner Size
7" Bridge
Left Front Element-Burner Type
Induction Bridge
Left Rear Element-Burner Power
2500W
Left Rear Element-Burner Size
7" Bridge
Left Rear Element-Burner Type
Induction Bridge
Right Front Element-Burner Power
3600W
Right Front Element-Burner Size
11"
Right Front Element-Burner Type
Induction Single
Right Rear Element-Burner Power
1800W
Right Rear Element-Burner Size
6"
Right Rear Element-Burner Type
Induction Single
Oven Features
Automatic Convection Conversion Temperature Adjust
Yes
Heating Element On Indicator Light
Yes
Hot Surface Indicator Light
Yes
Power On Indicator Light
Yes
Oven Rack Type
1 Max Capacity, 1 Gliding Roll-Out, 1 Steam Rack
Self-Cleaning 
AquaLift® Self Clean
Oven Cooking System
Convection
Broiler Element Power
4000W
Broiler Location
Top of Oven
Convection Element Power (watts)
3200
Convection Element Type
Fan
Convection Functions
Bake, Broil, Roast
Oven Interior Depth(IN,inches)
20 5/8
Oven Interior Height(IN,inches)
22 1/8
Oven Interior Width(IN,inches)
24 1/8
Controls
Selections
Baking Drawer Bake, Baking Drawer Keep Warm, Baking Drawer Slow Cook, Clock, Cook Time Indicator, Delay Start, Keep Warm Setting, Proofing, Sabbath Mode, Steam Bake, Warm Zone
ADA Compliant
ADA Height and Operation Compliant
Show More Specifications
Reviews
Rated 5 out of 5
by
Mom54
from
I bought the kitchen-aid induction slide-in range
Great appliance. Cooks and bakes like a charm. Sleek look.
Date published: 2018-03-21
Rated 5 out of 5
by
Bean Queen
from
easy to use and so efficient
We bought this range for it's energy efficiency. I had a regular gas range from Kitchen Aid in the past and was very happy. Glad to say I'm still happy with this new technology. Easy to use, once you get the hang of it.
Date published: 2018-03-21
Rated 4 out of 5
by
Reynoir
from
Outstanding design, features, solid performance
Although we have yet to put the convection oven to the test, the features we have used so far have at least come up to our high expectations and in some cases surpassed even that. With respect to the induction stovetop, the controls are intuitive and relatively easy to manipulate with the possible exception that incremental increases and decreases can be a tad tricky and you must remember that the last "burner" you activated is the one that you are controlling until you select another. But what performance! I had long thought that gas was by far the most precise and responsive cooking heat source, at least for the stovetop. Boy was I wrong! While gas is great for when you want to make the tiniest increases in cooking temperatures, you still have to wait for the heat to dissipate when reducing temperatures and although the heat carryover in the pan also makes this largely true for induction cooking as well, since only the pan is actually getting heated by induction, turning the induction power down has an almost immediate effect on the cooking temperature. As a result, for example, you can consistently make a panful of crispy, golden brown sautéed onions without burning any or having any under cooked. Amazing! I also really like the baking/warming drawer which I use regularly, especially when I'm making pancakes in the morning. Yes, it's a bit of a pain to have to stoop to access the drawer, but it still beats having to slide a dish into a floor level oven. Besides, it might have the benefit of limiting just how many pancakes you're going to make at a time! Are there some misses? Of course. While the touch screen controls for the oven and the stovetop touch controls are generally easy to use, I really don't like the fact that you necessarily leave fingerprints all over--that's really just me, I guess--"the Boss" prefers these controls to knobs. So that's not that big a deal. I also am not a huge fan of the fact the broiler is designed to cycle on and off where I've always been used to the broiler coming on to a set level and staying on. There have been foods/dishes that seem to need constant broiler temperatures so experimentation is likely to be the name of the game. But here again, this bit of a wrinkle is not likely to be something I can't live with. So apart from my uncertainty with respect to the convention baking/roasting function which I'm looking to run through its paces very shortly, I'd give this range a solid thumbs up.
Date published: 2018-03-20
Rated 3 out of 5
by
SirKay
from
Recommended with caveats
This is a great range with some great features that I would certainly recommend, but if you decide to buy one, make sure your local merchant will take it back and replace it should there be any manufacturing defects that present themselves out of the box. Having KitchenAid's (or most likely any major appliance manufacturers') "authorized repair" businesses "fix" what amounts to a quality control failure should not be considered a satisfactory alternative to replacement with a new and hopefully properly functioning appliance. After the range was delivered, we first tried the induction cooktop which was actually a joy to use. The controls were intuive and the response was virtually instantaneous. If you've used induction cooking before, you know what I mean; if not, you'll be amazed. As with the cooktop, the oven drawer/baking/warming oven was another huge plus--a desirable feature that has wound up being used more regularly for a lot more purposes than we had originally anticipated. However, when we went to use the main oven, we at first noticed that it took WAY longer (more than 30 minutes) than we would have expected just to get the (large) oven up to its 350 default level, but as I had read in previous ratings that the oven was slow to get up to operating temperature, I wasn't especially alarmed about that any more than I was about the oven fumes that seem to be normal with any new range. It wasn't until a couple of days later, when I went to pop something under the broiler that I realized that the broiler wasn't working--AT ALL. Of course that sort of explained the long pre-heat times! And this with a brand new out-of-the-box $3000+ range! My first response was to contact the KitchenAid service line which arranged to have one of their "authorized repair" services come and fix our new range. It wasn't until later that day when the repair service called, from New York City (we live north of Albany, more than 150 miles away!), that I realized that the likelihood of our having our range repaired properly and in a timely manner was was unacceptably small. Moreover my online research into this particular firm's less than stellar record of service calls sadly left me even less confident that we would be satisfied with their service. So, a range that, given its appearance and features and the stellar reputation of it manufacturer, and should have received a five star rating from us to begin with, has to be downrated by at least one star for its unacceptable lack of quality control. All KitchenAid ranges, whatever their cost, should be tested and found fully functional BEFORE they leave the manufacturer. Anything less than this should not be accepted either by the manufacturer or the merchant, let alone by the consumer. KitchenAid also must be downrated by at least another star for its apparent practice of contracting for "authorized repair service" with firms who will perform necessary repairs at the lowest cost and for its apparent lack of concern for the quality of service or the quality of repairs provided. Fortunately for us, we purchased this range from a merchant (I'm only going to say, you should get to know your merchant's return policies before buying a big ticket item that might have to be returned) who willingly reordered an identical range (previous reviews of this range suggested our defective one was an outlier) and swapped it out.
Date published: 2018-03-16
Rated 4 out of 5
by
KWise
from
Oven
The top burners work fantastic. Having a hard time with the oven. Turned the oven to 350, warmed up nicely. Put my food in the oven. After 15 minutes, it didn't look like the food was cooking. I shut the oven off and turned it right back on, (not opening the door) and it was at 325. Turned the oven on convection and the fan didn't turn on or at least I can't hear it. Is this common? Frustrated with the oven, guess it will take time for me to get used to it.
Date published: 2018-03-11
Rated 4 out of 5
by
John A
from
Nice looking range
We really like the induction cooktop. It takes a little getting used to, but with a little practice its easy. We have not heard any noise when cooking, but you do need to center the pans in the circles. The main oven works well, but it is really, really slow to heat up. We have not used the small oven. We tried to heat a baguette in it, but we couldn't get it in.
Date published: 2018-03-05
Rated 5 out of 5
by
Dlowe
from
Amazing!!
I bought this over a month ago and couldn't be happier. It's amazing how fast I can boil water.
Date published: 2018-03-02
Rated 5 out of 5
by
Se cape
from
The best
This oven is a great , love to cook with induction
Date published: 2018-03-02
Rated 4 out of 5
by
aimezh90
from
Beautiful Addition to the Kitchen
Induction top is amazing! The entire range is a joy to use.
Date published: 2018-03-02
Rated 5 out of 5
by
Jhill841
from
Cooks like a dream!!!
We love our induction range. The oven is huge and heats evenly. The finished products are beautiful. The cooktop is brilliant. It heats faster than gas and give you the same temperature control too! Highly recommend! Can't wait to get the free cookware!
Date published: 2018-02-26
Demos & Guides
guides
Use & Care Guide
Comprehensive information about your new appliance - from getting started to cleaning and maintenance.
Warranty Information
A complete description of your warranty coverage, and contact information for service and support.
Dimension Guide
Detailed dimensions of your new appliance with space requirements for the area surrounding it.
FIT System Guarantee
FIT System Limited Guarantee
Installation Guide
Instructions for unpacking and installing your appliance, including electrical requirements and necessary tools.
In order to read a PDF file, you must have Adobe Acrobat reader installed on your computer. You can download the latest version at the Adobe website.
Show More Guides