Cold Brew Coffee Maker
Cold Brew Coffee Maker is rated out of 5 by 91.
Treat yourself to a smooth and balanced cold brew at home. The KitchenAid® Cold Brew Coffee Maker is easy to use, pour and clean.
Brushed Stainless Steel - KCM4212SX
Features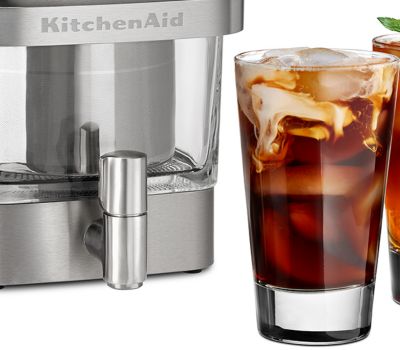 Smooth, rich full-bodied flavor
Simply fill with coffee and cold water, steep, & enjoy.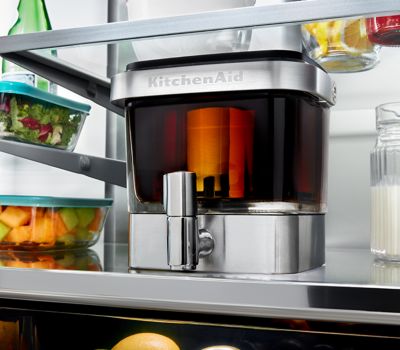 Small Footprint
Ideal fit for any refrigerator or kitchen counter.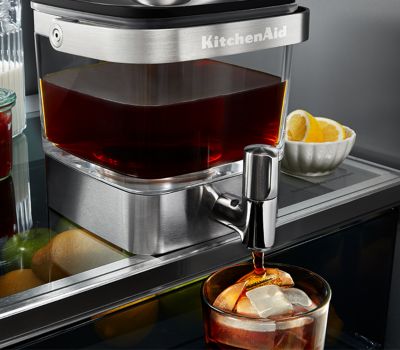 Always on Tap
Built in stainless steel tap to easily dispense your cold brew from your refrigerator and carrying handle for easy portability.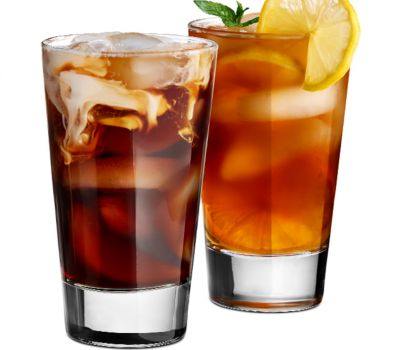 Make up to 14 Servings*
Simply mix 2 oz of coffee concentrate with every 6 oz of your favorite milk, water or ice. This brewer makes up to 28 oz of coffee concentrate that stays fresh in the fridge for up to 2 weeks. *Servings may vary based on coffee or tea type.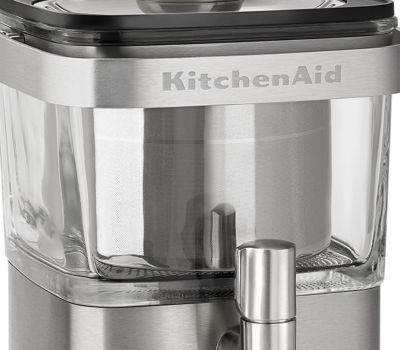 Streamlined Design
Beautiful, streamlined design with glass and stainless steel components to preserve taste, for easy use and cleaning.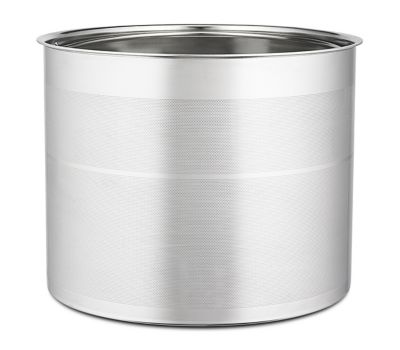 Reusable Stainless Steel Steeper
Allows you to brew the beverage of your choice and is labeled with fill level indicators to take the guesswork out of the brewing process.
Reviews
Rated 5 out of 5
by
Renee'
from
Love it
I love that I can make iced coffee in the comfort of my home as well ascertain other beverages. I also like that I can travel with it to picnics in the park. I just love the product. I would definitely recommend this product!!!!!
Date published: 2017-12-09
Rated 5 out of 5
by
SWJenn
from
Very high quality and super easy to use
Full disclosure, I'm an employee so I got mine at an employee discount, but I'm so glad I did. My husband loves cold coffee drinks but made a mess making them. Now we keep the concentrate in the fridge and he can pour a drink quickly and easily any time. Making more is easy, love the stainless steel steeper. Thinking I might need another so I can have both coffee AND tea in the fridge at the same time!
Date published: 2017-12-02
Rated 5 out of 5
by
traveler17
from
Quality prevails!
I decided to switch to cold brewed coffee like I use to do years ago. I still own my original toddy maker which is huge and you have to make a pound of coffee at a time. After much research I decided to try this one. I am so glad I did as this machine is not only good to look at but just screams well made and top quality! Very easy to use and then store in the refrigerator where I can easily get my 6 ounce of daily coffee from a superb spout. I kind of wish it held more coffee but the truth is it would have to have a much larger profile so I would rather make it more often. This keeps it fresh and it is so easy to use it is not a problem. I highly recommend this machine.
Date published: 2017-11-10
Rated 5 out of 5
by
Debbien627
from
So Easy
Bought this because I'm advid iced coffee drinker and love cold brew. Dunkin's can get expensive daily. The coffee came out perfect! Easy to clean up also.
Date published: 2017-10-27
Rated 4 out of 5
by
JELeeBim
from
Loved everything about this until I cleaned it...
Everything is great with this coffee cold press, but after I took it apart and cleaned it, it began leaking. Seems that the seal around the interior drain is very thin and somewhat fragile. There does not seem to be a replacement code for that part should it go missing or is damaged. I took it apart again and CAREFULLY lined up the seal and reassembled. I hope the leak is fixed and will not likely clean it that way again until I know where I could get a replacement seal.
Date published: 2017-10-23
Rated 5 out of 5
by
booboo6969
from
Awesome
Bought this for our Cabin. We have enjoyed ice coffee and ice tea while sitting on our deck watching the bears and deer.
Date published: 2017-10-23
Rated 5 out of 5
by
Educ8_22
from
Brews delicious cold coffee
Purchased this product because of KitchenAid brand. It is built well and beautifully. It is easy to use and makes delicious coffee.
Date published: 2017-10-23
Rated 5 out of 5
by
KELLEY85
from
WHY DID I WAIT SO LONG?
THIS HAS MADE LIFE SO MUCH EASIER, IT WORKS LIKE A DREAM. I DON'T THINK I HAVE EVER HAD COFFEE THIS SMOOTH.
Date published: 2017-10-12
Rated 5 out of 5
by
CVW6
from
Amazing!!!
I absolutely love this little coffee maker. It is so easy to use and looks great on my counter. The best thing, though, is the coffee. I love the cold brew because it's so smooth and not bitter. Yummy!
Date published: 2017-10-09
Rated 5 out of 5
by
Megoon_d
from
Delicious cold brew!
My husband and I bought this so we would stop buying cold brew from the coffee shop and it's been awesome! The coffee tastes wonderful and is pretty easy to make. The appliance is really great quality as well. Would highly recommend!
Date published: 2017-10-08
Demos & Guides
guides
Use & Care Guide
Comprehensive information about your new appliance - from getting started to cleaning and maintenance.