NEW
36" Electric Cooktop with 5 Radiant Elements and Touch-Activated Controls
36" Electric Cooktop with 5 Radiant Elements and Touch-Activated Controls is rated out of 5 by 119.
This 36-inch electric cooktop has a sleek, ceramic-glass surface and touch-activated controls that add to its sleek design. You'll get consistent temperatures without hot or cool spots and a range of simmer and melt settings. To maximize the 36-inch space, you get a triple-ring and two double-ring elements that let you match element performance to cookware size.
Stainless Steel - KECC667BSS
Features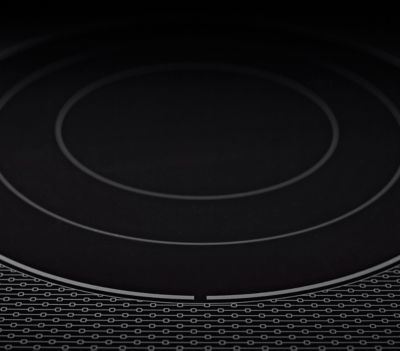 12''/9''/6'' Triple-Ring Round Element
Maximizes your flexibility with three distinct sizes that allow for element selection based on cookware size.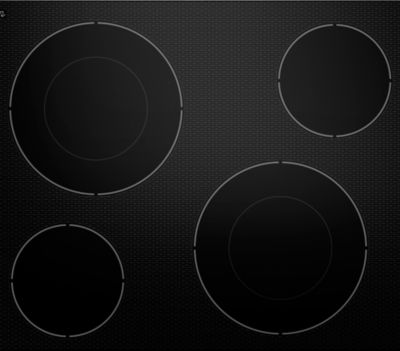 Two 10''/6'' Double-Ring Round Elements
Create two elements in one location. The inner rings are used like standard six-inch elements. The outer rings add size and power for large cookware. A simmer function works on both the inner and outer element.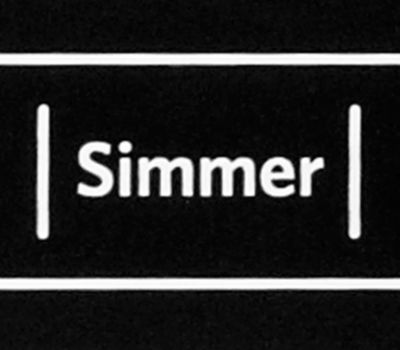 Even-Heat™ Simmer on All Elements
Gives you added versatility and takes the guesswork out of finding the perfect power level for soups and sauces. Even-Heat™ elements offer customized heat control with a range of simmer settings.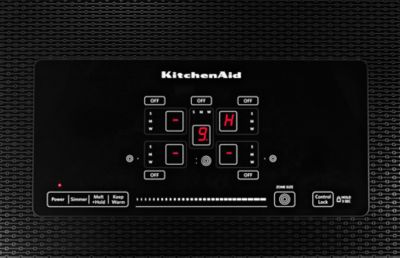 Even-Heat™ Melt on All Elements
Provides the ability to get the low temperatures needed to melt chocolate or butter without scorching. The element uses Even-Heat™ technology to maintain a constant supply of power.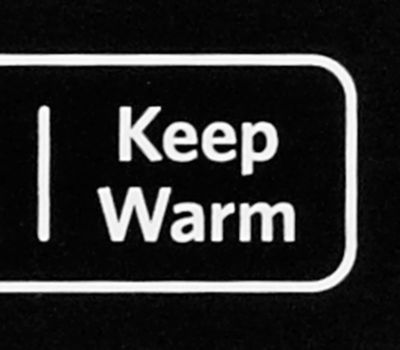 Keep Warm on All Elements
Provides an ultra-low electric element output that does not exceed 100 watts. This makes it ideal for keeping cooked foods warm.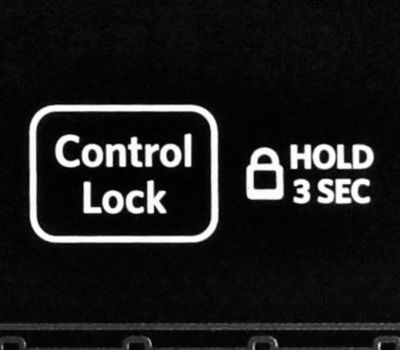 Control Lock Function
Helps prevent unintended use and makes it easier to clean the control panel.
Specifications
Configuration and Overview
Surface Material
Ceramic Glass
Number of Elements-Burners
5
Cooktop Element Style
Radiant
Installs Over Built-In Oven
Yes
Cooktop Features
Center Rear Power
3000W/1950W/1050W
Center Rear Size
12"/9"/6"
Left Front Power
2500W/1200W
Right Front Power
2500W/1200W
Right Rear Element-Burner Type
Single
Controls
Heating Element On Indicator Light
Yes
Hot Surface Indicator Light
Yes
Show More Specifications
Reviews
Rated 5 out of 5
by
none
from
Easy to use, easy to clean, and cooks beautifully.
Heats fast and with precision. It has many features, such as keep warm, simmer, etc. First cooktop I've had that really does simmer. So easy to clean (no knobs) and looks so elegant.
Date published: 2017-09-04
Rated 5 out of 5
by
Pastor Richard
from
36" Electric Cook-Top Care
I purchased KitchenAid Appliances for my new kitchen and when I read a negative review to be honest I was hesitant, but prior to being in the ministry I worked in Retail. I realize that many customers never bother to check on the proper care of their products and then end up complaining, so I went ahead with the purchase. I checked into the best care products for my range-top and once I got the proper care product I find this product amazingly easy to care for. My recommendation would be to always make sure you are using products recommended cleaning materials and use them as directed. The result is that when I cook and spill something on the range top after cooking and it completely cools down I use the proper products to clean it and it comes right back to looking like it just came out of the box brand new. Since different products are available in different parts of the country I recommend you do a tiny bit of research and ask a professional how to care for the product you bought.. Also use the proper wiping materials that are recommended for that product, never use anything too abrasive. From then on you will be more than happy. Remember these appliances are man made products and occasionally something may go wrong or be wrong, of possibly defective, but if you purchased them from a recommended authorized dealer they should be eager to help you in the selection process for the right product and the right care..
Date published: 2017-08-31
Rated 2 out of 5
by
Kevin
from
Looks good, but sacrifices intuitiveness.
I have this product, only a couple months old. I don't know if it's defective, but the touch controls are extremely hard to use. I usually have to press the buttons 3 or 4 times before they work. The controls feel like they're from a early 2000s touch screen phone. And the top is impossible to keep clean, or even get clean at all. But other than those annoyances it is a good stove. The cooking part itself is very intuitive and definitely makes cooking easier. Good features, shaky execution.
Date published: 2017-08-10
Rated 4 out of 5
by
don't have one
from
Stylish cooktop
Works fine. I do wish Kitchen Aid or competitor would offer a 36" radiant cooktop with one burner being Induction.
Date published: 2017-07-24
Rated 5 out of 5
by
Lourdes
from
Great features love the touch controls
I love that is touch controls is much easier to clean, turns on fast
Date published: 2017-07-18
Rated 5 out of 5
by
Pepper
from
Love the options I have with my burners
I have always liked the ceran top with the touch controls. I had it installed flush with my counter so it is clean, smooth and free of things which catch grease. I like the options I have with the burners.
Date published: 2017-07-17
Rated 1 out of 5
by
MMS1
from
Do Not Buy...stains do not come off!!
I used the cooktop for the first time to fry chicken cutlets. The oil stains did not come off. I wiped it as soon as I was done cooking and then again when it had cooled down. The stains are still there! Very disappointed with the quality...complete waste of money!! DO NOT BUY!! It's only been installed for a few weeks and rarely used and already looks old!! STAY AWAY FROM THIS PRODUCT!!
Date published: 2017-05-23
Rated 4 out of 5
by
sal
from
knobless controls are great-easy to clean
We have had this cooktop for about 2 mos. & really like the touch controls7 options for cooking temperatures
Date published: 2017-05-02
Rated 5 out of 5
by
Penu in AZ
from
Lots of options
I love that at least 3 burners give you options of size to use! The cooktop looks great but black shows everything!! I'm glad we went with no stainless steel borders so food won't get stuck in there.
Date published: 2017-04-14
Rated 4 out of 5
by
Yoga Mom
from
Well done
I purchased the cooktop for our kitchen remodel and I love it. At first I was a bit intimidated with all the controls but I quickly got used to them. The only reason I didn't rate it a 5 is because of the upkeep. It scratches very easily. Read instructions and check your pot and pans bottom surface material.
Date published: 2017-04-09
Rated 5 out of 5
by
Maypo52
from
Great features
Cook top is easy to use and easy to clean. The hidden controls prevent boil overs from getting into the controls like our previous cook top that had knows. I recommend this cook top.
Date published: 2017-03-30
Rated 5 out of 5
by
A.F.
from
Very sleek--Love the extra large burner in the center.
I love the way this cooktop looks, how easy it is to clean and that water boils so quickly! The simmer feature has come in handy for soups and is just the right temperature.
Date published: 2017-03-23
Rated 5 out of 5
by
Richard The Switcher
from
Great Choice
Took my wife a while to warm up to the idea of a regular burner system (We had an induction cooktop) but now she likes it very much. Got tired of having to carry a magnet in my pocket to find cookware. When I bought her a completely new non-stick cookware set (in her favorite color that I had been searching for years) for Christmas that had the "symbol" for induction heat on the box and cookware and did not work, that was the last straw. The swap was on.
Date published: 2017-03-12
Rated 5 out of 5
by
Cathy
from
Wonderful Cooktop!
After many years of using old appliances, my husband and I decided to purchase more up to date kitchen appliances. I have loved my new stovetop. I really like that it adjusts the heat to the size of the pot. Adjusting the heat is very easy and works wonderfully! The glass top is easy to keep clean.
Date published: 2017-02-08
Rated 4 out of 5
by
Martha
from
The selection of temperature on burners
We put the appliance in about a month ago and we love it! To have 5 burners is a treasure.
Date published: 2017-01-27
Rated 5 out of 5
by
Renie
from
Easy to use and the styling of it is great!
Glad I went with all Kitchenaid appliances. Great styling and value.
Date published: 2017-01-26
Rated 5 out of 5
by
Lorri
from
Wonderful Product so far....
We just moved into our new home on 12.30.16. Doing the move, I haven't cooked a lot but what I have, the cooktop works amazing... Took a little bit to get used to "no knobs" but I love it!!!!! Would recommend this product.
Date published: 2017-01-16
Rated 5 out of 5
by
Cj
from
BEAUTIFUL and easy to clean
I replaced an earlier version of this range top because it cracked all the way across I assume a hot baking stone caused the crack I was lucky the newer model fits my space exactly and I do love how it looks and how it operates.
Date published: 2017-01-06
Rated 5 out of 5
by
Wes
from
Very Glad I Bought This
I bought this because the top-of-the-line GE I bought six years ago was notoriously unreliable and was no longer being serviced by GE repairs, making the frequently needed parts nearly impossible to come by. Buying this KitchenAid was more than an up-grade, it was a game changer. I like to cook and I frequently have three or four things going at once. Managing the heat elements from one control panel is a breeze and I have no complaints, only praise.
Date published: 2017-01-06
Rated 1 out of 5
by
Dan
from
Problems
I was able to install this cooktop myself with a few modifications to my kitchen counter. Very happy with the easy of install. Cooktop has 5 burners which is great. Problem was the middle burner didn't work at the very beginning. I was very upset since one of the reasons I bought was to have 5 burners for cooking on Christmas Day. Cooktop also displayed a H all the time which is meant to display a hot burner. Burners where all off and the H still displayed. We called customer service and scheduled a tech to come out. Four days later tech came out and said he would have to replace the control panel. So now we have to wait another two weeks. Month later we still don't have a working cooktop. This Monday tech supposed to be here to fix. If not working monday taking this back to the store for a refund which I probably should have done already. First time I purchased a KitchenAid product and possible last time
Date published: 2017-01-06
Rated 5 out of 5
by
Sooner Jon
from
Beautiful and easy to clean
This is a great cook top for an all electric house. I am a messy cook and the glass top cleans very easily and is easy to use. I love the agdustable heating element size. It is a great feature for cooking chili or a single egg. Great cook top.
Date published: 2016-11-28
Rated 2 out of 5
by
Lili
from
36" kitchen aid cooktop
Too high maintenance. You can't be cleaning the cooktop while you cook because it scratches the surface. You can see every little spec on the cooktop and need to be wiping it down all the time. I like my kitchen to be very clean, but this is way too much. It's hard to control the heating elements. Would return it if I could. Not happy with it at all.
Date published: 2016-11-26
Rated 3 out of 5
by
Frank m
from
Hard to clean
We chose this stove top for our built in kitchen in our brand new home. We chose all KitchenAid appliances however this glass stove top has stains that I can not remove. I have owned a glass top stove for many years and this one is by far the hardest to clean. The stains seem like they are etched in the glass. We moved in a month ago and use it daily, I'm afraid to see what it will look like in a year.
Date published: 2016-11-13
Rated 5 out of 5
by
Desert Dude
from
A cooks Dream
I am unbelievably impressed. I had forgotten how a quality cook top can make or break your dinner plans. My old stove had two settings: Ice Age or Nuke. I set this one to "7" and it nicely, lightly browns the food. I am in heaven. Only neg= controls take a little while to get the hang of.
Date published: 2016-11-08
Rated 5 out of 5
by
Biller
from
Looks awesome in my new kitchen
We bought this in July and it was installed in September, only used it 5-6 times before the corner got cracked by the contractor stepping on the corner of it when he was touching up paint above the vent a hood. Just made us sick. It cooks great, looks great. I'm going to see about having the glass replaced, hope it looks/works as well then!
Date published: 2016-11-07
Rated 5 out of 5
by
LMS
from
Sleek lines, easy to use controls, great temperature control
Recently added the cook top to our kitchen island. It looks great, the five burners give plenty of options. At first the controls seemed they would be difficult to use but they are quite simple to operate. Great temperature control and quick heating as well. So far so good!!
Date published: 2016-10-29
Rated 4 out of 5
by
Sharon
from
Temperature settings not good
I have owned this stove top for 3 years, and I am not satisfied with it. It is beautiful, and the touch controls are intuitive, but a 2 setting barely warms food, and a 3 burns the food. Simmer works great, but the highest barely boils water. It has scratched so badly, it looks old. It has hot spots.
Date published: 2016-10-27
Rated 4 out of 5
by
Kelly
from
Multiple Features
I love the multiple size surfaces as well as multiple settings.
Date published: 2016-10-21
Rated 5 out of 5
by
PLJ
from
Looks great and works like a charm!
I've been using this cooktop for 2 weeks and love the way it works. The controls are easy to use and the burners respond quickly to changes in heat levels. The various burner sizes allow me to use the right amount of heat for the pot or pan being used. After applying protectant to the cooktop, cleaning is quick and easy.
Date published: 2016-10-08
Rated 1 out of 5
by
Willie
from
cooktop
I just had this cooktop installed last week. I have only cooked two things on it, but since I am not use to the temperature feature yet, both items boiled over. Now my brand new cook top is stained and ugly. Nothing I tried removed the stains. The whole purpose in buying this flat item was because I was told it was easy to clean. I have just ordered the cleaning kit that Kitchen Aid recommends and hope it works., but until then I have to look at a stained boil over mess. It was beautiful when brand new!
Date published: 2016-10-05
Demos & Guides
guides
Installation Guide
Instructions for unpacking and installing your appliance, including electrical requirements and necessary tools.
Use & Care Guide
Comprehensive information about your new appliance - from getting started to cleaning and maintenance.
Dimension Guide
Detailed dimensions of your new appliance with space requirements for the area surrounding it.
Instruction Sheet
Instruction Sheet
Oven and Cooktop Combinations
Oven and Cooktop Combinations
Warranty Information
A complete description of your warranty coverage, and contact information for service and support.
Installing Oven Under Cooktop
Installing Oven Under Cooktop.
In order to read a PDF file, you must have Adobe Acrobat reader installed on your computer. You can download the latest version at the Adobe website.
Show More Guides