Easy Clean, Fast Juicer
Easy Clean, Fast Juicer is rated out of 5 by 6.
Juice more with a 3-in-1 adjustable pulp screen and clean less with the easy to clean ceramic disc. This Fast Juicer also has features multiple speed settings; Low for juicing softer fruits and vegetables and High for harder fruits and vegetables. An extra wide chute accept a whole apple, reducing prep work.
Onyx Black - KVJ0333OB
Features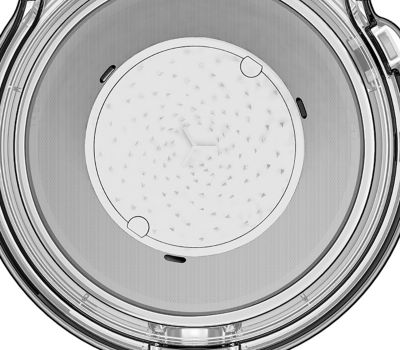 Easy to Clean Ceramic Disc
Minimizes pulp buildup and rinses clean. Dishwasher safe.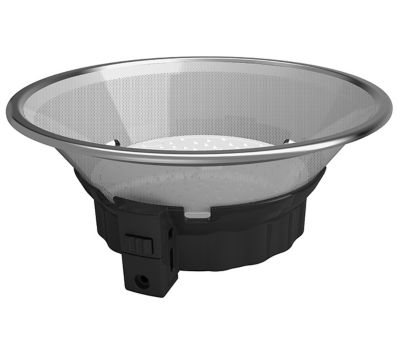 3-in-1 Adjustable Pulp Screen
For low, medium and high pulp juices.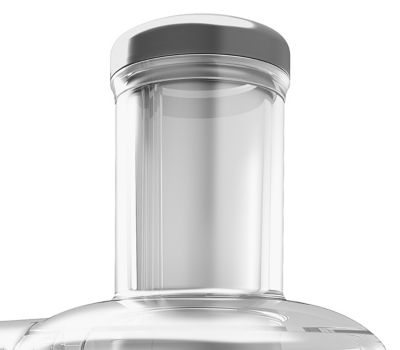 Extra Wide Feed Chute
For less prep work and is wide enough to accept an entire apple.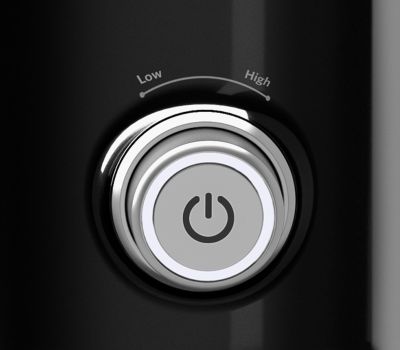 LOW and HIGH Speed Settings
Low speed for softer fruits and vegetables; High speed for harder fruits and vegetables.

Drip Stop Spout and Foam Control Lid
Designed to ensure the juice goes into the pitcher, not on the counter. Foam Control Lid helps prevent foam from getting into juice.

Model KVJ0333 includes
(1) 3-in-1 adjustable pulp screen, (1) ceramic disc, (1) BPA-free juice pitcher with foam control lid, (1) pulp container, (1) cleaning brush
Reviews
Rated 5 out of 5
by
CodyG08
from
Great Juicer!!
I bought the juicer about two months ago. I have made countless gallons of juice and couldn't be any happier! Great product!!
Date published: 2017-12-10
Rated 5 out of 5
by
Adolph
from
EASY TO USE
I bought this juicer a month ago and I'm very please so far. It is fast and has a strong motor that grinds a variety of fruits and separate the juice from the unusable part.
Date published: 2017-12-09
Rated 5 out of 5
by
AL 4U
from
Juicer
great juicer,I love it , it takes me longer get my fruits and vegi's ready then the time to make my juice. I wish they would sell an attachment to make it Food Processor
Date published: 2017-12-06
Rated 4 out of 5
by
Juicy Juice
from
1st Time User
I found that store bought juice made my 11 month old's poop EXTREMELY loose, so I used to bake and slow cool fruits and veggies and use the stock for juice. I later found out, I was cooking all the nutrion out. Therefore, I started my journey on finding the best juicer... which led me here. Although I am quite happy with my easy clean juicer, the clean up part is not so easy. There are certain crevices where it's very difficult to remove all the food particles. I suggest that you juice with this wonderful juicer but have juicer patience so that you can do a thorough clean of the juicer. I'm new, so I do not know all the terms, so here we go. Have a bag or bowl available to catch the pureed food in the back area and most definitely remove the pitcher slowly or else you will have a super mess on your hands. The pureed friuts and veggies do not come out completely dry (excepts carrots) so I bought cheese cloths to finish squeezing out the rest of the juice. Overall, I would and have recommend(ed) this juicer to my friends.
Date published: 2017-05-21
Rated 5 out of 5
by
Jocelyn
from
The Best
After a lifetime of owning juicers, some good some not, I feel qualified to rave about this one. Solidly built and substantial, the motor is powerful and relatively very quiet with smooth action. No shimmying here. The casing and parts are made of dense and solid plastic that won't chip, crack or break anytime in the near future and they work smoothly together and fit perfectly as a well designed machine should. A great looking appliance, it sits proudly on my counter. All those things are important and well and good, but the juice! What about the juice?! The juice is clear and without grit, the pulp dry and crumbly. This is the test of truth for any juicer. A wet pulp = poor juicing. Do yourself a favor. Invest in a great juicer and don't be lured in by cheaper ones. You get what you pay for. That said, I've had far more expensive juicers that didn't deliver on all fronts. This is a superior product.
Date published: 2016-06-11
Rated 5 out of 5
by
Barbara
from
Love my juicer
I'm a first time juicer and I am so glad I purchased this Kitchen Aid juicer, it is easy to use and easy to clean.
Date published: 2015-09-17