1-Horsepower Batch Feed Food Waste Disposer
1-Horsepower Batch Feed Food Waste Disposer is rated out of 5 by 26.
A 1 HP motor allows this batch feed disposer to power through your toughest disposing challenges. The three-stage grinding technology combines with premium sound reduction features to help you quietly and efficiently reduce waste volume.
Red - KBDS100T
Features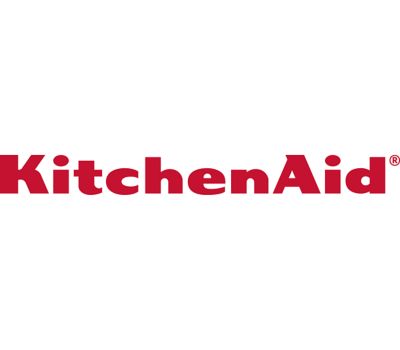 1725 RPMs
Every KitchenAid disposer features a motor that rotates at 1725 RPM for effective grinding. Additional features include overload protection with a manual reset.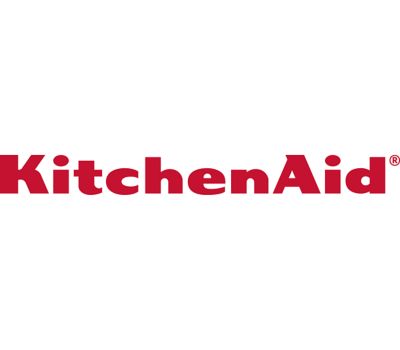 Batch Feed
Lets you effectively manage large quantities. The design adds a measure of safety because it has a cover that must be locked in place before the disposer will run.
MultiGrind Plus™ Technology
Features three-stage grinding that makes this disposer an ideal solution for stringy foods such as corn husks and celery. A sensor helps break through tough jams before a problem occurs.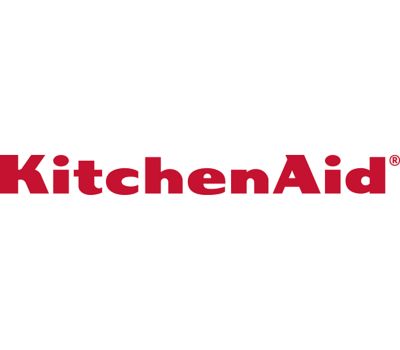 SoundSeal™ Plus Technology
Makes these disposers exceptionally quiet even when grinding hard or stringy foods. The technology helps reduce noise levels by up to 60% compared to other standard disposers.
Specifications
Configuration and Overview
Show More Specifications
Reviews
Rated 5 out of 5
by
TPY 2587
from
QUIET!!!!!!!!!!!!!!!
This 100t Batch feed disposer was installed in Dec2014 and it is amazing how QUIET this unit is ! Even when grinding chicken bones( which normally is loud ) the unit is especially quiet & fast! very pleased with the operation and batch feed performance of this Kitchenaid Disposer! Much improved over older Kitchenaid Disposers!
Date published: 2015-03-24
Rated 4 out of 5
by
Dparikh
from
Food Waste Disposer
Overall satisfactory, reliable at good price. I replaced my old kitchen aid food waste disposer
Date published: 2015-03-23
Rated 1 out of 5
by
Rond
from
Don't waste your money!!!!!
I just installed this and realized there is s little space in the chamber. Half of what my last kitchen aid had. Then there is a rubber shield like a continuous feed would have that now you have to push food down with your hand or something. Then there's the plastic stopper that you need to flip over to plug the sink, which doesn't work. I can her the still draining. Kitchen aid failed on this one. I really wish I could return this, so unhappy. Want my old one back. Was going to buy a kitchen aid dishwasher this weekend, won't be now.
Date published: 2015-03-11
Rated 2 out of 5
by
caya
from
Disappointing!!
Worst disposal I've ever used. Not at all quiet. Does not grind bones as I would told it would. Shallow depth flings food that sticks to the underside of the baffle so it has to be cleaned after each use to avoid bacteria growth. Uses a lot of water to completely empty disposal otherwise food just flies around and stays. I've used cheaper, smaller hp disposals that worked better than this one.
Date published: 2015-03-04
Rated 5 out of 5
by
unicorn
from
Amazing Disposer
Had one installed in my previous home to replace the 20yr old disposer that finally gave up.. What a difference the new features made. Much quieter, grinds faster, and the jam sensor. The magnetic start is a great safety feature especially with children. So impressed with it that I just had one installed in my new home.
Date published: 2015-02-26
Rated 5 out of 5
by
plc42
from
Great Features
I have found this disposer will grind anything I put into it. This makes clean up quick and easy.
Date published: 2015-02-02
Rated 4 out of 5
by
Fanfan
from
I like
I find it a little too small but it works properly
Date published: 2015-01-02
Rated 5 out of 5
by
Claude 65
from
Food Disposer 2
I'm very satisfied, very good quality. Will recommend to friends.
Date published: 2014-12-19
Rated 5 out of 5
by
setterlover
from
Third one we have bought
We buy this in every house we build or move to. So much better AND safer when you have small children around.
Date published: 2014-12-11
Rated 4 out of 5
by
Anonymous
from
satisfaction
I'm satisfied of my purchase and easy to install I enjoy
Date published: 2014-10-30
Rated 3 out of 5
by
Lloyd
from
Powerful with one flaw.
This disposer works quickly and quietly and is very powerful. However, the "plug" piece that starts the feed in the sink is made entirely of plastic. It does not fit snugly into the opening and has to be twisted a number of times in order to start the disposer. Our last KitchenAid disposer had a metal, not plastic sink plug.
Date published: 2014-10-29
Rated 5 out of 5
by
mike333
from
Very Quiet!
Quietest disposer I have hardly heard. The magnetic switch is quirky but easy to get used to. Easy self installation.
Date published: 2014-08-13
Rated 2 out of 5
by
Renfro
from
No improvement over previous model.
We purchased early February, as our previous KA model would not "turn on and sometimes would not stop" working. This "new" model does not have the same capacity to accept garbage (have to stuff it down by hand) and the "stopper" will not allow any residue garbage to enter unit while running. The holes are too small. This stopper is made of plastic, while our previous was metal. We are sorry KA discontinued make our previous model, as it was a 100 times more effective in doing the job. Very disappointed in this "new" model.
Date published: 2014-04-29
Rated 5 out of 5
by
scalpel1
from
UPGRADE FROM PREVIOUS MODEL
Quieter and easier to operate; very efficient and doesn't vibrate as much as the previous model; the warranty is a strong feature as well !
Date published: 2014-01-01
Rated 5 out of 5
by
crafter
from
This product replaces an older model of the Kitchen Aid Disp
We were doing some remodeling of our kitchen and decided to replace a 19 year old disposer, which was in perfect working order and served us well without any repairs for all those years..the newer is somewhat smaller than my original, takes less room under my sink but works equally as well. It isextremely quiet, and very easy to turn on .It is much easier to turn on than the previous model.We really love using it..Hope it gives us as many trouble free years as our old disposer.
Date published: 2013-12-26
Demos & Guides
guides
Use & Care Guide
Comprehensive information about your new appliance - from getting started to cleaning and maintenance.
Warranty Information
A complete description of your warranty coverage, and contact information for service and support.
Dimension Guide
Detailed dimensions of your new appliance with space requirements for the area surrounding it.
Installation Guide
Instructions for unpacking and installing your appliance, including electrical requirements and necessary tools.
In order to read a PDF file, you must have Adobe Acrobat reader installed on your computer. You can download the latest version at the Adobe website.
Show More Guides