1-Horsepower Batch Feed Food Waste Disposer
1-Horsepower Batch Feed Food Waste Disposer is rated out of 5 by 26.
A 1 HP motor allows this batch feed disposer to power through your toughest disposing challenges. The three-stage grinding technology combines with premium sound reduction features to help you quietly and efficiently reduce waste volume.
Red - KBDS100T
Features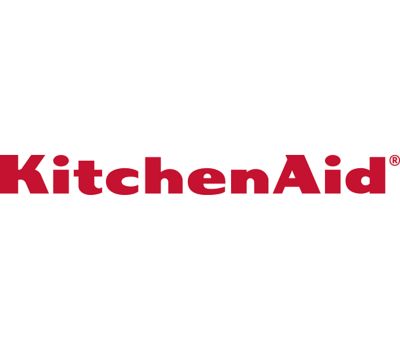 1725 RPMs
Every KitchenAid disposer features a motor that rotates at 1725 RPM for effective grinding. Additional features include overload protection with a manual reset.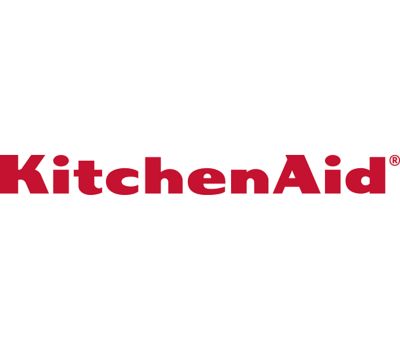 Batch Feed
Lets you effectively manage large quantities. The design adds a measure of safety because it has a cover that must be locked in place before the disposer will run.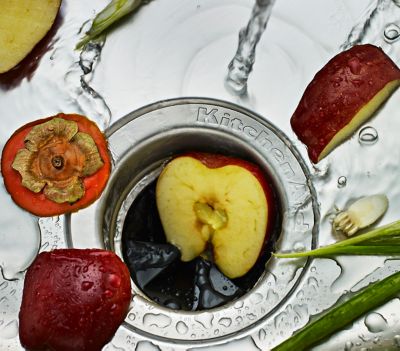 MultiGrind Plus™ Technology
Features three-stage grinding that makes this disposer an ideal solution for stringy foods such as corn husks and celery. A sensor helps break through tough jams before a problem occurs.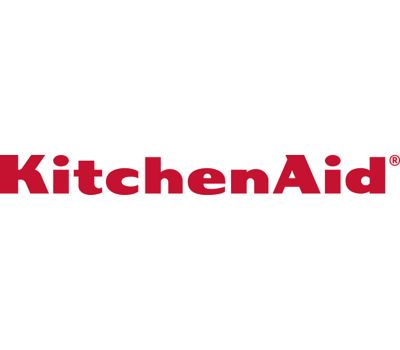 SoundSeal™ Plus Technology
Makes these disposers exceptionally quiet even when grinding hard or stringy foods. The technology helps reduce noise levels by up to 60% compared to other standard disposers.
Specifications
Configuration and Overview
Show More Specifications
Reviews
Rated 4 out of 5
by
Sid
from
My new Batch Feed Waste Disposer
I replaced a Kitchen Aid Batch Feed Food Disposer with this unit after 13 years of use. The reson why I choose Kitch Aid was my satisfaction with with my old unit. I have the new unit for nearly a month. Therefore, it is too early to coment on the performance.
Date published: 2017-05-22
Rated 5 out of 5
by
benznorth
from
Great product
One you have a food disposal it's hard to live without! Very happy with my new kitchen aid unit.
Date published: 2016-12-11
Rated 2 out of 5
by
Tom A
from
Improved switch design
This unit replaced two similar KitchenAid waste disposals both failed with the same problem. The new units were both installed under KitchenAid warranty. The previous units used a magnetic switch but the new unit has a more positive (mechanical, I believe?) switch. It's too early to see if it is more durable, but keeping fingers crossed.
Date published: 2016-11-18
Rated 5 out of 5
by
Lena Louise
from
So easy to use
Great appliance for waste disposal needs. User friendly and most efficient.
Date published: 2016-07-11
Rated 4 out of 5
by
Canada Jack
from
Quietly efficient
This food disposal unit is so much quieter than our old one. At first I would have to look and see if it was really done.
Date published: 2016-06-17
Rated 5 out of 5
by
JD
from
Best Ever!
This is the 5th or 6th waste disposal unit we have had, 10th home. First, we have had units of differing power we knew from experience one wants a 1 horse unit. Having said that, the Kitchenaid unit is by far the best we have ever had. I love the magnetic switch/stopper and the grinding power is superb!
Date published: 2016-05-28
Rated 1 out of 5
by
Gene
from
Garbage & Water Won't Drain
WARNING: Kitchen Aid recently changed the design of this disposer. Online documentation shows 6-11/16" from bottom of sink to centerline of water discharge but the new design is 9-1/4". The new disposers have 3" long black plastic extension between the disposer and mounting ring. If your plumbing drain is not low enough (like mine) some of the garbage and water will sit inside the disposer and not drain. Even worse, Kitchen Aid support does not yet have any info about this. Can't use kitchen sink or dishwasher now! This could be the same issue across the entire product line. See attached picture showing the 3" extension
Date published: 2016-03-04
Rated 4 out of 5
by
DisposerDave
from
Runs quietly, instructions not complete
Install had a glitch in that the rubber safety collar was not referenced in the instructions. Apparently it is to be just laid in the drain to prevent things accidently falling in. Very quiet in operation, impressed my daughter who has a noisy insinkerator
Date published: 2015-09-16
Rated 5 out of 5
by
Jerry
from
Self installed batch feed disposal
The disposer came with everything necessary to install in its package. Although the model I was replacing was the same make it wasn't the same size. Some creative plumbing attachments made it possible to hook up using the old piping. The old disposal was just a little larger therefore I used a flex fit attachment to hook it up. All in all the only real difficulty was elevating it under the sink enough to start the connection.
Date published: 2015-07-23
Rated 3 out of 5
by
AC guy
from
So much "For the way it's made"
First off let me say the unit is very quite and has good power. The rest all I can say is poor execution. I am left disappointed in the magnetic start. It is tough to make in-gauge sometime don't work at all and the stopper don't plug water. So if you wish to fill the sink with water you are going to have to find a stopper that will work. The stopper they do have is made of plastic. Yes PLASTIC... Why would they take one of there premium models($400 range) and cheap out on the stopper. my old one was a different brand 3/4 hp cost 20% of what this one did but came with a chrome stopper and it actually stopped water. The good news is I was able to get a chrome off-brand stopper that fits well at my local parts store for like $10 retail. If I want to use the disposer I will have to use the plastic one that trips the magnetic switch and use the new one when I wish to plug the sink. All said the unit is subject to a ongoing issue Kitchen Aid has. Premium pricing and cheapening product. I understand the need to stay competitive in pricing but a $400 disposer is high up the line and should have the quality trim level to go with it. It's like buying a BMW 7 series with hubcaps. At this price point nobody is concerned if the price needed to be a few dollars higher as long as the product had the correct fit and finish.
Date published: 2015-04-18
Demos & Guides
guides
Use & Care Guide
Comprehensive information about your new appliance - from getting started to cleaning and maintenance.
Warranty Information
A complete description of your warranty coverage, and contact information for service and support.
Dimension Guide
Detailed dimensions of your new appliance with space requirements for the area surrounding it.
Installation Guide
Instructions for unpacking and installing your appliance, including electrical requirements and necessary tools.
In order to read a PDF file, you must have Adobe Acrobat reader installed on your computer. You can download the latest version at the Adobe website.
Show More Guides