Displaying 3 out of 3 items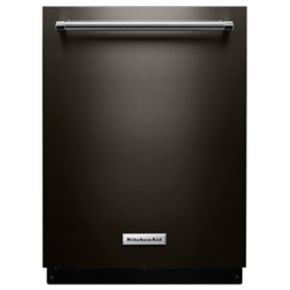 Top Features:

Close

Dynamic Wash Arm:

features nine wash arms in one for 3 times better coverage. This unique design directly sprays water everywhere in the dishwasher, including hard to reach places. This means dishes get a powerful clean no matter where they are placed in the rack.

Close

Clean Water Wash System:

continuously removes food particles from the wash water. The result of this exclusive technology is clean wash water for excellent performance. Plus, there's no need to ever remove and clean the filter.

Close

Professionally-Inspired Design:

combines a bold blend of professionally-inspired styling with sleek touches for the home. This beautiful dishwasher features Satin Textured Handles and the KitchenAid® Badge, a symbol of uncompromised quality.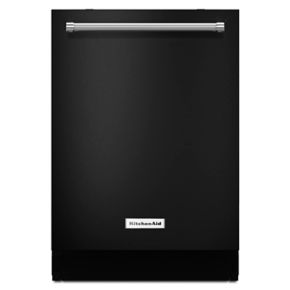 Top Features:

Close

Third Level Rack:

Adds 35% more space1 and makes it easier to clean long and flat cooking tools like spatulas and serving utensils, as well as items like food processor blades and mixer beaters, while freeing up space in the lower two racks.

Close

ProWash™ Cycle:

Determines the ideal cycle for washing dishes based on soil level and then makes real-time adjustments to achieve the best cleaning performance.

Close

Durable Stainless Steel Interior:

Offers the beauty and benefits of stainless steel for the dishwasher interior. It resists streaks, stains and odors while retaining heat to help improve drying performance.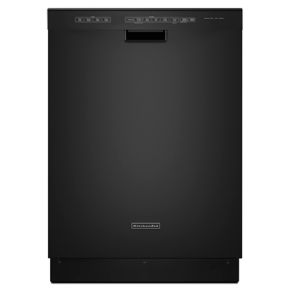 Top Features:

Close

ProScrub® Option:

Uses 36 targeted spray jets at the back of the dishwasher to help eliminate soaking or pre-scrubbing.

Close

Heat Dry Option:

Delivers the best drying2 by activating a recessed heating element at the end of the cycle.

Close

4 Stainless Steel Wash Arms:

Distribute water precisely and powerfully to every corner of the dishwasher for exceptional cleaning performance. Durable stainless steel construction helps ensure long life.
Displaying 3 out of 3 items