2.0-Quart Stove Top Kettle with C Handle
2.0-Quart Stove Top Kettle with C Handle is rated out of 5 by 9.
Quickly and easily boil water on your stove top with this well-crafted porcelain enamel kettle, for a variety of drinks, soups, hot cereals and more, every day.
Doulton Blue - KTEN20CBDB
Features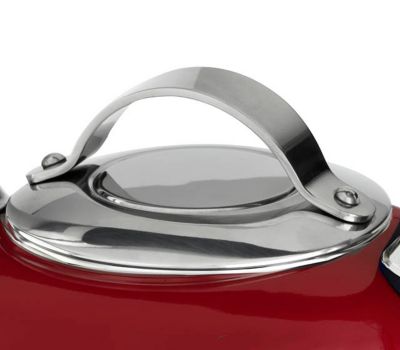 Easy to Fill and Clean
With the removable lid.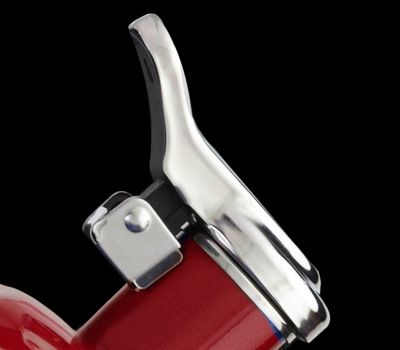 Simple Pouring
In a single motion, with the thumb-press spout - simply tip, open and pour.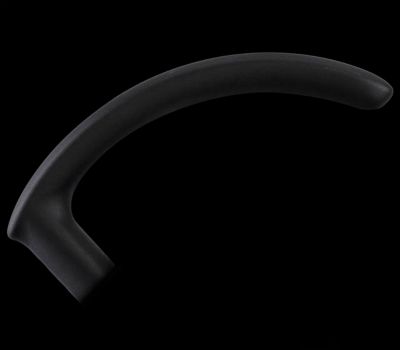 Soft Grip C Handle
Sturdy, comfortable and easy to grip.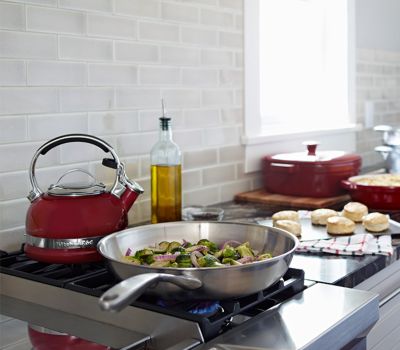 Vibrant, Colorful Porcelain
Available in a variety of colors and coordinates or matches a variety of KitchenAid products.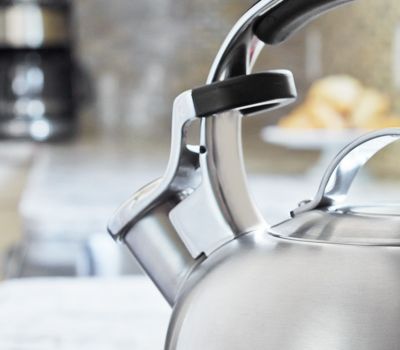 Clear, Audible Whistle
So you know exactly when your water has come to a boil.
Specifications
Features
Spout Control
Thumb Press
Trim Band
Stainless Steel
Show More Specifications
Reviews
Rated 4 out of 5
by
Instant
from
Looks Great
I bought the kettle a few weeks ago as a replacement. We use the kettle several times a day, I would call it moderate to heavy use. Capacity is nice. Overall it works as a kettle should work. There is a problem however, when the water is ready an you press the spout opener to pour water each time, there always seems to be a "splash" of a few drops of the hot water ( boiling hot) that lands on my hand/top part of hand. Now I have tried pressing to open the pour spot several different ways, fast /slow, soft/hard, it doesn't matter. Each time some extremely hot water lands on my hand. So I will call it poor design/engineering on functional aspect of the kettle. A bad flaw for a product in this price range. Once you get past that part, it does pour well with no splatter.
Date published: 2018-04-08
Rated 5 out of 5
by
N/A this time
from
Stove top kettle
I do not have any photos or video. I enjoy the use of my kitchen Aid Stove Top Kettle.
Date published: 2018-04-03
Rated 5 out of 5
by
SB02904
from
Teapot
Was looking for a red, no rust teapot. KitchenAid was the only one I could find that was reasonably priced.
Date published: 2018-03-29
Rated 5 out of 5
by
Rachn
from
Great!
Huge teakettle. Beautiful. Works great. Matches my other KitchenAid products.
Date published: 2018-02-19
Rated 5 out of 5
by
Kettle user
from
Great Kettle
Love the kettle! It looks nice and goes with my appliances. Not as expensive as i thought it would be either.
Date published: 2018-02-06
Rated 5 out of 5
by
ngis6
from
Amazing customer service and product!
I bought this for my boyfriend and we love it! He accidentally turned the burner on without water in it and left it for a while. The bottom got completely melted and I reached out to customer service to see if there was anything they could do for us. They were extremely responsive and amazing! Super easy to work with. For the actual product, it pours easily and great! Very happy with this product and Kitchenaid!
Date published: 2017-11-22
Rated 4 out of 5
by
troy1965
from
KitchenAid - 2.0-Quart Kettle with C Handle and Tr
I have had this kettle for 10 days now. It is solidly made, good quality. Excellent handle. When you pour it slips right into place. There is one problem, when you pour, it drips, drips, drips on the counter. Don't known why. The spout gets hot, they need to see is there a way to distribute the heat else where. I got it on sale 65% off. 1-10 I would say 8.
Date published: 2017-11-02
Rated 5 out of 5
by
zizo
from
WELL MADE.
I bought this month a go and I m very happy with it.well made.kitchenaid always the best.
Date published: 2017-10-15