8" x 11" Non-Slip Poly Cutting Board
This 8" x 11" non-slip two-sided cutting board that is great for any kitchen. One side features a drain-away tray, allowing juices to flow away from your cutting space. And measure marks are molded in for precise and even cutting.
KKPRC0811TG -
Features
Non-Slip Grip
Prevents sliding or slipping on counter and table tops while you cut, slice, chop and dice.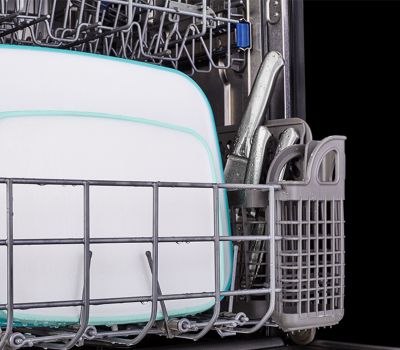 Dishwasher Fearless™
Rigorously tested for quick and easy cleanup everyday.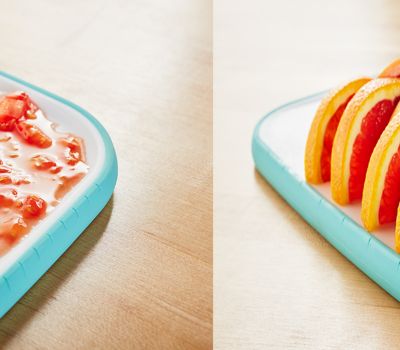 Reversible, Two-Sided Cutting Board
One side is flat for conventional cutting and prepping, while the other side features a Drain-Away Tray and Measure Marks.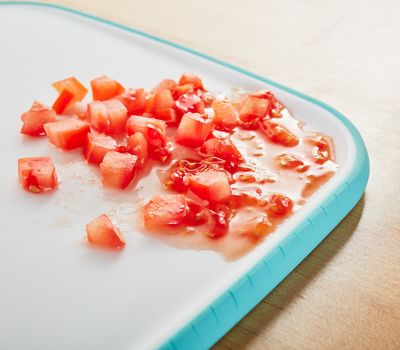 Drain-Away Tray
With angled surface allows liquids to drain away. Great for prepping juice filled items such as tomatoes.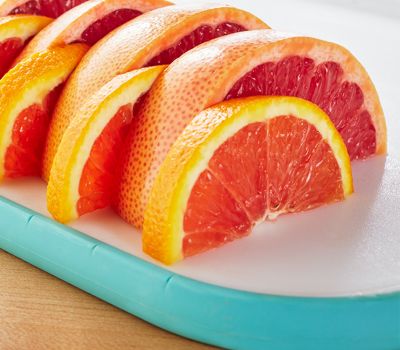 Measure Marks
Molded into each KitchenAid® poly cutting board, for precise cutting.

Lifetime Limited Warranty
Your KitchenAid cutting board is warranted to be free of defects in material or workmanship under normal household use when used according to the instructions.