Professional Seven-Ply 2.0-Quart Conic Saute Pan with Lid
Professional Seven-Ply 2.0-Quart Conic Saute Pan with Lid is rated out of 5 by 10.
This uniquely shaped 2.0-quart conic sauté pan is rounded on both the inside and outside, making it ideally suited for stirring and whisking sauces and gravies. The stainless steel lid ensures minimal loss of moisture or heat.
Stainless Steel - KCC720CEST
Features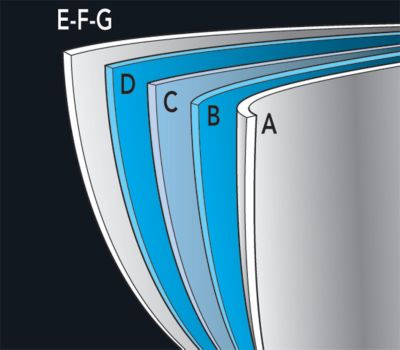 7-Layer Design
Our multi-layered design ensures optimal heat distribution across the entire base of our pans and casseroles, while their stainless steel walls provide great insulation and durability for professional and superior cooking results, every time.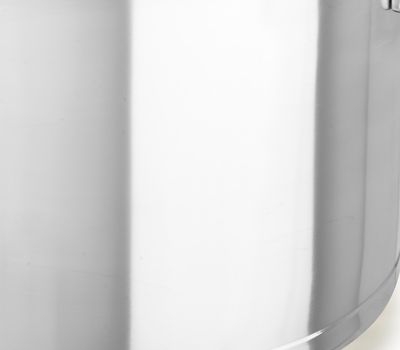 LumiSteel™
A high-tech electrochemical surface treatment that removes iron and impurities from the stainless steel, LumiSteel™ makes our cookware easier to clean and less prone to sticking, while keeping it silvery bright and beautiful for years of use.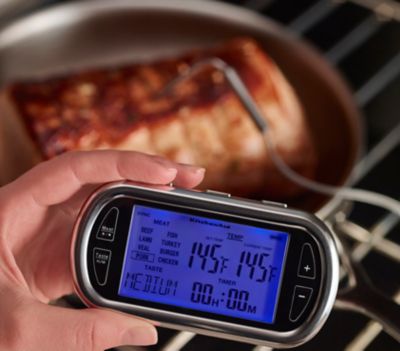 RapidInduct™
Our RapidInduct base is composed of 3 layers of alloys which maximize induction performance by heating up quickly and maintaining a steady temperature to prevent overheating, providing superior results, every time.

Uniform Polished Surfaces
Our Professional Seven-Ply Cookware is machine polished, providing a smooth, uniform surface for an attractive finish.

Stainless Steel Welded Y-Shaped Handles
Ergonomic handles of solid stainless steel are welded directly onto the cookware for durability and cleanability, while the Y-shaped design allows heat diffusion for a more comfortable grip.

All Cooking Types
Our cookware is suitable for use on gas, electric and induction cooking surfaces for versatility and ease of use.

Oven Safe up to 650°F/343°C
KitchenAid® Professional 7-ply Cookware is oven safe up to 650°F/343°C, offering greater opportunities for one-pot food preparation.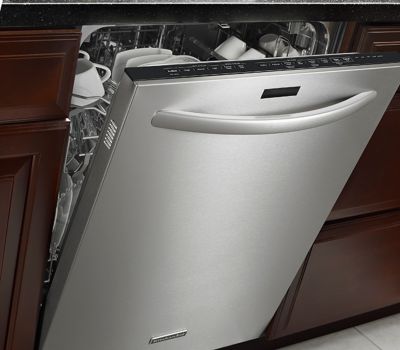 Dishwasher Safe
Designed to stand up to rigorous dishwasher use.

Lifetime Limited Warranty
Reviews
Rated 4 out of 5
by
Jean the Queen
from
Love this saucepan!
I love this little saucepan. It works great for any sauce or liquids that require whisking because of it's rounded bottem.
Date published: 2016-04-29
Rated 5 out of 5
by
cookie
from
I would buy this product again.
I use this pan for making fudge, gravy and sauces, also for making syrup
Date published: 2016-04-10
Rated 4 out of 5
by
Macangel
from
Pleasantly Surprised!!!
I was asked by KitchenAid to test this pan. I LOVE to cook and I LOVE good cookware. My collection is comprised of All-Clad and old cast iron. I have had other cookware by other brands and was curious about the quality and performance of this line when asked. I was very surprised at the quality!!! I figured if it didn't match up to what I have, I'll use it at my lake house. Well, my All-Clad pans had to make space for this wonderful pan in my cabinet! I make a lot of sauces and soups. I make a lot of rice dishes and this is my new "go-to" - I just wish it was a bit bigger. This size is perfect for a cream sauce for meats/pasta, etc...but only makes 2, entree size, portions of risotto. The best part of this pan...the cleanup! My All-Clad pans require I use bar keepers to remove the "Cooking line" or spots on the pan from water and food. I have rarely used bar keepers to clean this pan. Hot, soapy water and a sponge with a soft scrubber, if necessary, is generally all that is needed.
Date published: 2016-04-10
Rated 5 out of 5
by
TisFun
from
Great product--love the size and feel of the pan.
Soups, sauces, casserole ingredients
Date published: 2016-02-24
Rated 5 out of 5
by
nylaurie
from
Love this saute pan, absolutely EXCELLENT !!!
I replaced my Cuisinart saute pan with this KitchenAid Professional Saute pan. I was happily surprised. I made sautéed beef tips with Shiitakes mushroom gravy in this pan first use. The recipe was a breeze using this saute pan. The heat distribution was great. I love the rounded shape of the pot. It makes stirring and whisking a breeze. It is versatile and can be used from cooktop to oven. I love the lid, it fits well so there is very minimal heat loss. Looks great on the cooktop, very attractive design. This really will work for most of your saute needs and then some. It is my "go to" saute pan now. I highly recommend this product and am going to be adding more KitchenAid Professional pans to my kitchen.
Date published: 2016-02-14
Rated 5 out of 5
by
JC
from
This pan is my new favorite addition to the kitchen!
This pan really does make cooking easier. It has a curved, conic, interior that makes mixing and stirring a breeze. Nothing getting left behind in the 'corners' of the pan. The heat distribution is unrivaled. The handle design dissipates heat so you can still handle the pan. Kitchenaid really put thought and research into this pan.
Date published: 2016-02-13
Rated 5 out of 5
by
Surf side Norma
from
Healthier Stainless Cooking pots
I had not cooked in a stainless steel pot for many years, but decided to try the Kitchen Aid Professional Seven-Ply 2.0-Quart Conic Sauté Pan and was truly pleasantly surprised at how well the pot cooked my food uniformly and without sticking to the bottom. I love to cook and to create new recipes by sometimes adding new ingredients to old recipes. I try to use the best and freshest ingredients available to create dishes for my family and friends. To me, part of healthy cooking includes pots and pans that don't lose their coating that may eventually end up in our food. Using moderate heat this pot cooked the food better and more tender/juicy. I was excited to try my pot and the very first day made butternut squash risotto. It turned out great, and cooked quickly and consistently without sticking. I subsequently cooked pot roast, stir-fry vegetables, meatballs in sauce, chicken fricassee, white rice and also chicken and yellow rice on the stove top and finished it in the oven. Today I used it for something that I felt was a challenge and would show just how good the pot would perform. I made potato and onion frittata. I sautéed the onions and cooked the potatoes. I then added the beaten eggs, salt and pepper. See the great results in my photos. The Kitchen Aid Professional Seven-Ply 2.0-Quart Conic Sauté Pan has exceeded my expectations and turned out amazing food. I have used the pot everyday since i first got it and have made delicious meals. Kitchen Aid is a very well known brand and their lifetime limited warranty is an important plus to me. The easy cleaning in the dishwasher was a great feature that i never expected, but cut my cleaning time in the kitchen. I had wanted to switch to stainless steel for many years due to health concerns and this brand is now the one i will definitely choose for all my future pots.
Date published: 2016-02-12
Rated 5 out of 5
by
Jan
from
This saute pan is wonderful
I have used my same sauté pans for years and then I got this one. It is really great. I have used it for making sauces, frying onions for soup and many other things and just love it. It has a really heavy bottom which help prevent it from getting too hot. It cleans up just great also. I will be purchasing more of them pans in different sizes.
Date published: 2016-02-11
Rated 5 out of 5
by
Robin Daidy
from
Highly Professional Feel - Built to last
Love this pot. It is a great pot for all purpose use. It had some slight blueing on first use, but that has been overshadowed by the overall quality. Nice balance when picking up by handle. Even cooking surface. Deep size increases versatility (from risotto to small batch broth). Nicely weighted pot lid for good seal. I don't wash any pots/pans in the dishwasher, but this pot hand washes very easily.
Date published: 2016-02-10
Rated 5 out of 5
by
DCsMimi
from
A Pan That Shines!
Especially love the even heat distribution of this pan. Made a rum cake glaze that was smooth and creamy. This pan looks very professional on my cooktop; I'm tempted to leave it sitting out so I look like a very serious cook! I have noticed that cooking starches (oatmeal and rice) left spots on the finish but they were very easily removed with white vinegar. This has quickly become my "go to" pan.
Date published: 2016-02-10