5 Blade Spiralizer with Peel, Core and Slice
5 Blade Spiralizer with Peel, Core and Slice is rated out of 5 by 1883.
Reinvent classic meals and inspire your culinary creativity with fresh fruits and vegetables. The versatile KitchenAid® Spiralizer Plus with Peel, Core and Slice Stand Mixer Attachment comes with 4 Spiralizing/Slicing Blades and a Peeling Blade, perfect for fresh fruit and vegetable recipes. From zucchini noodles to sweet and savory dishes, the options are endless.
Other - KSM1APC
Features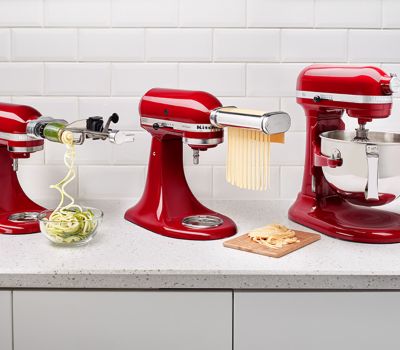 Attaches to Power Hub
Of your stand mixer and uses the power of the motor to run the attachment. Fits all Household KitchenAid® Stand Mixers.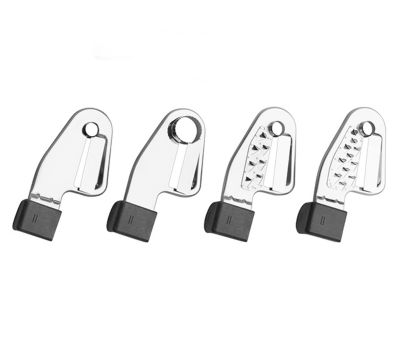 Versatile Blade System
With 4 quick-change blades and an optional peeling blade to inspire healthy versions of classic recipes and unleash your culinary potential. Spiralizing Blades - Medium and Fine; Slicing Blades - Slicing (Large Core) and Slicing (Small Core); Peeling Blade.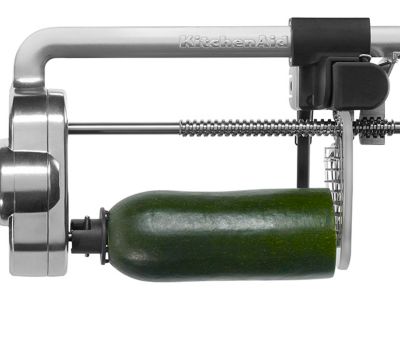 Premium Metal Construction
Provides durable long lasting performance, and when attached to the stand mixer, provides stability and ease of use.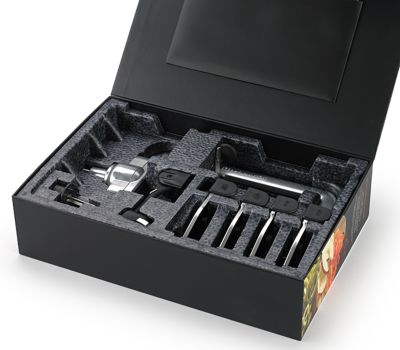 Convenient Storage
Packed and organized inside its own storage case, designed for easy access and simple storage.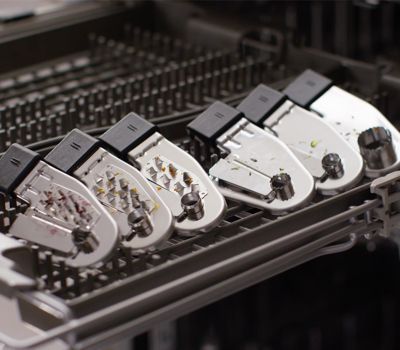 Dishwasher Safe
All Blades are dishwasher safe on the top rack. The body can be wiped clean with a warm damp cloth.

Model KSM1APC includes
Fine spiralizing blade, medium spiralizing blade, spiral slicing blade with 12 mm corer, spiral slicing blade with 23 mm corer, peeling blade, and fruit and vegetable skewer.
Reviews
Rated 5 out of 5
by
OrLinda
from
Easy to Use!
I am embarrassed to say I have had this for several months waiting to figure out how to use it. It wasn't that difficult! Once I figured it out it was so fun to use. Took me only 15 minutes to make zucchini noodles for the first time. They were delicious!!
Date published: 2018-04-20
Rated 5 out of 5
by
Christine07940
from
Prized Spiralizer
I won this as a prize. The spiralizer works really well. We've spiralized apples, sweet potato and zucchini. I would recommend.
Date published: 2018-04-17
Rated 5 out of 5
by
Nikki O.
from
I can't stop zoodling!
I have limited knowledge of anything else - but I zoodle like it's my job now thanks to the Spiralizer. Looking forward to apple pies in the fall for sure!
Date published: 2018-04-17
Rated 5 out of 5
by
Rinkrat mom
from
love this!!!
Got this about 1 month ago to replace a pampered chef corer that was old and getting rusty. Found this product and it does soooo much more than 1 thing! So glad I got it. You can use it for tons of different veggies and fruits to present food in new ways! Sooo fun! I got it at Macy with a coupon for 50%off....so for the money I spent it was well worth it!
Date published: 2018-04-17
Rated 5 out of 5
by
CLambert
from
Easy to use!
I bought this a few weeks ago after having purchased two different inexpensive spiralizers(neither of which worked well). My kitchen aid spiralizer works beautifully. It was simple to assemble and switch out the parts also. I am very happy with this product.
Date published: 2018-04-12
Rated 5 out of 5
by
LeeLee50
from
Great product
Bought as a gift for my son and his wife and they are extremely happy with it
Date published: 2018-04-12
Rated 5 out of 5
by
MegH
from
Easy Peasy!
I've been spiralizing vegetables for several years....by hand, using a hand crank plastic machine that would never stay suction-cupped to my counter, so it was always a battle. But, when you can't eat pasta and you're supposed to be heavy on the vegetables in your diet, you put up with it! That is, until someone gifts you a gift card and you know IMMEDIATELY what you are going to purchase--the spiralizer attachment for your Kitchen Aid mixer! I'm in spiralizing heaven. What a joy to simply attach the vegetable, turn on the machine and voila!, perfectly spiralized with minimal effort. A+
Date published: 2018-04-12
Rated 3 out of 5
by
Catou
from
Deceived
I have just bought this item. I am deceived as it does not get to the end of the vegetable I am spiralizing. Can some one help? It spiralize half and then does not work any more.
Date published: 2018-04-09
Rated 5 out of 5
by
Tilly
from
Wonderful options!
This was the best belated Christmas gift ever. It truly is the gift that keeps on giving! So far it has far exceeded my expectations. Being grainfree, the spiralizer gives me so many "pasta-like" options! I can't imagine life without it now!
Date published: 2018-04-07
Rated 5 out of 5
by
Niki1156
from
Peels Cores and Slices Apples in ONE STEP!
I use this to peel core and slice apples in one easy step. I wouldn't make another apple pie or tart without it. It cooks so evenly now!
Date published: 2018-04-04