1.25 L Electric Kettle
1.25 L Electric Kettle is rated out of 5 by 83.
Easy to Use, Compact and Stylish. This electric kettle has it all, and is available in a variety of colors, for just your style.
Pistachio - KEK1222PT
Features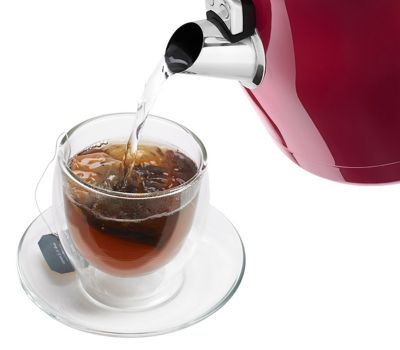 Removable Lid
To easily fill kettle with just the right amount of water.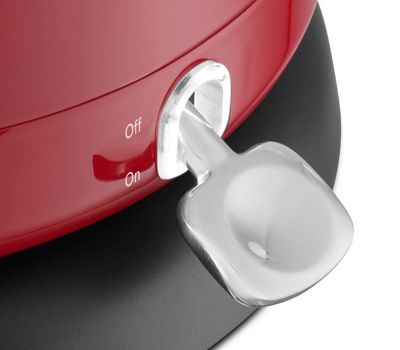 Simple Controls
With an LED On/off switch and 'On' indicator light.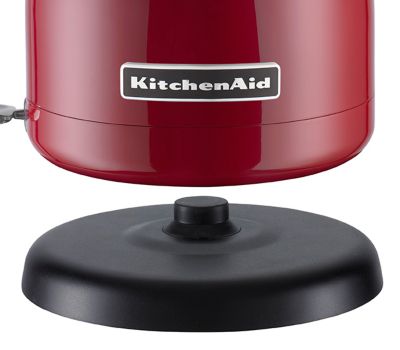 Removable Base
With 360 degree rotation for easy transfer your kettle where you need it.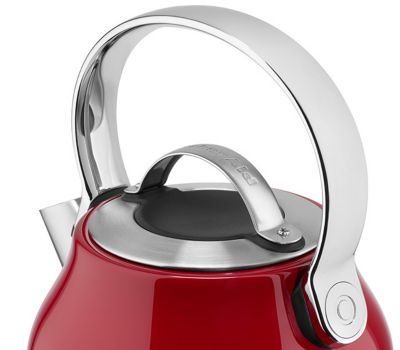 Stainless Steel Body
With smooth, aluminum handle.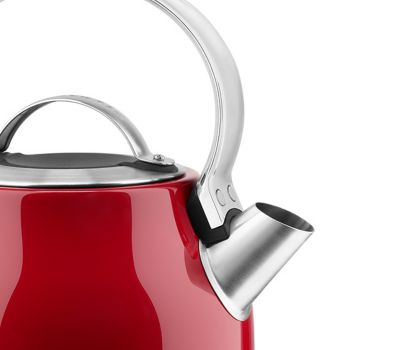 Pouring Spout
With removable lime scale filter.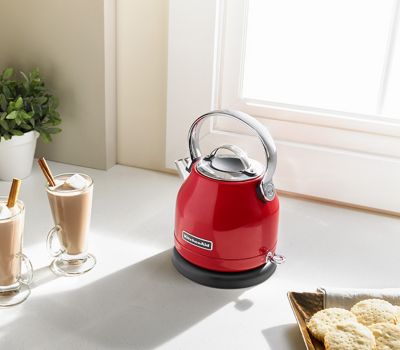 Stylish, Compact Design
Has a small footprint and worthy of displaying on your counter at all times.
Specifications
Show More Specifications
Reviews
Rated 5 out of 5
by
Chewit229
from
Great Kettle
Great kettle! Looks great, quick and easy to use. Works great for tea and heating baby bottles
Date published: 2018-04-17
Rated 4 out of 5
by
carissact
from
Great except one tiny defect
Positives: love how low the beeping volume is, sleek/simple/effective design, love being able to manually choose the temperature Negative: the circular lid is a little loose so when the kettle is upside down, unfortunately water leaks through the lid (instead of only coming out of the spout)
Date published: 2018-04-12
Rated 5 out of 5
by
Beth247
from
PERFECT FOR HOT WATER HEATING
I HAVE TWO OF THESE.....One in my home and the other in my RV. I use both on a routine basis and love them. I truely would be lost without them.
Date published: 2018-04-12
Rated 5 out of 5
by
Eve Shinas
from
Best kettle ever
Kitchen aid products are so Reliable and dependable. There is no other product that should be in your home then KitchenAid. They last long and they are perfect for anything that you need
Date published: 2018-04-12
Rated 4 out of 5
by
Nyleelee123
from
Nice Kettle
I love the Kettle and only gave it 4 stars because the whistle is very low and there is no way to make it louder The degrees is celsius instead of fahrenheit I wish they would change that The water boils quickly nice kettle
Date published: 2018-04-12
Rated 5 out of 5
by
1Duckie
from
Love this kettle
I purchased this kettle last week and found so many reasons to love this kettle. Top on my list is that my elderly father claims it's not heavy and he no longer misses the tea cup. The pour spout is perfectly designed and no more leaks from the cap area as I has from many other brand tea kettles. It gets the water very hot, quickly.
Date published: 2018-04-04
Rated 5 out of 5
by
LKO66
from
Fast and easy hot water
I like the temp settings and fast heating, and of course the color red
Date published: 2018-03-23
Rated 5 out of 5
by
CPS57
from
Beautiful color red Kettle
We love our new kettle especailly the hold tempreture feature which will keep your water hot if you can't get back to it as soon as it boils.
Date published: 2018-03-15
Rated 4 out of 5
by
Vengeancenick
from
Super fast boiling point!
I got this as a gift. I love how fast I can make a pot of tea!
Date published: 2018-02-15
Rated 5 out of 5
by
Tea Drinker
from
Nice design
This was a gift. It is so cute! I use it all the time to make tea and I drink a lot of tea. The only challenge is that the water level gauge is difficult to see when putting water in. But all the solutions I can think of would not be good so I think it is the best it can be.
Date published: 2018-02-07