Pro 600™ Series 6 Quart Bowl-Lift Stand Mixer
Pro 600 Series 6 Quart Bowl-Lift Stand Mixer is rated out of 5 by 4453.
The KitchenAid® Professional 600™ Series 6 Quart Bowl-Lift Stand Mixer is perfect for heavy, dense mixtures. It also offers the capacity to make up to 13 dozen cookies in a single batch and 10 speeds to thoroughly mix, knead and whip ingredients quickly and easily. For even more versatility, use the power hub to turn your stand mixer into a culinary center with over 10 optional hub powered attachments, from food grinders to pasta makers and more.
Nickel Pearl - KP26M1XNP
Features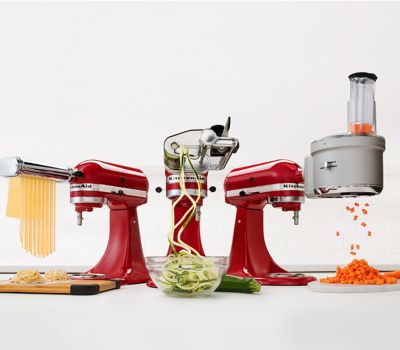 For Everything You Want To Make™
Turn your stand mixer into the culinary center of your kitchen. With over 10 different attachments, you can make everything from fresh pasta to burgers, veggie noodles, ice cream and more.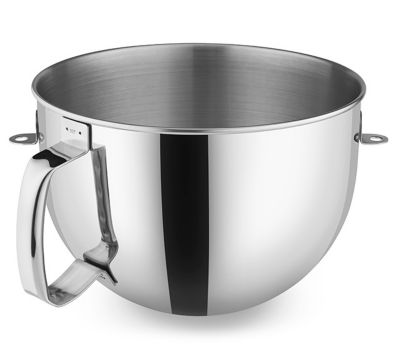 6 Quart Stainless Steel Bowl with Comfortable Handle
Offers enough capacity to mix dough for 13 dozen cookies, 8 loaves of bread or 8 pounds of mashed potatoes in a single batch.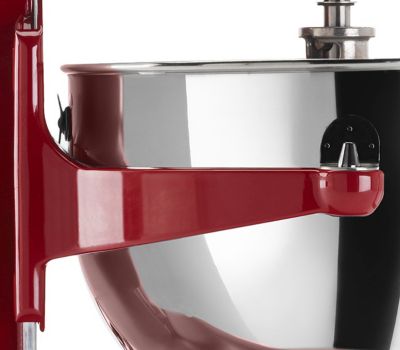 Bowl-Lift Design
Provides sturdy bowl support for stability when mixing heavy ingredients or large batches. The lever smoothly raises the mixing bowl into position for efficient beater-to-bowl contact.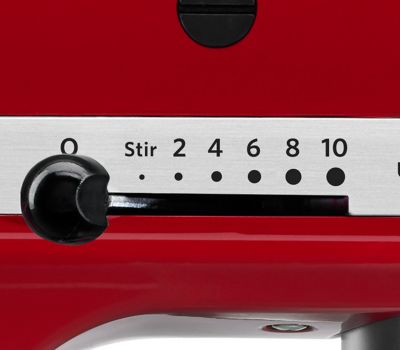 10 Speeds
Powerful enough for nearly any task or recipe, whether you're stirring wet and dry ingredients together, kneading bread dough or whipping cream.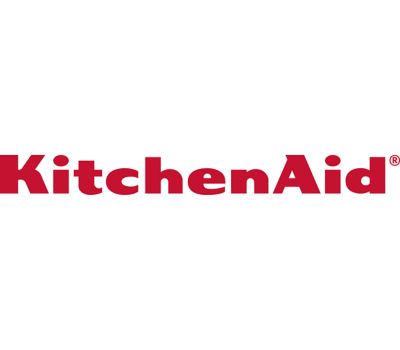 Model KP26M1X includes
(1) Burnished Flat Beater, (1) Powerknead™ Spiral Dough Hook, (1) Wire Whip
Specifications
Configuration and Overview
Bread Yield -Loaves
8 1/4
Mash Potato Yield - Pounds
8
Design
Bowl Finish
Polished Stainless Steel
Includes
Included Accessories
1-Piece Pouring Shield, 6 Wire Whip, Burnished Metal Flat Beater, Burnished Spiral Dough Hook
Show More Specifications
Reviews
Rated 5 out of 5
by
Babaloo
from
Wife has disowned me because of this mixer!!
This mixer replaced another KitchenAId mixer that was 20+ years old. I've had this one for almost a year and I have been making bread, pizzas, cakes, and anything else I can think to mix up. My wife has disowned me for using this mixer so much and not asking her for her homemade breads and hand-kneaded rolls and cookies! Now I am the one cooking fresh rolls. This machine is a workhorse, I have thrown all types of dough into it, made hundreds of pounds of mashed potatoes, stirred up a whole lot of beef and chicken and even made candy with it. This machine is incredible, does not quit. Hope it will last another 25 years like the last KichenAid did!
Date published: 2018-04-21
Rated 5 out of 5
by
MissK
from
A lot of power.
I have wanted this mixer for a long time. Found it on sale for a great price. Happy I was at the right place at the right time
Date published: 2018-04-18
Rated 5 out of 5
by
Fastfreddy
from
Works well
I had used this mixer for almost a decade, and still works like when I first bought it.
Date published: 2018-04-16
Rated 5 out of 5
by
ljtimm
from
Best mixer!
I had the artisan series and it just wasn't able to handle all the bread and cookies I make. This one does the job with ease!
Date published: 2018-04-14
Rated 5 out of 5
by
Gorfo
from
This is my 3rd one- LOVE my KitchenAid!!!!!!!!!!!!
I've had a KitchenAid stand for 35 years- my husband got me the first one when I was diagnosed with Carpal Tunnel and Tendonitis- he didn't want me to stop cooking- use it almost daily! My first one was white- got the green one for a Birthday gift- gave the original one to my sister-in-law and it's still going! (Bought our daughter a cobalt blue one, too) LOVE IT! They are beautiful on the counter and they really take a beating! Oh yes, I abuse them- run them until they (literally) fall apart (after MANY years of abuse)- my only disappointment is that I couldn't get another Hunter Green one- have an Espresso this time. We have nothing else that is as dependable as my KitchenAid stand. Can't say enough good things!
Date published: 2018-04-12
Rated 5 out of 5
by
Jita
from
This machine is a must for any kitchen .
This machine has benn with me for the last 1 month and is a great machine with no maintenance and does its job well. I like cooking and just love to use it almost everyday
Date published: 2018-04-12
Rated 4 out of 5
by
Ekwilson
from
Perfect
We received this mixer as a wedding gift and we use it all the time. It runs smoothly and is super easy to clean. We live it!
Date published: 2018-04-12
Rated 5 out of 5
by
Mixer 1
from
Excellent product
Works perfectly! Great size for our family. Quiet.
Date published: 2018-04-12
Rated 5 out of 5
by
Petey's Mom
from
My most used kitchen appliance
I bought my first kitchen aid mixer about 12 years ago. My daughter recently got into baking cakes and she "borrowed" my mixer so often that I was often left looking sadly at the space my mixer used to occupy. I finally purchased a new one for myself so that we could both have one. No kitchen should be without one!
Date published: 2018-04-12
Rated 4 out of 5
by
slg20
from
Works well but expect some noise
I've been using this mixer for a few months now, mostly making bread and it does great. Just be aware that it can be loud while it's working!
Date published: 2018-04-10
Demos & Guides
guides
Use & Care Guide
Comprehensive information about your new appliance - from getting started to cleaning and maintenance.