14 Cup Coffee Maker
14 Cup Coffee Maker is rated out of 5 by 375.
Brew coffee just the way you like it. This 14-cup glass carafe drip coffee maker comes standard with a variable brew strength selector, for a bold or regular brew. This brewer also features a keep warm mode for hot coffee up to 4 hours.
Contour Silver - KCM1402CU
Features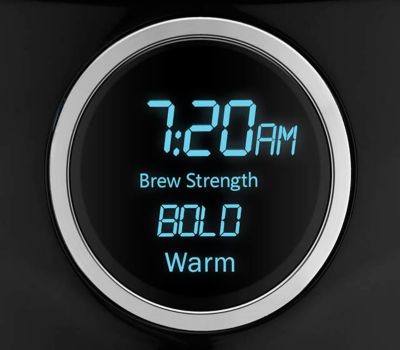 Digital LED Display
Shows time, warm mode, brew strength, capacity selection and cleaning needed indicator.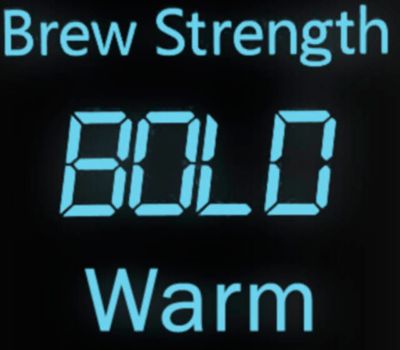 Variable Brew Strength Selector
Allows you to brew coffee just the way you like it, regular or bold.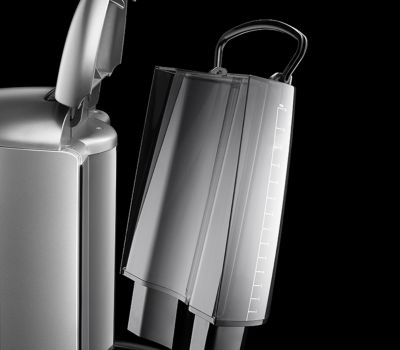 Removable Water Tank
For quick and easy filling.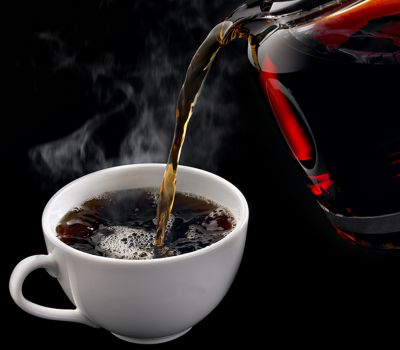 24-Hour Programmability
For any time over a 24-hour period, so your coffee can be ready when you need it.

Pause and Pour
Holds the brew cycle, allowing you to pour a cup of coffee before brewing is complete.

Model KCM1402 includes
(1) Gold Tone Filter, (1) Water Filter
Specifications
Features
Clean Touch Control Pad
Yes
Cleaning Indicator Light
Yes
End of Brew/Max Fill Tone
Yes
Full Dispersion Shower Head
Yes
Pause and Pour Feature
Yes
Programmable Brew Timer
Yes
Time Since Brew Display
Yes
General
Power Cord Length (ft.)
3.3
Show More Specifications
Reviews
Rated 1 out of 5
by
AmandaL
from
Do not buy!
The first one did not heat the coffee hot. Once it was done brewing it shut off after 1 min. and flashed that it needed to be cleaned. How could it need cleaning when it's brand new?! We tried everything and nothing worked to keep the coffee warmer on. Kitchenaid sent a replacement. The replacement kept the coffee hotter but still liked to shut off after a few min. and flash "clean". It also appears to be leaking water from the bottom - I have little puddles on the counter under the unit. I called Kitchenaid again and they are sending another replacement in a different model. Fingers crossed that one works. Side note: This coffee maker beeps three times when it is done brewing. It is so loud that it wakes me up! Kitchenaid, please lower the volume of your beeps. The whole doesn't need to know the coffee is ready for the earliest riser!
Date published: 2018-04-20
Rated 5 out of 5
by
Gramneysa
from
Consistently makes the best coffee we have ever ha
I have had these coffee pots for several years. My husband and I drink a lot of coffee, and when we have been without this particular pot, we are very unhappy with our spare pot. KitchenAid is a great company. They have been very helpful, assisting with a couple questions we have had with this pot. I wouldn't be without one of these in my home.
Date published: 2018-04-12
Rated 5 out of 5
by
Johnmary9
from
Love it!
Drink a lot of coffee, makes 14 cups. Sharp design, quality product.
Date published: 2018-04-12
Rated 5 out of 5
by
Colmi51
from
All around great machine
What can I say wrong? There's nothing I don't like about it. Been using it a couple of months and love it!
Date published: 2018-04-11
Rated 5 out of 5
by
Bev6926
from
Best coffee pot ever.
This is my second one. Love all features like 14 cup option and auto timer.
Date published: 2018-04-03
Rated 5 out of 5
by
Kacey07
from
Love it!
I love this coffee pot. My only regret is that I didn't get it sooner! It does exactly what it says it does and delivery of the product was on time.
Date published: 2018-03-30
Rated 5 out of 5
by
Feathers
from
Fantastic appliance!!
I brought this coffee maker about a month ago. We were on the fence between this one and one that can brew by the pot or by the cup. We aren't a big coffee drinking family, but this machine is perfect for us! It is so easy to use and setting the timer is a breeze. We wake up to the smell of coffee with zero hassle.
Date published: 2018-03-26
Rated 5 out of 5
by
Karrna
from
Best ever
I have bought many coffee makers over the years and this is by far the best I've ever had. Coffee is not only good but it comes out very hot and stays hot without burning the coffee. Fantastic
Date published: 2018-03-22
Rated 5 out of 5
by
Adrian C
from
Coffee pot
Great item. We used a Keurig for a long time but we drank coffee all day, so this coffee pot is much more suited to our taste.
Date published: 2018-03-21
Rated 5 out of 5
by
Satch
from
Worth Waking up For
This coffee maker replaced a good one that we used for years. This new one looked like it would be more convenient, more efficient and, according to my wife, more attractive in the kitchen. Yes to all of the above! The removable filter basket and reservoir are are especially helpful and most convenient to an half awake husband, now retired, setting up this part of breakfast.
Date published: 2018-03-16