12 Cup Coffee Maker
12 Cup Coffee Maker is rated out of 5 by 458.
Enjoy a great cup of coffee every morning. This 12-cup glass carafe drip coffee maker features a refined brew process, ensuring even coffee ground saturation and uniform extraction. Other clever features include a removable water tank and variable brew strength selector, for a bold or regular cup of joe.
Onyx Black - KCM1202OB
Features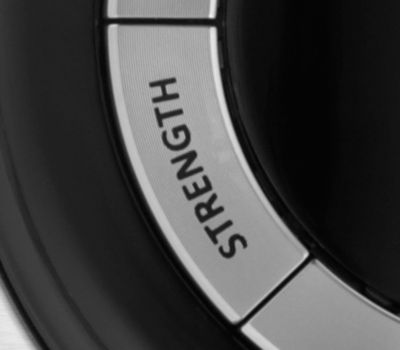 Brew Strength Selector
Regular or bold brew, for just the way you like it.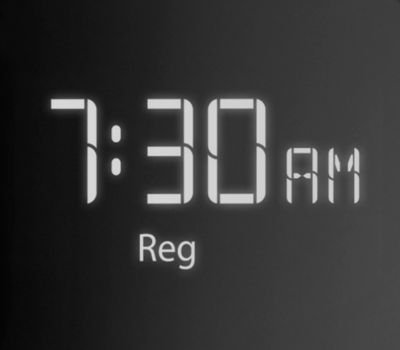 Digital LCD Display
Shows brew cycle information, including warm, brew strength, 1-4 cup and cleaning needed modes.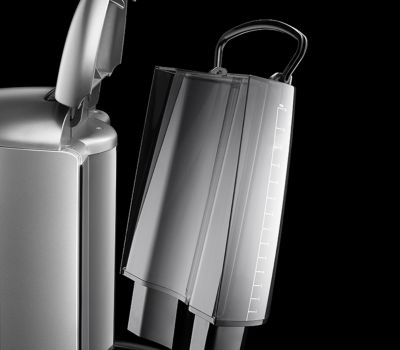 Removable Water Tank
For quick and easy filling.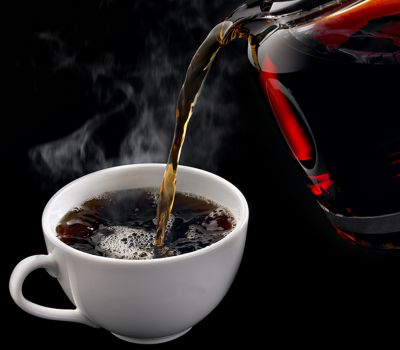 24-Hour Programmability
For any time over a 24-hour period, so your coffee can be ready when you need it.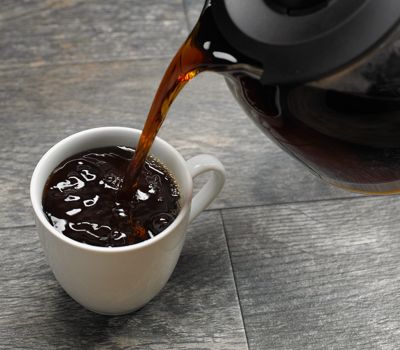 Pause and Pour
Stops the brew cycle, allowing you to pour a cup of coffee before brewing is complete.

Model KCM1202 includes
(1) Gold Tone Filter, (1) Water Filter
Specifications
Features
Clean Touch Control Pad
No
Cleaning Indicator Light
Yes
End of Brew/Max Fill Tone
Yes
Full Dispersion Shower Head
Yes
Pause and Pour Feature
Yes
Programmable Brew Timer
Yes
Time Since Brew Display
No
General
Power Cord Length (ft.)
2.8
Show More Specifications
Reviews
Rated 1 out of 5
by
Tucson Niel
from
Poor Quality, Water Leaked, Cleaning Problems
Coffee Tasted Great, but water regularly leaked on counter. When cleaning was needed, cleaning alert stayed on no matter how many times you went through a cleaning cycle. A new replacement coffee maker was sent to fix these problems.
Date published: 2018-04-16
Rated 5 out of 5
by
JM52
from
Great Coffee Maker
Have had this coffe maker for a couple of years and it has never failed me. Auto Brew works great. Love getting up to a pot of resh coffee,
Date published: 2018-04-15
Rated 5 out of 5
by
Ottawa Friend
from
Works perfect, easy to use and stays clean
My old coffee maker glass container cracked. When I bought this one it brews faster, allows me to have a bold setting and I can remove the water container where I fill the water - I love it!
Date published: 2018-04-12
Rated 4 out of 5
by
Ladyblue927
from
Nice Coffeemaker
I bought this coffee maker a few months ago, had some problems and kitchenaid immediately took care of everything and sent a full replacement. They really back their warranty! I love the look of the coffeemaker. So far so good.
Date published: 2018-04-11
Rated 5 out of 5
by
TeeMoM6
from
Beautiful addition to my kitchen
Have had a few weeks now. Bought to replace my second Keurig in 2 1/2 years. I love all the features included , removable water reservoir, goldtine reusable filter , charcoal filter, the ability to select a full carafe or only 4 cups. Also the timer feature. I get the pot ready at night when I'm finishing up in the kitchen and set it so it starts brewing 5 minutes before my alarm goes off in the morning so I can be sipping on my Nectar of the Gods while emptying the dishwasher to start a new day. Before with my Keurig I would be emptying dishwasher while my cup was filling, and would take double time as my cup is 18 oz and the largest cup selection on my Keurig was 10, so after that filled I'd have to lift handle and start again selecting 6 oz to get a full cup...wasted time !! Love my Kitchenaid coffee maker! I selected the silver and white and it goes beautifully with all my other Kitchenaid products.
Date published: 2018-04-10
Rated 2 out of 5
by
meredithalum
from
Excellent coffee, but...
Can't get the auto set to work; I will be on my 3rd model. Can I get another model? I will pay extra if I have to. thanks IT DOES MAKE GREAT TASTING COFFEE!
Date published: 2018-04-06
Rated 1 out of 5
by
Loret
from
Makes good coffee when it works
I have had 5 pots replaced since purchasing the initial one. 3 leaked, one the clock light died and this last one I asked them only to replace the carafe because the handle kept swiveling around. Very disappointed in KitchenAid Have many of there products and love them, coffee maker, not so much. Makes great, hot coffee when it isn't having one problem or another. Their exchange policy is wonderful and I know that, for the first year I will be able to receive replacements. After that I will have to buy a new coffee maker and it WON'T be a KitchenAid.
Date published: 2018-04-06
Rated 1 out of 5
by
Firelt77
from
Worst Maker Ever
Bough this maker because I love Kitchenaid products. To my dismay it has been a disaster. The heating element over-heats the coffee and burns it. The water tank dropped over and cracked....wasted $99. No replacement tank available.
Date published: 2018-04-05
Rated 5 out of 5
by
Melba toast
from
Craftsmanship
I like be the way it cleans up and keeps it's brilliant shine
Date published: 2018-03-30
Rated 5 out of 5
by
Tim L
from
Excellent product
Love this coffee maker! Programmable timer that helps me wake up to hot fresh coffee and it even has a 1-4 cup feature mode! Sooo glad I purchased this product. Will stick to Kitchenaid brand from now on
Date published: 2018-03-28