12 Cup Coffee Maker
12 Cup Coffee Maker is rated out of 5 by 731.
Enjoy a great cup of coffee. This 12-cup glass carafe coffee maker features a 1-4 cup mode for times when a full pot is not needed, without compromising flavor. Other clever features include a removable water tank and a pause & pour mode, to enjoy a fresh, hot cup before the cycle completes.
Onyx Black - KCM111OB
Features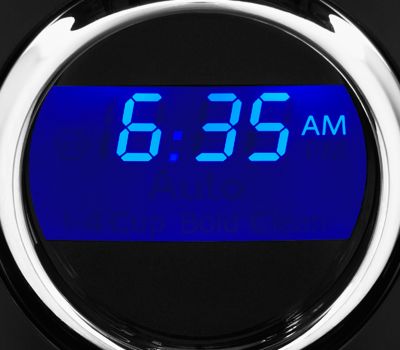 Digital LED Display and Clock
Shows time, warm mode, brew strength, 1-4 cup setting and cleaning needed indicator.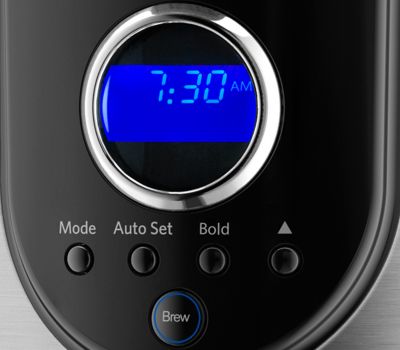 Variable Brew Strength Selector
Regular or bold brew, for just the way you like it.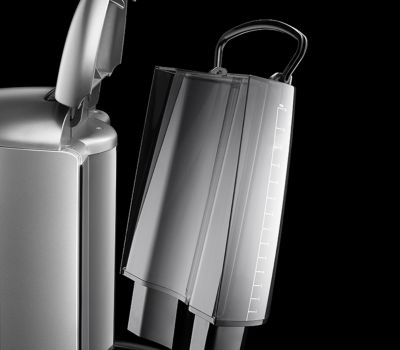 Removable Water Tank
For quick and easy filling.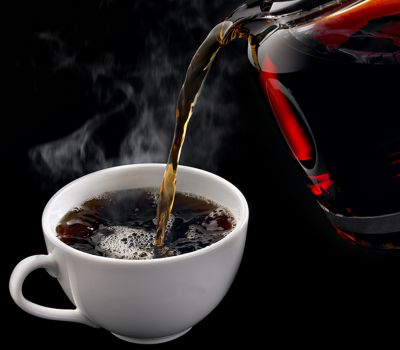 24-Hour Programmability
For any time over a 24-hour period, so your coffee can be ready when you need it.

Pause and Pour
Holds the brew cycle, allowing you to pour a cup of coffee before brewing is complete.

Model KCM111 includes
(1) Gold Tone Filter, (1) Water Filter
Specifications
Features
Clean Touch Control Pad
Yes
Cleaning Indicator Light
Yes
End of Brew/Max Fill Tone
Yes
Full Dispersion Shower Head
Yes
Pause and Pour Feature
Yes
Programmable Brew Timer
Yes
Time Since Brew Display
No
General
Power Cord Length (ft.)
2.8
Show More Specifications
Reviews
Rated 2 out of 5
by
Arlena
from
My new Kitchenaid coffeemaker
It is suppose to be programmable but that feature doesn't seem to work. Just pushing brew for now but hopefully its just something I can't find the proper instructions for. Wouldn't recommend it at this particular time for that function but its a great coffeemaker. Will gladly re-review this product once it is working properly or I get a replacement
Date published: 2018-04-17
Rated 5 out of 5
by
Chuckles 4260
from
Best coffee maker we ever owned and we had many.
Bought this maker over a year ago, on sale. When we got it home I was thinking what kind of peace of garbage did we buy. Not ever a warmer under the pot. Well, don't need one. Coffer stays hot of at least 8 hours. Filter in water holder keeps the maker from getting scaled up. only need to clean every other month. Program is a little hard to master but after it's a dream. By far the best coffee maker we've ever used.
Date published: 2018-04-15
Rated 2 out of 5
by
coachb
from
Messy!
I've had this coffee maker for over a year and am tired of cleaning my counter top every time I pour a cup of coffee. I went so far as to file the edges of the carafe's spout to see if that would help. No luck. I didn't realize this was a universal problem until I went online to find a solution. It appears there is none. So I am stuck with it. I wish I could get a new carafe that would fit this coffee maker that didn't leak but I hesitate buying a new one, only to find it has the same issue. i put paper towels on my counter top before I pour coffee.
Date published: 2018-04-14
Rated 4 out of 5
by
AnnG
from
Makes a good pot of coffee
Bought my first in mid Dec. after my subpar Mr Coffee died AGAIN. Decided to buy a quality coffee maker from KithenAid because none of my other KitchenAid products ever let me down. Worked great for 3 months then got the er1 error message. So now I have another morning with no coffee. (Did I mention we go through 2 pots of coffee a day) I called KitchenAid customer service (GREAT to work with!!!) and they sent out a replacement right away. KithenAid knows they have a problem with their buttons on this coffee maker and I sure hope they figure it out because honestly, it does make a really good pot of coffee.
Date published: 2018-04-12
Rated 5 out of 5
by
Flyboy
from
great appliance
Best coffee maker ever owned! Very good manufacturing.
Date published: 2018-04-10
Rated 5 out of 5
by
seajay
from
Great Gift!
I got this coffee majker as a gift for Christmas and unfortunately the window showing the coffee maker processes (ex. clock) didn't work. Customer Service was great! They replaced it immediately without any problems and without a receipt. The new one arrived promptly and is excellent! Looks great too.
Date published: 2018-04-10
Rated 5 out of 5
by
Rude's
from
Coffee maker
So far this coffee maker works well! I like the 1-4 cup feature when we don't need an entire pot.
Date published: 2018-04-10
Rated 1 out of 5
by
Danielle1234
from
Junk!
I've not even had this thing a year and it already crapped out! It says it's done brewing with more than half a tank left! It sounds like it's struggling to pull the water in the entire time! I'm so mad
Date published: 2018-04-06
Rated 5 out of 5
by
TLA456
from
Great appliance for hard core coffee drinker
Great product, makes quick, hot coffee. Would recommend.
Date published: 2018-04-04
Rated 5 out of 5
by
ladyinthemists
from
We love our KitchenAid 12 cup coffee maker!
This is literally the best coffee maker we have ever had. There is no bitter coffee ever!
Date published: 2018-03-21
Demos & Guides
guides
Use & Care Guide
Comprehensive information about your new appliance - from getting started to cleaning and maintenance.