Custom Pour Over Coffee Brewer
Custom Pour Over Coffee Brewer is rated out of 5 by 131.
Pour a better brew. Enjoy the flavor and control of the manual process with the convenience and programming of a traditional coffee brewer. Brew up to 8 cups of clean and bright pour over coffee in the convenience of your kitchen.
Empire Red - KCM0802ER
Features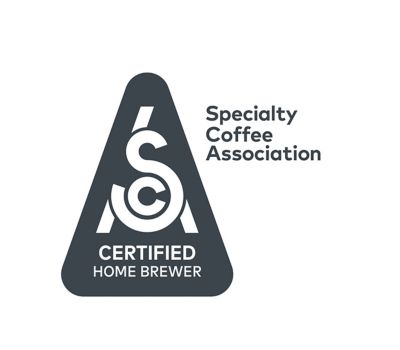 SCA Certified
Meets the Gold Cup standards of the Specialty Coffee Association.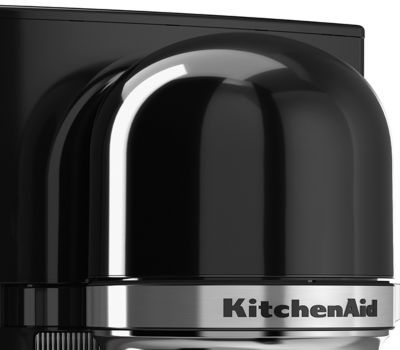 Automated Pour Over Brewing Technology
Mimics the manual pour over process delivering consistent infused flavor without the manual effort.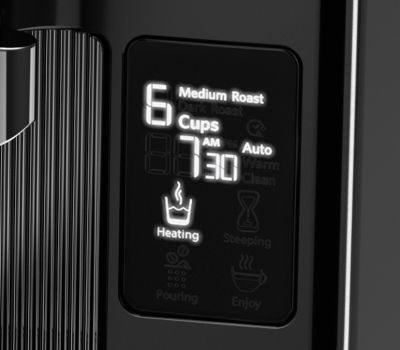 Progress Bar
Visual display shows each step of the brewing process, from heating, to pouring and then steeping.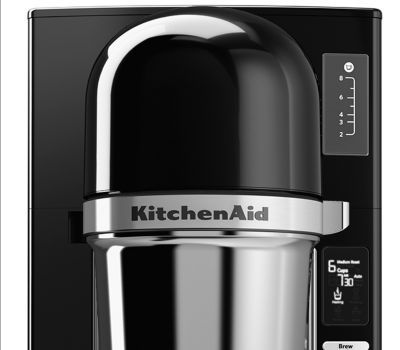 Advanced Heating Technology
Heats the water to the optimal range of 198°F -204°F at the top of the brewer and therefore minimizes heat loss during the extraction process.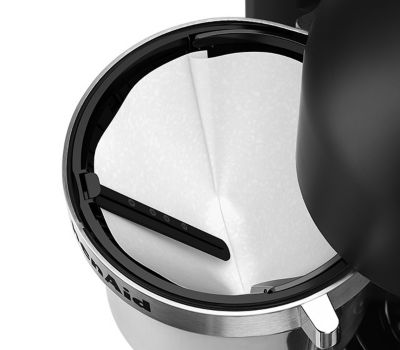 Convenient Features
With the Roast Selector, for a medium or dark roast, Cup Selector, to brew 2-8 cups and Brew Basket Clip that holds the filter in place and has dosage recommendations.

Model KCM0802 includes
(1) Starter pack of #4 paper filters, (1) 8-cup glass carafe, (1) Coffee scoop
Specifications
Features
Clean Touch Control Pad
No
Cleaning Indicator Light
Yes
End of Brew/Max Fill Tone
Yes
Full Dispersion Shower Head
Yes
Pause and Pour Feature
Yes
Programmable Brew Timer
24 hour timer
Time Since Brew Display
No
General
Power Cord Length (ft.)
4.5
Show More Specifications
Reviews
Rated 2 out of 5
by
JMur
from
Great Maker if you drink fast!
Love my Kitchaid products but this coffee maker needs to go back to engineering. The primary issue with my unit is that the coffee doesn't stay hot long enough. The coffee will start to get cold after initially brewed. The burner will only stay on for an hour and there is no way to enable it again to extend the timer. If you're someone who enjoys taking their time enjoying multiple cups of coffee in the AM, this one isn't for you.
Date published: 2018-04-14
Rated 5 out of 5
by
brewmaster
from
Amazing coffee, not to mention stylish!
Brews the best coffee for a countertop maker, period! Not mention it looks good! Easy to use and worth every bit!
Date published: 2018-04-10
Rated 5 out of 5
by
KenGK
from
A delicious brew
We purchased this coffee maker two months ago, and, after reading the instruction manual, got it up and running to perfection. It makes a fantastic cup of coffee. The only drawback is the carafe: when it has eight cups of coffee, the first pour dribbles all over.
Date published: 2018-03-13
Rated 1 out of 5
by
Cockerlady
from
Great for only 4 uses...
Brewed a great cup of coffee however after 4 uses, when adding water it immediately began to run through the machine without activating the brew or auto button. I found the overall appearance quite pleasing however the included coffee filter basket design awkward and could not find a permanent filter basket that would fit. (ordered/tried one advertised as a fit when I ordered the machine) I have spoken to Customer Service and am still awaiting the promised replacement machine. Perhaps I received a "lemon" but until I receive/try a replacement I can only rate this one poor for function/performance.
Date published: 2018-02-26
Rated 5 out of 5
by
Kmeddy
from
Superior flavored coffee maker
I have been using a pod system for years, and I am tired of all the waste they produce. I decided to go back to a drip machine. This makes the best coffee. No bitterness. Very hot. Set the timer and ready when you wake up. Easy!!!
Date published: 2018-02-23
Rated 5 out of 5
by
2shy2fly
from
Great pour over coffee maker at a low price
Bought this for my girlfriend for a present and she loves it. She's is a bit if a coffee snob and can actually tell the difference between this maker and the Cuisinart it replaces. It's by far superior.
Date published: 2018-02-06
Rated 1 out of 5
by
banker27520
from
Many Design Flaws with this Model
The only metal part is the coffee filter basket, remainder of it is plastic. There is no built in water filtration system. The warmer doesn't keep the coffee hot long enough. I'm a very slow sipper so need more than an hour for the warmer to last. Need this unit to be COMPLETELY made of metal, better warmer and to have a built in filter.
Date published: 2018-02-05
Rated 5 out of 5
by
DCbrew
from
Great product
I love this product, brews great tasting coffee and is very easy to use.
Date published: 2018-01-30
Rated 5 out of 5
by
greybeard
from
Great cup of coffee
I bought this coffee maker 2 months ago, it makes a great cup of coffee. Make 8+ cups perfectly and for the two of us each morning. We grind the beans with the matching grinder from KitchenAid.
Date published: 2018-01-30
Rated 5 out of 5
by
Iconpyro
from
Great coffee
I bought this as i didn't want to buy the manual pourer. The system is great though it does requires descaling. I love having the taste of freshly ground coffee in the morning - so much I can take it black now with no creamer or sugar. The system is a breeze to setup but make sure you have it away from cupboards as the top loading is a little tough to get at if it's under a low cupboard. Do not use this to keep your coffee hot, get it done and pour as it's only meant to keep it warm for 30 min. What's the use of a drip if your not going to drink it warm right after a brew. The unit is nice as it's silver tone and black match with anything. I have all silver and black appliances and this adds to the sleekness of my kitchen area.
Date published: 2018-01-29