Microwave Hood Combination Oven
Ratings
This versatile microwave oven has a convenient built-in ventilation system. Auto-Cook, Reheat, and Defrost cycles remove guesswork from microwave cooking, while a 300 CFM motor with three speeds offers adjustable venting to accommodate most cooking methods.
Below are only the articles for your model.
Search within results:
Parts
To buy replacement parts for your appliance, > See parts.
Accessories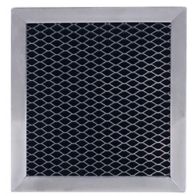 Part # 8206230A
Replace your charcoal microwave hood filter every 6 months to improve air circulation and remove odors. Dimensions are 5" by 5.375" by 0.375". Measure your current filter to assure correct replacement.
MSRP: $8.49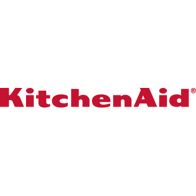 Part # 8171339
This Microwave Filler Kit is the perfect solution for installing a 30" microwave in a 36" opening. Simply install the Microwave Filler Kit and its components on both sides of the microwave to fill the space on each side.
MSRP: $241.99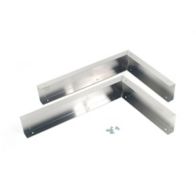 Part # W10164745
Create a sleek and professional look by using this Stainless Steel Microwave Panel Kit. This kit really provides that immaculate finished look to the microwave by covering those pesky, unwanted gaps on each side of the unit.
MSRP: $130.49
True 10-level power control helps to eliminate cold spots and overcooked edges
True 10-level power control helps to eliminate cold spots and overcooked edges
Motor exhausts up to 300 CFM and gives versatility to microwave hood combination ovens
Motor exhausts up to 300 CFM and gives versatility to microwave hood combination ovens
Auto-cook, reheat, and defrost cycles adjust cook time and power based on quantity, weight, or humidity released
Auto-cook, reheat, and defrost cycles adjust cook time and power based on quantity, weight, or humidity released
Additional Features
Add 30 seconds control adds time in 30-second increments during or at the end of a cycle
Add 30 seconds control adds time in 30-second increments during or at the end of a cycle
Quick Defrost cycle allows you to quickly defrost one pound of frozen food
Quick Defrost cycle allows you to quickly defrost one pound of frozen food
Soften and Melt cycles provide low power for delicate tasks such as softening ice cream or melting chocolate
Soften and Melt cycles provide low power for delicate tasks such as softening ice cream or melting chocolate
Popcorn sensor helps prevent microwave popcorn from burning
Popcorn sensor helps prevent microwave popcorn from burning
Configuration
Microwave Type
Over-the-Range