24-Inch 4-Cycle/6-Option Dishwasher, Hard Water Softener, Architect® Series II
Ratings
24-Inch 4-Cycle/6-Option Dishwasher, Hard Water Softener, Architect Series II is rated out of 5 by 9.
Enjoy the best performing dishwasher brand1. A stainless steel tub and stainless steel wash arms deliver exceptional cleaning. And a Heat Dry option ensures that dishes are dry when the cycle ends. Additional delights include the ProScrub® Option for concentrated cleaning of baked-on messes, and a built-in hard water softener that helps remove hard minerals, for virtually spot-free dishes and glasses.
guides
Warranty Information
A complete description of your warranty coverage, and contact information for service and support.
Energy Guide
Information about the efficiency of your appliance, including energy consumption and annual costs to operate.
Dimension Guide
Detailed dimensions of your new appliance with space requirements for the area surrounding it.
Installation Guide
Instructions for unpacking and installing your appliance, including electrical requirements and necessary tools.
Use & Care Guide
Comprehensive information about your new appliance - from getting started to cleaning and maintenance.
Instruction Sheet
Instruction Sheet
In order to read a PDF file, you must have Adobe Acrobat reader installed on your computer. You can download the latest version at the Adobe website.
Show More Guides
Below are only the articles for your model.
Search within results:
Hard Water Softener
Helps remove hard minerals from the water, leaving dishes and glasses clean and virtually spot-free.
ProScrub® Option
Uses 36 targeted spray jets at the back of the dishwasher to help eliminate soaking or pre-scrubbing.
2 Fold-Down Cup Shelves with Integrated Stemware Holders
Provides extra room in the upper rack to hold additional cups, wine glasses, or long items such as utensils and spatulas.
Additional Features
Heat Dry Option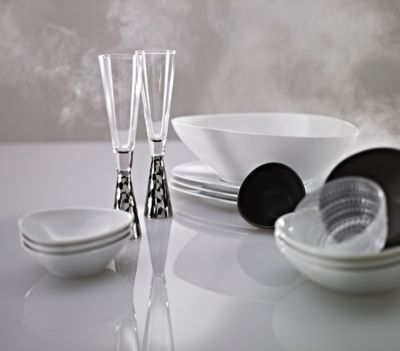 Delivers the best drying2 by activating a recessed heating element at the end of the cycle.
4 Stainless Steel Wash Arms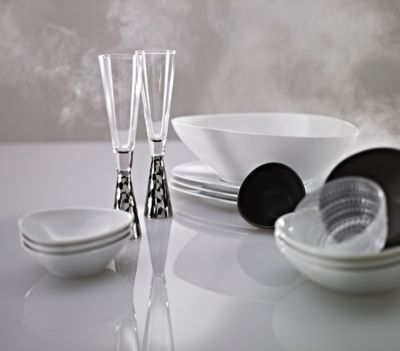 Distribute water precisely and powerfully to every corner of the dishwasher for exceptional cleaning performance. Durable stainless steel construction helps ensure long life.
Full Stainless Steel Tub
Resists streaks, stains, and odors while providing optimum heat transfer for exceptional drying.
Upper Rack with SatinGlide® System and Premium Adjusters

Creates versatile loading options to help optimize performance. Premium adjusters make it easy to raise or lower the upper rack depending on the items being loaded, and the SatinGlide® System allows the rack to move smoothly, even under the weight of heavy items.
Hard Food Disposer
Grinds up and removes loose food particle, eliminating the need for pre-rinsing.
4 Fold-Down Rows

Both the upper and lower racks have rows that can be laid flat to enhance cleaning performance by keeping them out of the way and allowing water to clean inside deep or wide dishes.
Configuration and Overview
Energy Star® Qualified
ENERGY STAR® Qualified
Cycle Selections
1-Hour Wash, Heavy, Light/China, Normal
Option Selections
4 Hour Delay, Heated Dry, Hi Temp Scrub, Lockout, ProScrub®, Sani Rinse®, Zonal Wash
Water Filtration System
Maintenance Free Hard Food Disposer
Extras
2-Cup Shelves with Integrated Stemware, 4-Light Item Clips
Adjustable Upper Rack
2 Position Removable
Number of Place Settings
15
Dimensions
Depth With Door Open 90 Degree
49 1/2
Show More Specifications
Rated 1 out of 5
by
Jim
from
Top Rack Bracket Fragmented In 9 Months
Plastic top rack bracket fragmented in nine months from purchase, sending plastic fragments into the interior works of the dishwasher triggering further damage. Think that's covered under warranty? Think again! Several hundred dollars later, will not be buying KitchenAid ever again!
Date published: 2015-10-21
Rated 5 out of 5
by
Mattv
from
Heavy grime
Works well, takes off heavy grime or food, it's quiet good features
Date published: 2014-12-19
Rated 1 out of 5
by
AlanE
from
A disaster from day one
After owning a KitchenAid dishwasher for 10 years, I automatically replaced my old one with a new model. It never cleaned the dishes properly. After many visits from authorized repair people, each of whom had a different excuse for why I was not operating the machine properly (too much detergent, water not preheated, water too hard, and on and on...), the dishwasher was out of warrantee and I was stuck with it. After two years, the expensive-to-replace pump failed and I decided to replace this lemon with a dishwasher half the price, which worked perfectly. I will never spend the money on a KitchenAid product again.
Date published: 2014-08-23
Rated 5 out of 5
by
kcoombs
from
Happy with performance but not quality
I bought this dishwasher in less than 2 years ago. Top rack adjusters are faulty and plastic tabs break without warning. I had a full rack of glassware when rack fell! I phoned my local service company where I bought the dishwasher and without me even telling them the brand, they asked "Is it a Whirlpool/KitchenAid?" I was told that they get at least 3-4 calls a week with this same thing happening and same part. I bought the replacement part for each side...cost over $80. Prior to this, I was happy with the performance of the dishwasher. This dishwasher was expensive and I expect better quality. I don't expect to never have to maintain my appliance but I expected to get more years out of this before having to buy parts. Under 2 years??!!! Conveniently just out of the 1 year Warranty. Buyer Beware - if you buy this dishwasher, expect to have to purchase these parts every 1 to 1 1/2 years at roughly $80 for 2. I think that the company should invest in a redesign of this part if it is such a common occurrence or at the very least provide it at a lower cost - $80 for 2 plastic pieces!
Date published: 2014-07-07
Rated 4 out of 5
by
TPARKAZ
from
We really like this Dishwasher, BUT...
We have had this machine for 2 1/2 years now. My wife and I did quite a bit of research before purchasing this machine and it paid off. We live in a very hard water area and when we ran across this machine we both said, "Problem solved." Our dishes previous to this machine always came out looking hazy. There was a white mineral film over everything, regardless of the detergent or spot removing agents used. This machine cured the problem. Until... We had the machine worked on because the little status display above the handle slipped down. We had no idea what status the machine was in. Well as it turns out, the company that was sent out to repair the display said they could only replace the whole controller. It seemed odd to me that you would replace a $500 controller just for the $.25 bezel. My gut felling was correct. After the repair, the dishwasher was totally inoperative. They put in the wrong part. They said it would take a week for the correct one. Now folks, it doesn't take a week to get around the world. I called Kitchen Aid directly and they had some one to my home the next day. They replaced the part and we were up and running again. Unfortunately, the bezel has slipped again. This bezel has words printed on it, that sits over a panel of lights that light up the word and it tells you the status. Now it seems petty, but really, with the technology in this machine, you would think that Kitchen Aid would get this part right. I would really like to see what the RED, BLUE and GREEN lights mean.
Date published: 2014-05-28
Rated 5 out of 5
by
MO29
from
Happy with my choice of this product.
This dishwasher does a superb job of cleaning dishes. My crusty casserole dishes are completely clean even without using the pot-scrubber feature. I use the heated drying feature and everything is completely dry. I don't rinse my dishes before loading, no need to. It holds a very big load, too. Even my tall glasses that I always had to hand wash before. When minor design changes are made I would recommend making the handle for the silverware tray curved or rounded because water will lay on the flat handle. I just soak the water up with a sponge before unloading. I researched for months before I purchased this dishwasher and I am happy with my choice.
Date published: 2013-11-06
Rated 5 out of 5
by
Norman54
from
innovative features
This is a great dishwasher. I have really hard water where I live and this dishwasher has solved all of my problems and made my glass wear sparkle. My dishwasher is a little over a year old and the wheels on the racks are beginning to squeek a bit. I feel like Kitchenaid needs to promote this dishwasher more. None of the major appliance box stores had this one and I went to a builders supply store and even then the salesperson did not think that Kitchenaid made a dishwasher with softner in it. I had done the research but many people just go to the nearest store and buy something. My son plans on purchasing one for his home in the near future. Great product. Let's keep manufacturing it.
Date published: 2013-10-16
Rated 1 out of 5
by
Jonathan
from
Poor quality construction
The wheels on the shelves are poorly made and break easily. I have replaced two sets and machine less than 2 years old. This time I purchased a spare because I know this is going to continue happening.
Date published: 2013-08-11
Rated 5 out of 5
by
Dee57
from
A great dishwasher
I love this dishwasher. It is extremely quiet and has a great water softener feature. I live in a town that has very hard water and all my dishes and glasses were stained with my old dishwasher. Now they come out crystal clear. What a great design feature. Thanks KitchenAid.
Date published: 2013-05-15