24-Inch 4-Cycle/6-Option Dishwasher, Pocket Handle
Ratings
24-Inch 4-Cycle/6-Option Dishwasher, Pocket Handle is rated out of 5 by 560.
This powerful dishwasher features our ProScrub® Option, an ideal solution for casserole dishes and other large platters that require concentrated cleaning of caramelized or baked-on messes. In addition to the ProScrub® option, you'll enjoy the industry's best performing dishwasher brand1. A stainless steel tub and wash arms combine with a Heat Dry option to help ensure dishes are clean and dry.
guides
Energy Guide
Information about the efficiency of your appliance, including energy consumption and annual costs to operate.
Warranty Information
A complete description of your warranty coverage, and contact information for service and support.
Dimension Guide
Detailed dimensions of your new appliance with space requirements for the area surrounding it.
Installation Guide
Instructions for unpacking and installing your appliance, including electrical requirements and necessary tools.
Use & Care Guide
Comprehensive information about your new appliance - from getting started to cleaning and maintenance.
In order to read a PDF file, you must have Adobe Acrobat reader installed on your computer. You can download the latest version at the Adobe website.
Show More Guides
Below are only the articles for your model.
Search within results:
Parts
To buy replacement parts for your appliance, > See parts.
Accessories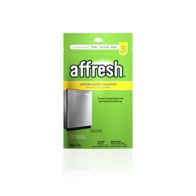 Part # W10282479
Power away-the right way. Affresh® Dishwasher Cleaner is specially formulated to help remove limescale and mineral build-up that can be unsightly and could affect your dishwasher's performance1. Each tablet is designed to clean inside your machine while your detergent cleans your dishes2.
MSRP: $5.99
ProScrub® Option
Uses 36 targeted spray jets at the back of the dishwasher to help eliminate soaking or pre-scrubbing.
Heat Dry Option
Delivers the best drying2 by activating a recessed heating element at the end of the cycle.
4 Stainless Steel Wash Arms
Distribute water precisely and powerfully to every corner of the dishwasher for exceptional cleaning performance. Durable stainless steel construction helps ensure long life.
Additional Features
Full Stainless Steel Tub
Resists streaks, stains, and odors while providing optimum heat transfer for exceptional drying.
Upper Rack with SatinGlide® System and Premium Adjusters

Creates versatile loading options to help optimize performance. Premium adjusters make it easy to raise or lower the upper rack depending on the items being loaded, and the SatinGlide® System allows the rack to move smoothly, even under the weight of heavy items.
Hard Food Disposer
Grinds up and removes loose food particle, eliminating the need for pre-rinsing.
14 Place Setting Capacity
Gives you the usable capacity for the cups, plates, and bowls that you use frequently for entertaining.
ENERGY STAR® Qualified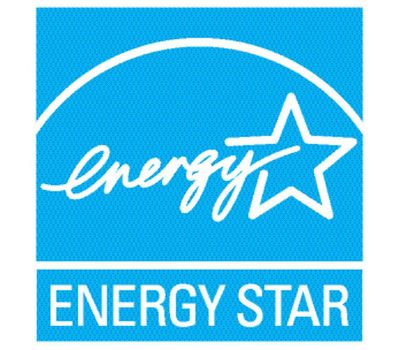 These KitchenAid® dishwashers are designed to use less energy, help save money on utility bills, and help conserve our natural resources.
Configuration and Overview
Energy Star® Qualified
ENERGY STAR® Qualified
Cycle Selections
1-Hour Wash, Heavy, Light/China, Normal
Option Selections
4 Hour Delay, Heated Dry, Hi Temp Scrub, Lockout, ProScrub®, Sani Rinse®, Zonal Wash
Water Filtration System
Maintenance Free Hard Food Disposer
Extras
4-Light Item Clips
Adjustable Upper Rack
2 Position Removable
Number of Place Settings
14
Dimensions
Depth With Door Open 90 Degree
49 1/2
Show More Specifications
Rated 2 out of 5
by
Krotz
from
Disappointing
We have one of these in a house we are renting, and it has been thoroughly disappointing. As other reviewers have also stated, it does a horrible job on silverware, even considering we thoroughly rinse it before putting it in the dishwasher. There is also a "zone" in the bottom that never gets clean - we have become accustomed to not putting anything there. Likewise, we need to leave a space between plates, so that only 4-5 large plates can be washed at a time or big sections of them remain unwashed. The only reason I even care now is that we purchased a new home and are in the process of completely renovating the kitchen, and when I saw that Consumer Reports ranks the KitchenAid dishwashers well, I almost choked. Absolutely not the experience I have had.
Date published: 2018-02-04
Rated 2 out of 5
by
Pony47
from
Ugh
Mine is 5.5 years old and control panel died. I always thought so highly of Kitchenaid, finally sprung for one, and it only lives for 5.5 years?? And from day one, it's never been able to clean silverware. I always had to hand wash before people came over because the silverware's spotty appearance was embarrassing. So now, instead of investing in a control panel for a dishwasher that doesn't even clean well, I'm going to buy a new one - and not a Kitchen aid! Never again will I buy Kitchenaid. I'm so disappointed.
Date published: 2018-01-26
Rated 2 out of 5
by
ctm1
from
Poor Quality Plastics
This is no longer available for purchase. Purchased 4/2012 at a decent price and expected it to last more than 5.5 years. Upper rack adjusters / wheels have failed. Whirlpool has redesigned a replacement kit for $30-$50. Now the pocket handle plastic tabs are broken another $50, and the Plastic control panel tabs are broken. You have to buy the whole assembly with the control panel $150 or more. We bought all matching appliances and trying to replace with a better built matching (Black in color) model is proving to be very difficult due to the new designs and new handles out there that don't match the other appliances..
Date published: 2018-01-08
Rated 1 out of 5
by
WVPA81
from
Stay away!
After 4 years of owning this we are throwing it out. The main control panel has failed twice and the top rack brackets have failed 4 times! KitchenAid failed on this one and it seems others have had the same problems I have experienced. It was quiet, but I don't care how quiet it is if I am constantly fixing it!
Date published: 2017-12-14
Rated 1 out of 5
by
Wheels
from
Nothing but a paperweight
I bought this dishwasher in 2012 because it was a Kitchenaid and that meant quality to me. In the past two years I've had to replace the control board twice and it has now failed a third time. This is nothing more than a paperweight. Even when it worked there were items that needed to be re-washed. It was quiet, but that was the only saving grace for it. I'll never buy another Kitchenaid appliance again.
Date published: 2017-09-02
Rated 3 out of 5
by
ridlergirl
from
Cleans well, Dish rack and leaking an issue
We purchased this dishwasher 5 years ago when we remodeled our kitchen. We chose it because it had a recessed handle, had good ratings for cleaning and was quiet. Our kitchen is small and a protruding handle is a big issue. The front controls are convenient but can be easily triggered if you lean against the surface. My real issue is quality construction. One year in it leaked, bad gasket but under warranty so replaced. Third year in, top rack broke. I ordered a part and replaced. Since then we've had another leak and the rack broke a second time. My wood floors are warped and the [art replacement costs are adding up. I've decided to move on which is unfortunate as the machine cleans well and is relatively quiet and was more affordable. Sadly it seems the top rack has been an issue for others as well. I will go for a higher-end model and hope we have better results.
Date published: 2017-06-25
Rated 1 out of 5
by
Dishwashin' Dave
from
Top Rack Breaks, Warranty does not cover
I bought this 3 years ago and the top rack broke. There is a warranty of 2-5 years on the top rack. The warranty department says the piece of the rack that broke does not count as the rack. So I have to have it fixed out of pocket.
Date published: 2017-02-10
Rated 1 out of 5
by
Ken P.
from
Total Lemon
I have owned this dishwasher for 5 years and have spent nearly $500 trying to keep it working. I finally threw in the towel today after the electronics failed for the second time. Stay away from Kithchen Aid.
Date published: 2016-10-27
Rated 1 out of 5
by
JC
from
NOTHING BUT PROBLEMS FROM DAY ONE
Within months of owning this dishwasher, the seal broke. That was the one and only repair the manufacturer covered. Since then, we have had continual problems. Pieces are constantly breaking. We have had to pay out of pocket for at least 5 new parts. DO NOT BUY THIS PRODUCT.
Date published: 2016-06-26
Rated 4 out of 5
by
John, a homeowner
from
Top Rack issue finally addressed
We bought this dishwasher in 2011. It does the job. However, like many others according to the reviews, we had the wheels come off the top rack guides. While the rack is covered in the warranty the rollers are not. They last about two years with light use (two of us w 1/day wash). Worse; the little plastic spokes on the wheel guides break off. One got into the motor in the bottom of the unit burning it out: $173.62 parts and 178.13 labor plus tax. This current repair for the rack wheels comes with a total new design with a steel frame. Cost 43.38 with shipping. By rights this should have been a factory recall/repair several years ago. But better late than never. Also note: I consider myself mechanically inclined and this install gave me a moment or two. I'd guess a sig. portion of folks would have difficulty w/o some assistance. They do provide directions - but even so not very clear on several steps. I would only recommend this to a friend if the rack up-grade was completed. If not I'd recommend a preemptive strike and replace this top rack wheels before more severe damage is done. This was clearly a design flaw. These do happen and it should have been covered/repaired by the factory.
Date published: 2016-06-07