24-inch 5-Cycle/7-Option Dishwasher, Architect® Series II
Ratings
The M Series™ dishwasher performance package offers the innovative Steam Option which saves up to 2,400 gallons of water over the life of the dishwasher*. The fully integrated console hides the controls, creating a clean look in your kitchen.
* Based upon an average of 4 loads per week, over 12 years average life of dishwasher.
Below are only the articles for your model.
Search within results:
Parts
To buy replacement parts for your appliance, > See parts.
Accessories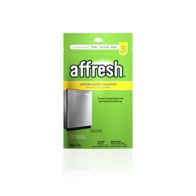 Part # W10282479
Power away-the right way. Affresh® Dishwasher Cleaner is specially formulated to help remove limescale and mineral build-up that can be unsightly and could affect your dishwasher's performance1. Each tablet is designed to clean inside your machine while your detergent cleans your dishes2.
MSRP: $5.99
Steam Option provides great cleaning power and saves water, qualifying this dishwasher for a CEE Tier 2 rebate in select states
Steam Option provides great cleaning power and saves water, qualifying this dishwasher for a CEE Tier 2 rebate in select states
4-blade food disposer eliminates the need for pre-rinsing by grinding down food particles so they can be washed away
4-blade food disposer eliminates the need for pre-rinsing by grinding down food particles so they can be washed away
ProScrub® Option uses 36 powerful spray jets in the back of the dishwasher to deliver targeted cleaning for stubborn messes
ProScrub® Option uses 36 powerful spray jets in the back of the dishwasher to deliver targeted cleaning for stubborn messes
Additional Features
The Innovative culinary tool rack provides a dedicated space for cleaning your favorite culinary tools
The Innovative culinary tool rack provides a dedicated space for cleaning your favorite culinary tools
Four stainless steel wash arms spray water to ten precisely angled locations to clean dishes 25% better than the competition* * among highest MSRP models of leading premium brands
Four stainless steel wash arms spray water to ten precisely angled locations to clean dishes 25% better than the competition* * among highest MSRP models of leading premium brands
Whisper Quiet® Plus Sound Insulation System (50 dBA*) quietly handles your dirtiest dishes - *Per IEC standards, Normal cycle
Whisper Quiet® Plus Sound Insulation System (50 dBA*) quietly handles your dirtiest dishes - *Per IEC standards, Normal cycle
Optimum wash sensor adjusts the wash cycle to specific water conditions for maximum cleaning efficiency and performance
Optimum wash sensor adjusts the wash cycle to specific water conditions for maximum cleaning efficiency and performance
Configuration and Overview
Number of Place Settings
14
Show More Specifications