Double Drawer Dishwasher
5 Cycles/3 Cycle Options
Architect® Series II
Ratings
Independently-controlled drawers provide the freedom to choose between running a full load or as many small loads as needed. The flexibility of the double-drawer design also makes it possible to run different cycles in each drawer independently or at the same time.
Below are only the articles for your model.
Search within results:
Parts
To buy replacement parts for your appliance, > See parts.
Accessories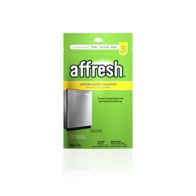 Part # W10282479
Power away-the right way. Affresh® Dishwasher Cleaner is specially formulated to help remove limescale and mineral build-up that can be unsightly and could affect your dishwasher's performance1. Each tablet is designed to clean inside your machine while your detergent cleans your dishes2.
MSRP: $5.99
ProWash™ Bar provides additional spray during the wash cycle to ensure dishes get clean
ProWash™ Bar provides additional spray during the wash cycle to ensure dishes get clean
Hard food disposer grinds down food particles, eliminating the need for prerinsing and cleaning the bottom of the dishwasher
Hard food disposer grinds down food particles, eliminating the need for prerinsing and cleaning the bottom of the dishwasher
Whisper Quiet® Sound Insulation System (57 dBA*) quietly handles your dirtiest dishes
*- Per IEC standards, Normal cycle
Whisper Quiet® Sound Insulation System (57 dBA*) quietly handles your dirtiest dishes
*- Per IEC standards, Normal cycle
Additional Features
Hi-Temp Scrub option increases the water temperature during select cycles to help remove tough, baked-on foods
Hi-Temp Scrub option increases the water temperature during select cycles to help remove tough, baked-on foods
4 Hour Delay option provides the flexibility to run the dishwasher at a later time or during off-peak hours
4 Hour Delay option provides the flexibility to run the dishwasher at a later time or during off-peak hours
Architect® Series II styling features intuitive controls, easy-to-clean surfaces, and robust, easy-to-grip handles
Endorsed by STAR-K KOSHER CERTIFICATION for storage of dishes on the Sabbath and holidays
Endorsed by STAR-K KOSHER CERTIFICATION for storage of dishes on the Sabbath and holidays