24-Inch 5-Cycle/6-Option Dishwasher, Architect® Series II
Ratings
24-Inch 5-Cycle/6-Option Dishwasher, Architect Series II is rated out of 5 by 142.
This high performance dishwasher has an energy-efficient, filter-based wash system that helps make it the industry's best performing dishwasher brand1. And features like the ProWash™ Cycle and ProScrub® Option virtually remove the guesswork from getting a variety of dishes clean.
guides
Installation Guide
Instructions for unpacking and installing your appliance, including electrical requirements and necessary tools.
Energy Guide
Information about the efficiency of your appliance, including energy consumption and annual costs to operate.
Warranty Information
A complete description of your warranty coverage, and contact information for service and support.
Use & Care Guide
Comprehensive information about your new appliance - from getting started to cleaning and maintenance.
Dimension Guide
Detailed dimensions of your new appliance with space requirements for the area surrounding it.
In order to read a PDF file, you must have Adobe Acrobat reader installed on your computer. You can download the latest version at the Adobe website.
Show More Guides
Below are only the articles for your model.
Search within results:
Parts
To buy replacement parts for your appliance, > See parts.
Accessories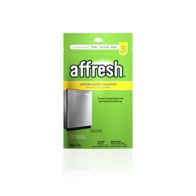 Part # W10282479
Power away-the right way. Affresh® Dishwasher Cleaner is specially formulated to help remove limescale and mineral build-up that can be unsightly and could affect your dishwasher's performance1. Each tablet is designed to clean inside your machine while your detergent cleans your dishes2.
MSRP: $5.99
ProScrub® Option
Uses 40 targeted spray jets at the back of the dishwasher to help eliminate soaking or pre-scrubbing.
ProWash™ Cycle
Determines the ideal cycle for washing dishes based on soil level and then makes real-time adjustments to achieve the best cleaning performance
2 Fold-Down Cup Shelves with Integrated Stemware Holders
Provides extra room in the upper rack to hold additional cups, wine glasses, or long items such as utensils and spatulas.
Additional Features
Heat Dry Option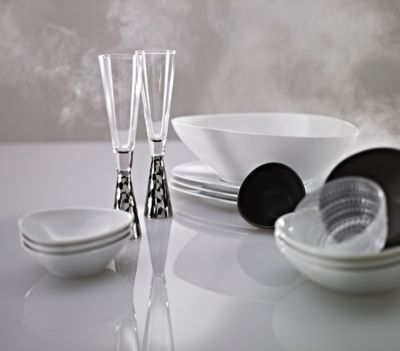 Delivers the best drying2 by activating a recessed heating element at the end of the cycle.
Upper Rack with SatinGlide® Max System and Premium Adjusters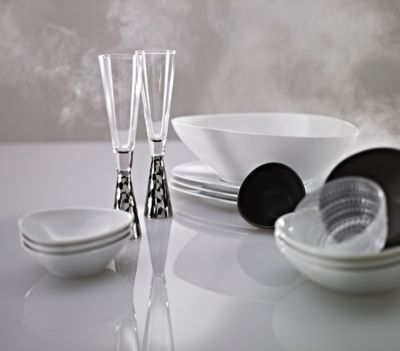 Creates versatile loading options to help optimize performance. Premium adjusters make it easy to raise or lower the upper rack depending on the items being loaded, and the SatinGlide® Max System uses premium rails that provide increased stability that allows the rack to move smoothly, even under the weight of heavy items.
4 Fold-Down Rows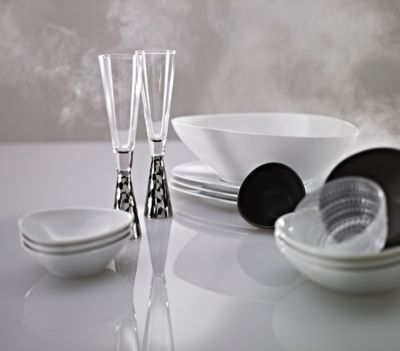 Both the upper and lower racks have rows that can be laid flat to enhance cleaning performance by keeping them out of the way and allowing water to clean inside deep or wide dishes.
Panel-Ready Design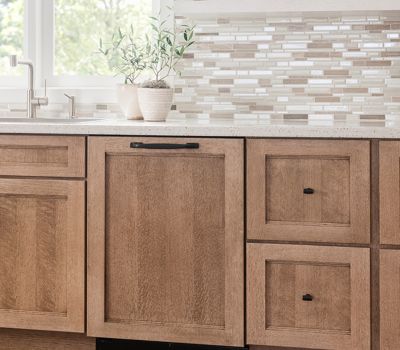 allows you to match your dishwasher to your kitchen cabinets for a high-end look, seamless look. A custom front panel and handle (not included) can be affixed to the dishwasher.
15 Place Setting Capacity
Is your assurance that all the plates, glasses, and serving trays you use for entertaining will fit and get exceptionally clean and dry.
ENERGY STAR® Qualified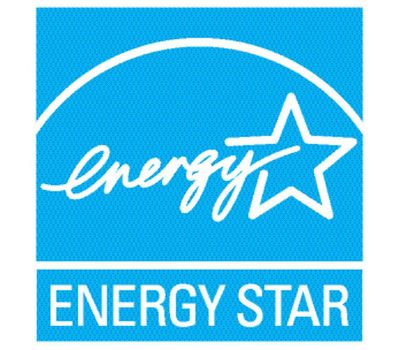 These KitchenAid® dishwashers are designed to use less energy, help save money on utility bills, and help conserve our natural resources.
Configuration and Overview
Energy Star® Qualified
ENERGY STAR® Qualified
Cycle Selections
1-Hour Wash, Heavy, Light/China, Normal, ProWash™
Option Selections
4 Hour Delay, Control Lock, Heated Dry, Hi Temp Scrub, ProScrub®, Sani Rinse®, Zonal Wash
Water Filtration System
Removable Filter
Extras
2-Cup Shelves with Integrated Stemware, 4-Light Item Clips
Adjustable Upper Rack
2 Position Removable
Number of Place Settings
15
Dimensions
Depth With Door Open 90 Degree
49 1/2
Show More Specifications
Rated 1 out of 5
by
Steve in Utah
from
Expensive Repairs Required
My wife and I purchased the Kitchenaid KUDE48FXSS dishwasher in May 2013. We have no children or other residents, so its just the two of us and usually just dinner dishes to wash, so we use the dishwasher 4 or 5 times a week. We have experienced major breakdowns with this machine. In three and half years, our repair costs for it are around $675 - over half of the purchase price. It started leaking water from underneath after about a year, which required replacing the pump and motor. We had to replace the wheels on the lower rack and the rails on the upper rack, plus other parts. The top rack rails literally came apart in such manner that the rack fell out with cups in it upon opening the drawer. The dishwasher has to be removed from under the counter to replace the rails. One need not have an engineering degree to determine that the problems are related to poor quality components, especially the plastic parts on the drawers that break down quickly. Our repair person said the drawer rails are a common problem with Whirlpool/Kitchen Aid dishwashers. The rails cannot be repaired and must be replaced because of the design and construction. Just a very cheaply made machine overall.
Date published: 2017-01-19
Rated 2 out of 5
by
Capecodroadrunner
from
It always stinks
It does a good job but for some reason it always stinks, building another house looking at bosch instead
Date published: 2016-10-23
Rated 1 out of 5
by
Normand
from
Leaking
after only 3 years of very light used. Drain pump started to make very loud humming noise. Nothing was stuck in pump. Had to replace Drain pump motor $90. It also leak from the diverter Motor shaft. I would not recommand that dishwasher to anybody.
Date published: 2015-12-13
Rated 3 out of 5
by
B
from
Rack Rail Assemblies Keep Failing
We bought this in late 2013. Earlier this year, the right upper rail assembly (the part that holds the rack into the dishwasher) starting spewing out metal ball bearings. It seems the plastic piece that holds them in place was disintegrating (see photo, this shouldn't be visible). We had the repair company replace it. Last week, the same thing happened on the other side. When I called KitchenAid and the extended warranty company (tried both), I was told this is considered a "consumable" part and I could fix it myself. Sure, if I am good at pulling out and reinstalling my built-in dishwasher... This is a big hassle as it cannot be easily fixed. Required an expensive service call. Our fear is that this will happen repeatedly.
Date published: 2015-09-25
Rated 1 out of 5
by
Randy
from
Dissapointed in KitchenAid
I purchased the Kitchen Aid model KUDE48FXWHO. I can honestly say it has been the WORST appliance purchase in my history. Not only that but I have called Customer Service and talked with over 7 people in the last 2 weeks "on hold roughly 30 minutes each call" and not 1 customer service member followed up for me. So disapointed in Kitchen-aid and how they DO NOT stand behind their product! frown emoticon
Date published: 2015-09-02
Rated 5 out of 5
by
homemaker
from
So Quiet!
I hadn't bought a new dishwasher in 15 years and am so impressed with the quietness, new features and sleek look of my new KitchenAid Architect Series II.
Date published: 2015-08-03
Rated 5 out of 5
by
Basit
from
Very Quiet, Energy Efficient, Ease of Use
During first wash , I was unable to hear any sound from the dishwasher and I thought it is not even operational but when I went really close to the dishwasher I hear some sounds :-). It is very easy to operate. Even without the prewash detergent, I am always getting clean dishes in every run. The rinse agent is also used by this washer efficiently.
Date published: 2015-03-25
Rated 4 out of 5
by
Pirannah
from
It's so quiet!
Sometimes I go to open it and forget it's running! So quiet!! With right detergent cleans well too!
Date published: 2015-01-09
Rated 3 out of 5
by
Ole timer
from
Shhhhh, so quiet!
We've now had our new appliances for just over a year and I'm happy to say the dishwasher makes less noise than the ice dispenser on the fridge! Water saving models are not like older machines but they are quiet.
Date published: 2015-01-04
Rated 5 out of 5
by
Completely silent
from
Outstanding!
This quiet and completely reliable appliance is one of the best purchases I've made this year!
Date published: 2015-01-03