21.7 cu. ft. 32 3/4" Width
Ratings
This side-by-side KitchenAid® refrigerator features our exclusive FreshChill™ Temperature Management System to ensure your ingredients stay their freshest, whether they are in the freezer or the refrigerator.
guides
Energy Guide
Information about the efficiency of your appliance, including energy consumption and annual costs to operate.
Warranty Information
A complete description of your warranty coverage, and contact information for service and support.
In order to read a PDF file, you must have Adobe Acrobat reader installed on your computer. You can download the latest version at the Adobe website.
Below are only the articles for your model.
Search within results:
Parts
To buy replacement parts for your appliance, > See parts.
Accessories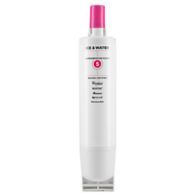 Part # EDR5RXD1
Now, you and your family can enjoy the enriching benefits of cleaner, freshly filtered ice & water. Not just in beverages, but for preparing meals, too. Our advanced generation of ice & water refrigerator filters from EveryDrop™ Filters are certified to reduce more contaminants — with Triple Filtration™ Technology. Filter 5 reduces 16 contaminants, so you can feel reassured that you and your family are getting the most out of your water. Remember to replace your refrigerator filter every 6 months to maximize contaminant reduction. (Replaces 4396508)
Read More
MSRP: $49.99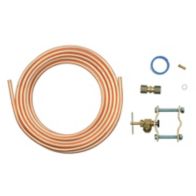 Part # 8003RP
This kit includes everything you need for easy installation. It fits most refrigerators and provides water to ice makers, ice and water dispensers, freestanding ice makers, humidifiers, and evaporator coolers. Packaging includes a 15 ft. Copper Water Supply Line, 1 Saddle Valve and Coupling Union, and Teflon® Tape
MSRP: $26.99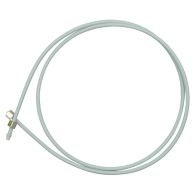 Part # 8212547RP
Refrigerator Water Supply Kit includes everything needed for easy installation and fits most refrigerators. Refrigerator Water Supply Kit provides water to ice makers, ice and water dispensers, freestanding ice makers, humidifiers, and evaporator coolers. Refrigerator Water Supply Kit contains one 5' PEX tubing and fittings.
Read More
MSRP: $8.99
Accessories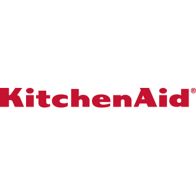 Part # 4378484
Keep eggs secure in a dedicated Egg Bin, which can hold and protect up to one dozen eggs. This convenient storage container fits on the refrigerator shelf. Made of hard plastic that includes a lid which provides a flat surface to support other items.
MSRP: $16.49
ENERGY STAR® Qualified
KitchenAid® HIGH PERFORMANCE COUPLED WITH HIGH EFFICIENCY!
Energy efficiency is not only a consumer demand, it's the law. Beginning July 1, 2001, all manufactured refrigerators must be, on average, 30% more energy efficient than the standards established in 1993. KitchenAid® side-by-side and top mount refrigerators easily meet these new guidelines with more highly-efficient compressors and condensers. Select models offer innovative, energy-saving initiatives to reduce energy consumption an additional 15%, on average, to meet 2004 ENERGY STAR® qualifications.
As an ENERGY STAR® partner, KitchenAid has determined that ENERGY STAR® labeled models meet the ENERGY STAR® guidelines for energy efficiency.

ENERGY STAR® is a U.S. registered mark.
AquaSense™ In-Door-Ice® Dispensing System
Independent research told us that the lack of freezer space was the #1 dislike of consumers. KitchenAid listened to our consumers by providing this system which moves the ice pitcher from the cabinet to the door, creating 19% more usable freezer space in 25 cu. ft. refrigerators and 24% more in 22 cu. ft. refrigerators. The AquaSense™ In-Door-Ice® Dispensing System is an ideal companion to our AquaSense™ Ice & Water Filtration System - and just as practical. The conveniently positioned ice maker makes it easy to access a fresh supply of ice when refilling ice buckets and blenders.
AquaSense™ Water Filtration System
This system includes a filter that reduces impurities from tap water. The filter is located conveniently on the base grille so it is easy to change and does not take away usable refrigerator space.
Additional Features
FreshChill™ Temperature Management System
KitchenAid® FreshChill™ Temperature Management System operates with a single thermostat located in the refrigerator. The thermostat signals the compressor to turn on if the refrigerator becomes too warm. The evaporator fan circulates the air throughout the freezer and refrigerator. The refrigerator's cold air is regulated by adjusting the mechanical baffle which operates in conjunction with the Up-Front Temperature controls. Manufacturer's exclusive 100% Foam-In-Place Insulation keeps the cold air locked in and Galvanized Steel Back and Bottom provide structural integrity.
Foam-in-Place Insulation

Sealing the doors and cabinet with foam-in-place insulation adds strength and durability to the refrigerator and freezer doors.
SpillClean™ Adjustable Slide-Out Glass Shelves
SpillClean™ Adjustable Slide-Out Glass Shelves
FreshSeal™ Humidity-Controlled Crispers

KitchenAid® FreshSeal™ humidity-controlled crispers provide more flexible storage and preservation for your fruits and vegetables than ever before. The crispers are clear for easy viewing and the seal at the front of the crisper locks in the humidity that is needed to keep leafy vegetables crisp and fresh. KitchenAid® crispers are sealed on all four sides with gaskets to prevent colder air from escaping. The seal provides over 80% humidity retention, optimizing storage of fruits and leafy vegetables. Controls are easy to read and can be quickly adjusted to set the desired crisper temperature. Air flows in through the vents located along the front of the crisper. The placement of the vents prevent any spills in the refrigerator from leaking into the crisper when they are open.
FreshChill™ Temperature-Controlled Convertible Vegetable/Meat Locker

The major benefit of the FreshChill™ Meat Locker is how it lets you properly store expensive prepared meat in a compartment that is colder than the rest of the refrigerator to help preserve freshness. The FreshChill™ temperature-controlled meat locker maintains a temperature range of 28° F. - 32° F. inside the meat locker without affecting the rest of the refrigerator. Top-to-bottom See Through FreshSeal™ Crisper and FreshChill™ Meat Locker are engineered for freshness. The humidity-controlled crisper is sealed with gaskets on all four sides and the meat locker is temp-controlled. For added convenience, the meat locker converts to a crisper.
FreshSeal™ Dairy Locker

The FreshSeal™ Dairy Locker System is transparent for easy viewing and slides up smoothly for loading and unloading. A gasket along the front of the cover prevents air from entering and seals in freshness. Many KitchenAid® Refrigerators includes a high quality, glass butter dish for convenience.
Configuration and Overview
Refrigerator Type
Side-by-Side
Dimensions
Depth With Door Open 90 Degree
49 7/8
Show More Specifications