Classic Forged 3.5-Inch Brushed Stainless Paring Knife
Classic Forged 3.5-Inch Brushed Stainless Paring Knife is rated out of 5 by 6.
For peeling, paring and slicing fruits and vegetables, as well as detailed cutting. Lifetime limited warranty.
Stainless Steel - KKFSS3PRST
Features
German Stainless Steel
Our Chef, Slicer, Utility, Santoku, and Paring cutlery are made of high-grade, high carbon German 1.4028 Stainless Steel, giving them an exceptional and enduring razor sharp edge with long life durability.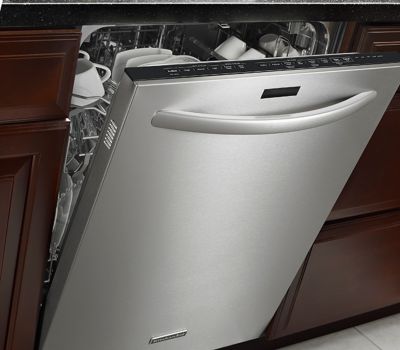 Dishwasher Safe
Our cutlery is tested to withstand the toughest dishwasher cycles. If you are looking for the longest lasting appearance, hand washing is recommended.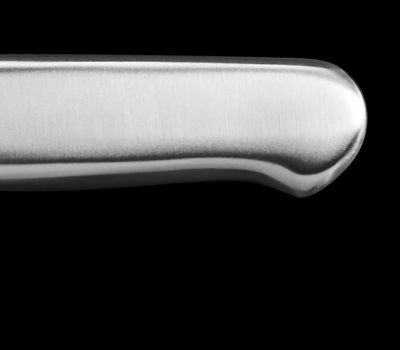 Brushed Stainless Handle
Ergonomically engineered with full tang and bolster the handle and blade are forged together forming one piece for long life durability, comfort and hand control.
Specifications
Features
Knife Construction
Forged
Handle Construction
Brushed Stainless Steel
Show More Specifications
Reviews
Rated 4 out of 5
by
SwissMiss
from
I love this knife & would purchase again
The knife was hard to get out of the packaging. Once that hurdle was over the knife handled beautifully. Good fit & easy to use.
Date published: 2016-04-26
Rated 4 out of 5
by
kathy
from
Good knife
I loved the size, it was easy to handle and felt sturdy in my hand and very sharp
Date published: 2016-04-07
Rated 5 out of 5
by
Amanda
from
Truly Great Knife!
I received this paring knife to review, but my opinions are my own. I really like the look and feel of the knife - beautiful stainless steel blade and handle, well balanced, and somewhat lighter than expected. It performs well, cutting and peeling easily. My only complaint is that the handle is thinner than my other paring knives, but that is easy enough to get accustomed to with use.
Date published: 2016-03-07
Rated 5 out of 5
by
Kathy
from
I would recommend this knife.
Cutting up veggies is very easy.
Date published: 2016-02-29
Rated 5 out of 5
by
Aimsey
from
Would buy!!
I loved using these knives! I used all three pretty much every time I cooked, whether chopping up lettuce for a salad, slicing up tomatoes, or cutting up chicken breasts or pork. I would buy these for my mother and sister (who also love to cook). They look nice, much nicer than the knives that came in my knife block set. I didn't have anything that I wish I could change about them. They're great!
Date published: 2016-02-27
Rated 5 out of 5
by
BigAl46
from
Classic clean look!
Firstly as far as I can tell there aren't any bad things to say about this knife, It's clean classic look and superb feel in the hand make it so easy to use. It is really comfortable and has a nice balance and is my go to paring knife ahead of any others. In the past I have only purchased relatively cheap paring knives but this one will see all the others off. I really can't say enough about this knife it is just so good!
Date published: 2016-02-27
Demos & Guides
guides
Use & Care Guide
Comprehensive information about your new appliance - from getting started to cleaning and maintenance.