9-Speed Hand Mixer
9-Speed Hand Mixer is rated out of 5 by 143.
The 9-Speed Hand Mixer, with Exclusive Accessory Pack, offers endless opportunities in one hand-held countertop appliance. This Exclusive Accessory Pack includes 2 Stainless Steel Turbo Beater™ Accessories, Stainless Steel Pro Whisk, 2 Stainless Steel Dough Hooks, Blending Rod and a Storage Bag to neatly protect and organize everything. The perfect go-to small appliance for mixing, kneading, whipping, blending and so much more.
Contour Silver - KHM929CU
Features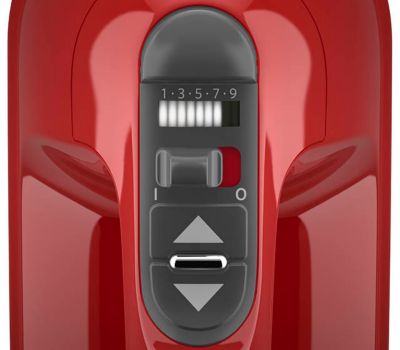 9 Speeds
Combine ingredients at speed one for slowly stirring in chunky ingredients, speed six for mixing bread batter and creaming butter and sugar, then speed nine for whipping meringue.
Soft Start™ Feature
Brings the beaters up to the selected speed gradually to help prevent ingredients from splattering.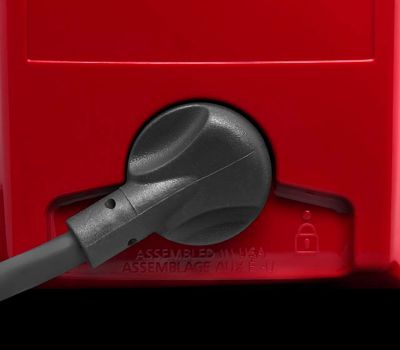 Lockable Swivel Cord
Lock the cord into either the left or right side of the mixer so you can approach ingredients from any angle. The round cord is easy to wipe clean.

Soft Grip Handle
Provides comfort while mixing.
Beater Ejector Button
Easily and quickly remove any accessory from the hand mixer with the single-handed press of a button.

Stainless Steel Turbo Beater™Accessories
The Stainless Steel Turbo Beater™ II Accessories are perfect for mixing your favorite cookie dough or mashed potatoes.
Reviews
Rated 5 out of 5
by
mrsb08
from
Easy Peasy
Got it as a gift from my husband. Have been wanting a mixer and want just the hand mixer for now. Very easy to use and goes on smoothly. Even my 9yr. old daughter loves using it. Would recommend for small baking jobs :)
Date published: 2018-03-20
Rated 5 out of 5
by
Angel
from
Excellent Hand Mixer
I received this Kitchen Aid Hand Mixer as a gift and I love it! So easy to operate, light to hold, works great!
Date published: 2017-06-21
Rated 5 out of 5
by
Ali
from
So Quiet!
I was surprised by how quiet it is compared to my old one. I used the whisk attachment to whip cream and it worked awesome!
Date published: 2017-05-15
Rated 5 out of 5
by
PatriciaN
from
Love new mixer
Bought this to replace a 7 speed hand mixer whose beaters would not stay in - have to say we are very happy with the new mixer - it is quiet and very easy to turn on & off!
Date published: 2017-03-18
Rated 5 out of 5
by
na
from
excellent handling and variable speed selection
Very easy to use and handle. Controls and weight excellent. Like the ability to easily change out beaters to whisk.
Date published: 2017-03-16
Rated 5 out of 5
by
breeze
from
Best mixer
I needed a mixer that would mix slow and quiet. I was so excited to find one. When I first used it I was not convinved it would be as It was advertised. To my surprise it was everything I wanted in a handheld mixer. It is actually fun to use it.
Date published: 2017-02-07
Rated 5 out of 5
by
Nana
from
I used my hand mixer yesterday for the first time. Love it.
I received it as a Christmas gift. Hated my old mixer because it started out too fast - had no control over it. Love my new mixer.
Date published: 2017-01-25
Rated 5 out of 5
by
Birddog
from
Handy Mixer
The 9 speed provide for many different needs in mixing from delicate to brute force.
Date published: 2017-01-15
Rated 5 out of 5
by
Kathy
from
Great product
I am happy with the product and all of the attachment tools. I am a right handed, but because of the slick and light design do not have any problem to switch and work with both hands.
Date published: 2016-12-20
Rated 3 out of 5
by
Southern Mom
from
Nice but some features I do not like
Bought this thinking it was the one I had used at a friends house but was not and dislike some of the features.
Date published: 2016-11-29