11-Cup Food Processor with ExactSlice™ System
11-Cup Food Processor with ExactSlice System is rated out of 5 by 31.
Slice, shred, knead, chop and more quickly and easily. This 11-Cup Food Processor with ExactSlice™ system, slices large amounts of fresh fruits and vegetables from thick to thin with one slide of the lever.
Contour Silver - KFP1133CU
Features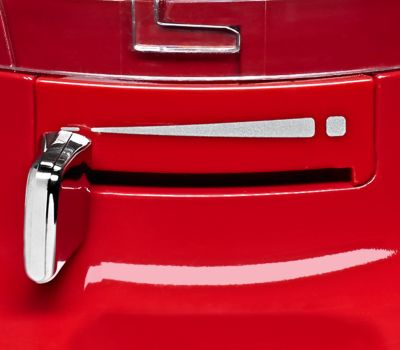 ExactSlice™ System
Features optimized speeds, and an externally adjustable lever that allows you to go from thin to thick with one slide of the external lever.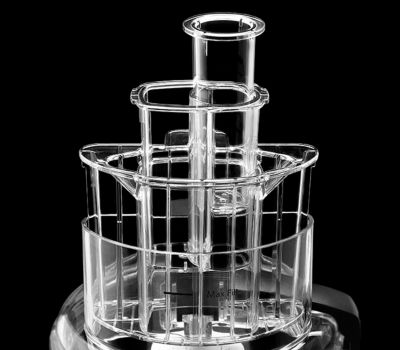 3-in-1 Wide Mouth Feed Tube
Accommodates large items, such as tomatoes, cucumbers and potatoes with very little prep work.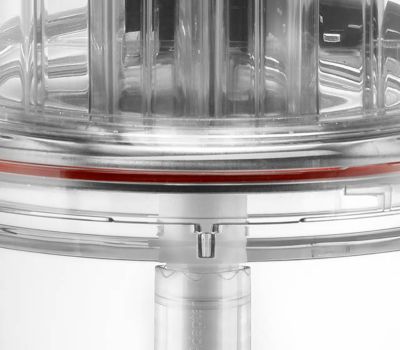 UltraTight™ Seal
Features a specially designed locking system with leak-resistant ring that allows you to fill the work bowl to capacity with ingredients.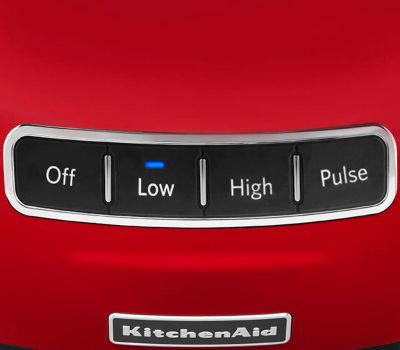 High, Low & Pulse
To precisely and properly handle soft or hard ingredients, with the touch of a button.

Model KFP1133 includes
(1) 11-Cup Work Bowl, (1) 3-Cup Work Bowl with Multipurpose Blade, (1) Adjustable Slicing Disc, (1) Reversible Shredding Disc, (1) Multipurpose Blade, (1) Dough Blade, (1) Storage Case
Specifications
Features
Feed Tube Type
Wide Mouth
Base Material
Polycarbonate
Includes
Accessories
3 Cup Mini Bowl w/ Mini Blade, Dough Blade, External Adjustable Slicing Disc, Mulitpurpose Blade, Reversible Shredding Disc, Storage Case
General
Power Cord Length (ft.)
3.0
Show More Specifications
Reviews
Rated 1 out of 5
by
Graciemae
from
Poor quality attachments
My husband bought me mine about 3 years ago. I used it at least a 2-3 times a week. Didn't put any extra stain on it. Mainly made apple butter and pecan butter with it. Used it to shred cheese and potatoes. And used it to slice cabbage and japopenos. I'm sure I used it for other things but those are my main reasons for using every week. After about a year of using it the multipurpose blade broke. Then shortly after the drive adapter started to warp. I tried using it for a little bit longer but it's to the point now that it's starting to mess up the rest of my processor. The motor is great, but the attachments are lacking in quality. I LOVED my food processor it made life easy and I was always showing anyone and everyone how amazing it is. But now I don't know what to tell them. I myself am contemplating if I should buy new parts (which will probably break again) or if I should just try a different brand. I hate to go to someone else with my business because I love KitchenAid so much. But I tried contacting the warranty team and they never got back with me, that was like a year or two ago. I always wanted KitchenAid appliances because the saying was they would outlast your grandkids. But now I'm not so sure that they have lived up these standards. I'm disappointed that it didn't last over a year.
Date published: 2018-01-14
Rated 5 out of 5
by
MkkGah
from
Simplicity
Bought this a month ago for my birthday. Thought it would supplement my little kitchen aid mixer. Still want a stand alone kitchen aid mixer.
Date published: 2017-12-29
Rated 4 out of 5
by
Lpreciado
from
No dice kit for this processor
I've had this processor for a year now & still no dicing kit/disc for it, otherwise, it would be perfect & I would have given it 5 stars.
Date published: 2017-12-24
Rated 5 out of 5
by
sumi
from
As expected and works for what I wanted to use
Works well and saves lot of time for us specially to make dough!
Date published: 2017-12-21
Rated 4 out of 5
by
bunnytails1
from
Putting utensils togeather to use.
I got this food processor last Christmas as a gift. It does what I want it to do. But reading the book on how to put what stems go together to work with what attachment. And I wish that the holes that grates was a little bit bigger than what the big grater is on the disks. But other than that it works good.
Date published: 2017-11-11
Rated 2 out of 5
by
Anonymous
from
Not for raw vegan cooking!!
To slow to ground certain seed (Lin seed). A lot of small places to wash. The blade don't lock, so it come up when the food is thick.
Date published: 2017-10-12
Rated 1 out of 5
by
KCBKnitter
from
Don't Buy It
I bought this just over a year ago. I chose KitchenAid because my other KitchenAid appliances are fantastic. This is not. I have used it less than a doz. times and the blade for the main bowl will not stay locked in position. After a few seconds it works it's way up and if there were not a lid, it would completely come off. Cleaning this is also a pain. There are lots of groves and nooks a crannies for stuff to get stuck in. Food even works it's way up inside of the blade shaft. Just not a good design at all. I wish I had looked at reviews before purchasing, but I trusted KitchenAid because of my past experience with them.
Date published: 2017-10-02
Rated 5 out of 5
by
The food snob
from
Love it!
I bought this a month or so ago and I love it! Not sure why I waited so long to buy one.
Date published: 2017-09-15
Rated 5 out of 5
by
kim
from
amazing
Amazing food processor it makes my like so much easier. love it!
Date published: 2017-09-08
Rated 5 out of 5
by
pfflyer
from
A great aid in kitchen
A great aid in kitchen prep! Easy to use and easy to clean.
Date published: 2017-09-07