27 Cu. Ft. Platinum Interior, Standard-Depth French Door Refrigerator, Architect® Series II
Ratings
27 Cu. Ft. Platinum Interior, Standard-Depth French Door Refrigerator, Architect Series II is rated out of 5 by 288.
Experience a fresh design that complements the freshness of your sensitive ingredients. This French door refrigerator features the Preserva® Food Care System. Three distinctive features include an ethylene-absorption cartridge that helps extend the freshness of produce by up to 25%. The Platinum interior design features an industry exclusive - silver, glossy walls.
guides
Energy Guide
Information about the efficiency of your appliance, including energy consumption and annual costs to operate.
Dimension Guide
Detailed dimensions of your new appliance with space requirements for the area surrounding it.
Warranty Information
A complete description of your warranty coverage, and contact information for service and support.
Use & Care Guide
Comprehensive information about your new appliance - from getting started to cleaning and maintenance.
In order to read a PDF file, you must have Adobe Acrobat reader installed on your computer. You can download the latest version at the Adobe website.
Show More Guides
Below are only the articles for your model.
Search within results:
Parts
To buy replacement parts for your appliance, > See parts.
Accessories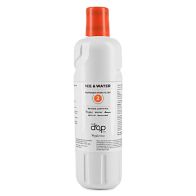 Part # EDR2RXD1
Now, you and your family can enjoy the enriching benefits of cleaner, freshly filtered ice & water. Not just in beverages, but for preparing meals, too. Our advanced generation of ice & water refrigerator filters from EveryDrop™ Filters are certified to reduce the most contaminants — with Triple Filtration™ Technology. Filter 2 reduces 24 contaminants, so you can feel reassured that you and your family are getting the most out of your water. Remember to replace your refrigerator filter every 6 months to maximize contaminant reduction. (Replaces W10413645A)
Read More
MSRP: $49.99
Accessories
Part # P1KL6S1
Use in any refrigerator crisper to help keep produce fresh for days longer. The filter absorbs excess ethylene gas that causes some produce to over-ripen quickly. Attach inside the crisper of any refrigerator. Replace filters every 6 months for optimal freshness. Status indicator is included.
MSRP: $12.99
Preserva® Food Care System
Two independent cooling systems provide a dedicated refrigeration unit to help keep food fresh longer, and a separate system for frozen food. The FreshFlow™ Air Filter helps minimize odors while the FreshFlow™ Produce Preserver helps delay over-ripening.
Platinum Interior Design
provides a premium look with silver glossy walls that complement the metallic accents found inside the refrigerator.
3-Tier Freezer Drawer with Storage Divider
Allows you to organize frozen items on three levels, making them easier to access, and includes a storage divider in the lower basket to help keep smaller items organized.
Additional Features
Electronic Temperature-Controlled Pantry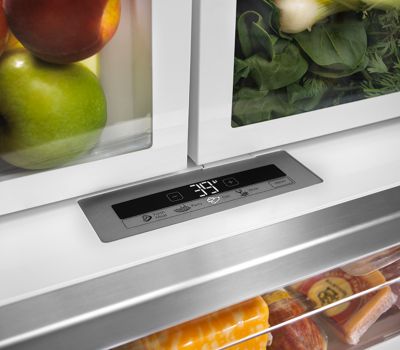 Optimizes freshness for specialized items by providing precise settings for meats, deli items, party platters, and wine.
Light Touch Controls
Provides easy operation by providing touch-pad controls for all refrigerator functions.
ClearVue™ LED Theater Lighting
Gradually increase to full intensity, similar to theater lighting, making it easy to find items inside the refrigerator and freezer, even the crisper.
SatinGlide® Crispers and Pantry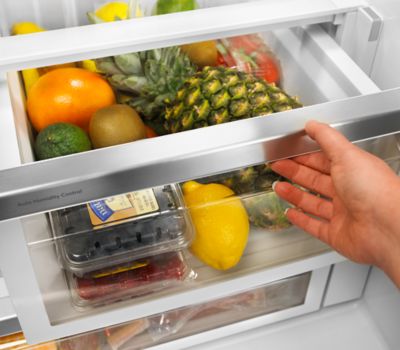 Enable the crisper and pantry drawers to open and close with exceptional smoothness.The glides allow effortless movement, even when a drawer is fully loaded with melons or squash.
Metal Wine Rack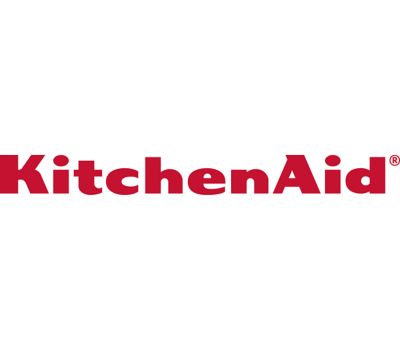 provides a durable storage solution for up to four bottles of wine or 2-liter containers and can be removed for additional storage flexibility.
Star-K Certified
STAR-K KOSHER CERTIFICATION for use on the Jewish Sabbath and other religious holidays.
Configuration and Overview
Refrigerator Type
French Door
Refrigerator Capacity
19.03
Energy Star® Qualified
No
Dimensions
Height To Top Of Cabinet
68 5/8
Depth With Door Open 90 Degree
48
Depth Excluding Doors
28 15/16
Depth Closed Excluding Handles
33 3/16
Width of Cabinet Only
35 11/16
Width with Doors Closed
35 13/16
Capacity
Refrigerator Capacity
19.03
Features
Number of Interior Shelves
5
Spill-Proof Glass Shelves
1 Fixed Full Width, 4 Adjustable Half Width
Humidity-Controlled Drawers
2 Half-Width
Temperature-Controlled Drawers
1 Full Width
Non Climate-Control Drawers
No
Door Bins
3 Adjustable Full-Width, 3 Adjustable Gallon
Freezer Features
Freezer Drawer-Basket
1 Full Width Lower Plastic, 1 Full Width Middle Plastic, 1 Full Width Upper Plastic
Filtration and Dispensing
Dispenser Type
Exterior Ice and Water
Dispenser Options
Control/Child Lock, Filtered Water, Measured/Metered Fill
Ice Maker
Factory Installed
Show More Specifications
Rated 1 out of 5
by
JLSG
from
Nothing but problems
We bought all new appliances for our kitchen remodel. All out appliance exceed expectations with the only, horrible appliance being the Kitchenaid refrigerator (model #kfiv29pcms}. We developed ice build up behind the crisper drawers, forcing the draws to not close all the way. Fortunately, we purchased the extended warranty. Purchased 5/14 - first call for repair 8/3/2016. Many call outs, not being able to find a repair company and just not fixing it. Finally fixed on 11/1/16. On 11/5/16, 4 days later the ice came back. Repaired correctly, after several attempts on 12/23/16. On 3/12/18 the power went out in the unit. We unplugged it and plugged it back in. The power came on, but the control panel was dark. New control panel installed on 3/27/18. 3/3018 the freezer stopped making ice and ice cream started to melt. Technician came out and said he needed to order a part. No one ever called back and I called. I was told the repair order was rejected by the warranty company (WarranTech). The warranty company said they were requesting my fridge be replaced. Hallelujah!! Still waiting for Pacific Sales to make a decision. Until then, I'm buying bags of ice, but hopefully not having to take days off anymore.
Date published: 2018-04-20
Rated 4 out of 5
by
Bonedoc1
from
Solid fridge!
Bought this unit three years ago. It is a solid, nicely built fridge. Fruits and veggies seem to last longer in the drawers than with our previous Other Brand one. The removable ice bin is a nice feature. Only gripes are that the fridge runs loud, especially at night. More than once I thought my kids or intruder were in the kitchen only to find it was just the fridge. Ice cubes tend to fly out at times which is a bonus for my dog who loves to crunch on the wayward cubes as they land. No reliability issues thus far. I would definitely recommend and buy again.
Date published: 2017-10-06
Rated 1 out of 5
by
Angry Office Manager
from
KITCHENAID USERS BEWARE!!!
Purchased two fridges for our office a little over a year ago. used to hold employee lunches as we have commercial fridges in the back for our bulk and office food. Our Dual Evaporators on both fridges went out within weeks of each other! Because we are past our 1-year manufacturer warranty, AND we are in an office KitchenAid refuses to have someone come out and replace this. Two fridges, same model, Serial Numbers just a couple off from each other (from the same batch) and no responsibility for this terrible manufacturing... Filed complaint with KitchenAid "sorry nothing we can do." I can tell you one thing our offices are throughout the country and even internationally if KitchenAid doesn't fix this there is NO way we are purchasing more for our offices. Giving 1 stars on everything, because in the end, it doesn't matter how the design, ease of use is if the product doesn't refrigerate your food.
Date published: 2017-09-20
Rated 1 out of 5
by
Easy-Going
from
I am truly disappointed in this fridge.... :(
We bought this fridge April 2015 and now 2 years and 4 months later, it broke over Labor Day weekend when we were gone! Came home to major stinks as freezer is completely warm. Upper refrigerator is about 50 degrees. I could hear fridge is running but it is not chilling. Since our 1 year warranty is expired and we did not buy extended warranty, I had to call a local service company. They came a day later and I was told that our evaporator is broken. He said that Kitchenaid is aware that the evaporator in this model is faulty and that part is covered by Kitchenaid (thank you very much!) However, the labor is not covered and it will cost us $550 to get it fixed. AND parts (he is replacing our condenser as well just in case) will take 5 days to arrive. So in this day and age, try surviving over a week without a refrigerator! It sucks big time!! We are down to an ice chest in our kitchen now. WARNING: So the fridge might look nice on the outside, but inside, it is just bad. Might I also warn that this model is very noisy when the back fan is on. I mean, VERY NOISY that I have to shut my room door at night or I wouldn't be able to fall asleep (single storey home :(. I read about that before I bought the fridge but at that time I thought, "How bad can that be?". Well its bad. When we have guests over, even they woudl comment that my fridge was loud!! Having said all that, I would not recommend this fridge to anyone!!
Date published: 2017-09-09
Rated 4 out of 5
by
twofus
from
Well, it was rated a 5 until...
Epic fridge.. quiet (other than a few burps during defrost mode), easy on the eyes, easy to clean, ice dispenser is a bit quirky but does a good job, water filter lasted us 2 years with a family of three, plus great freezer space with easy access. I mean, we were getting MORE than we expected until ... It stopped cooling. Nearly 2 years from the date of purchase. No alarm went off as the inside climbed to 47 degrees before I caught it. Unbelievable that a 2015 fridge worth thousands doesn't have enough intelligence to set off an alarm warning that the inside temperature is exceeding a (set?) certain level. So we called the "we come when you call at an enormous cost" appliance repair guy and, sure enough, he was there in minutes. After poking around for ten minutes he unplugged the fridge, waited 20 seconds, and plugged it back in. After a minute or so, BAM! - the compressor came up and ran like a top drawing down the inside temp by 3 degrees over the 10 minutes we talked. He then handed me his bill - $120. OUCH! On the way out the door he said: "Oh, these Kitchenaid units are well known to get stuck in defrost mode. Just unplug it and plug it back in and you'll be fine." Hope this helps someone else.
Date published: 2017-08-08
Rated 3 out of 5
by
Scott
from
spacious, noisy cheap plastic drawers
We have had the refrigerator for 2 years and are happy with the space and overall performance. We had an issue with 2 fans not working after 9 months that were replaced under PB Richards warranty. at 1 year the front of one of the drawers broke off with a charge of $60 to replace it because it isn't under warranty. now the same front came off indicating to me that the drawers are made cheaply as we have never had this issue with any other fridge. I like how it looks and functions but don't like the noise and the plastic drawers.
Date published: 2017-06-27
Rated 4 out of 5
by
Rog
from
The right refrigerator for my family!
I purchased this refrigerator to better organize my busy families kitchen needs. It's energy efficient and had an elegant look inside and out. The shelves and bins are adjustable and the ice maker is built into the ceiling interior to save door space and main shelving space. It's load with features on the display panel and it helps youngest children know how much water goes in a cup to avoid a mess. We simply love the new refrigerator.
Date published: 2017-06-23
Rated 5 out of 5
by
Chaz
from
Very Nice refrigerator
Very spacious refrigerator. Well lit. Just make sure you slide the freezer drawer all the way in. It can ca use an ice build up if not completely closed.
Date published: 2017-05-27
Rated 5 out of 5
by
sabletron
from
Very Fine Refriderator
Purchased this unit in early 2014. It has worked near flawlessly. Our only negittive was a failure to completely close the frezzer drawer. This causes a ice build up on the seal.Make sure drawer is fully closed,no problem. Plenty of room,great lighting.
Date published: 2017-05-20
Rated 2 out of 5
by
Ed
from
Noisy and unreliable
I bought this 4 years ago to replace a 10 year old Frigidaire in working conditions that I gave to my sister. The Frigidaire is still running without any issues. However this unit has given us too many issues, I'm ready to replace it already. It is a very noisy unit, we have had ice buildup and now and now the ice maker is not making ice and the freezer does not freeze in some areas.
Date published: 2017-03-19