24'' 6-Cycle/7-Option Dishwasher, Ultra Handle
Ratings
24'' 6-Cycle/7-Option Dishwasher, Ultra Handle is rated out of 5 by 38.
This is our most highly featured dishwasher with cleaning performance that makes KitchenAid the best performing dishwasher brand1. A third-level utensil rack gives you a versatile loading option for your spatulas, ladles, and extra silverware. And the unique Ultra Handle gives a nod to our heritage and matches the stainless steel that you'll find inside and out.
guides
Energy Guide
Information about the efficiency of your appliance, including energy consumption and annual costs to operate.
Dimension Guide
Detailed dimensions of your new appliance with space requirements for the area surrounding it.
Warranty Information
A complete description of your warranty coverage, and contact information for service and support.
Use & Care Guide
Comprehensive information about your new appliance - from getting started to cleaning and maintenance.
Installation Guide
Instructions for unpacking and installing your appliance, including electrical requirements and necessary tools.
In order to read a PDF file, you must have Adobe Acrobat reader installed on your computer. You can download the latest version at the Adobe website.
Show More Guides
Below are only the articles for your model.
Search within results:
Advanced ProDry™ System
Delivers the best drying2 performance without rinseaid using a recessed heating element and a fan to draw moisture out of the wash tub giving you better drying results.
SatinGlide® Max Upper and Lower Racks
Create a smooth, premium feeling when pulling out the dishwasher racks, particularly with heavy loads. Adjusters make it easy to raise or lower the upper rack while the rails help keep both racks solidly on track.
Third Level Utensil Rack
Makes it easy to clean hard-to-place items such as spatulas and serving utensils, as well as creating space for extra silverware.
Additional Features
ProScrub® Trio Option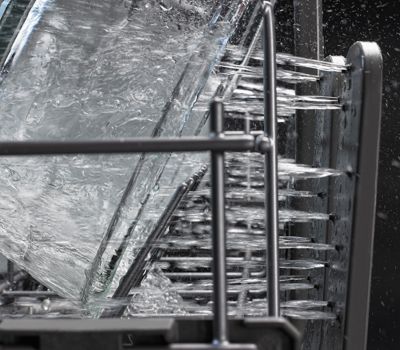 Provides 50% more coverage3 with targeted wash action. In addition to the 40 spray jets at the back of the dishwasher, you get two concentrated spray zones in the upper rack to clean deeper or oddly shaped items.
Ultra Handle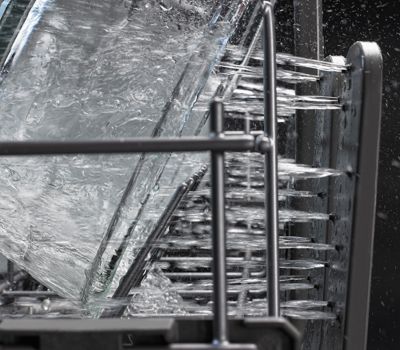 Has a look and feel reminiscent of the KitchenAid® heritage. The handle features chrome accents and a recessed design.
ProWash™ Cycle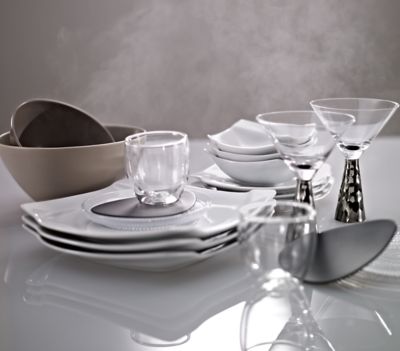 Determines the ideal cycle for washing dishes based on soil level and then makes real-time adjustments to achieve the best cleaning performance
Concealed Controls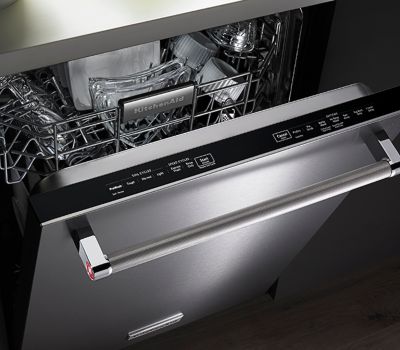 offers tucked away controls on top of the dishwasher door, providing clean, uninterrupted front panel lines that help you match other stainless steel appliances.
Whisper Quiet® System at 39 dBA
This is the quietest sound rating in our line, making it convenient to operate day or night, including when you entertain.
Top Rack Cycle
Gives you the option to wash small loads in less time.
Configuration and Overview
Energy Star® Qualified
ENERGY STAR® Qualified
Cycle Selections
Express Wash, Light/China, Normal, ProWash™, Rinse Only, Tough
Option Selections
4 Hour Delay, Control Lock, Hi Temp Wash, ProDry™, ProScrub®, Sani Rinse®, Top Rack Wash
Water Filtration System
Removable Filter
Extras
2-Plastic Cup Shelves, 4-Light Item Clips, 4-Stemware Holders
Adjustable Upper Rack
2 Position
Number of Place Settings
14
Controls
Exterior Status Light
White
Dimensions
Depth With Door Open 90 Degree
49 1/2
Show More Specifications
Rated 4 out of 5
by
Mike87
from
Simple Dishwasher
I purchased this unit three months ago everything works as expected. It is quiet and cleans great!
Date published: 2015-03-28
Rated 2 out of 5
by
impatient
from
Okay but very long cycle times
I bought this dishwasher a couple of weeks ago to replace a 1998 KitchenAid Advanta dishwasher. I'm disappointed with the new "energy efficient" dishwashers that have extremely long cycle times. We always pre-rinse our dishes and even then the shortest cycle time we've ever had was 2 hours. When we add sanirinse and ProDry options the cycle time is over 4.5 hours. It's using less water but I'd much prefer our old dishwasher that used more water but could finish a full cycle with sanirinse and dry in under 2 hours. The ProDry option also is not worth it in my opinion. The glassware comes out dry but any plastic components are still wet and there is a significant amount of water in the dishwasher that is on all of the racks and internal components. Our old dishwasher did a far better job of drying than the new one even when the old one wasn't using the heated dry option, just the standard air dry. Again I assume this is in the guise of energy efficiency. Sorry I realize all new dishwashers have to adhere to EnergyStar requirements but I feel there should be a compromise between performance and energy efficiency. There should be an option to select a less efficient mode to speed things up. Even the top-rack only mode only shaves about 7 minutes off the cycle time. The express wash mode doesn't allow for the SaniRinse option which is why I don't use that one but even then the manual says it takes an hour. On the plus side the dishwasher is extremely quiet and looks great.
Date published: 2015-03-27
Rated 5 out of 5
by
JBond
from
Does all that I hoped for!
We were looking for a quiet, energy efficient dishwasher that gets the job done. It has exceeded our expectations and is also a very nice looking machine.
Date published: 2015-03-27
Rated 5 out of 5
by
Nancy Jo
from
Very Quiet Operation - Solid & Attractive Handle
This Dishwasher is extremely quiet. I could not hear any noise and had to open it to make sure it was running! The handle does not take up much room in the front of the dishwasher and it is solid & secure. Very easy dishwasher to operate and my dishes are very clean.
Date published: 2015-03-10
Rated 1 out of 5
by
DISAPPOINTED T00
from
Don't waste your money.
This unit is quiet in operation and has several wash options, but other than that this is a piece of junk and I regret purchasing it. The racks are junk and didn't hold up at all. Being stainless steel it is a pain to keep clean, especially if you have children. Don't purchase it save your money.
Date published: 2015-03-02
Rated 5 out of 5
by
Jaimej26
from
Wonderful - as expected for the price -
Been a week or so on this new dishwasher ? Love the quiet and positive feel ? We have to look at the light to see if it is on. Love the built in look ? Love how clean it gets stuff - Hate the top rack ? the real thin one ? Seems not to be good for anything ? we put silverware in the racks below ? We use the pint bar glasses as our regular drinking glasses ? they won?t fit on the top (middle) rack with the thin (highest) rack in place ? The top thin rack can be easily removed - Once we removed that rack, everything works well for loading ? like in our old Kitchenaid Totally love it ? (but recommend the top rack be removed).
Date published: 2015-02-28
Rated 5 out of 5
by
JimWw
from
Kitchenaid Dishwasher
Works wonderfully, even the top silverware rack. Extra quiet, you hardly know it's running.
Date published: 2015-01-30
Rated 5 out of 5
by
Wolg
from
A Serious Appliance
You get what you pay for. This is by far the best dishwasher we have ever owned from a performance standpoint. It is beyond quiet; the only way you know it's on is by checking the operating lights. It really cleans courtesy of the multitude of jets it has on its three shelves, the back wall and the corners and the water temperature inside if so selected. The reason this is so important is that environmental nonsense has removed the cleaning power from dishwasher detergents, thus the dishwasher has to pick up the slack as chemicals no longer provide the cleaning power they used to. It therefore follows that lesser dishwashers either no longer do the job properly or the dishes need to be thoroughly "pre-rinsed", which defeats the purpose of a dishwasher in my opinion. All this comes at a price, which is the duration of most operating cycles...they can be up to four hours. Since it it so incredibly quiet it can easily be operated during sleeping hours without disturbing anyone. So if you're not into instant gratification and somewhat organized in your daily routine this is your dishwasher. This piece of equipment has surpassed our performance expectations! It is our fervent hope that this one will last longer than the Kitchenaid model KUPD02FRSS it replaces. It lasted only seven years or about 2,500 cycles.
Date published: 2015-01-24
Rated 5 out of 5
by
Ringo
from
Quiet, Quiet, Quiet
We've had this dishwasher for approximately 5 weeks as part of our kitchen renovation. It is the quietest dishwasher we have ever owned. I believe our new refrigerator (not a Kitchenaid) makes more noise. Dishes are clean every time and there are a lot of optional rack positions for odd sized components.
Date published: 2015-01-23
Rated 5 out of 5
by
Anonymous
from
Whisper Quiet
Dishwasher is amazingly quiet, so much so you don't even know its running until it hits the drain cycle, and that isn't even loud. The plumber had a hard time knowing if it was running when he installed it to check everything. He commented that it was the quietest dishwasher he has installed, over any Bosch. Great dishwasher, long run time though, approaching two hours. The handle gives it the nice clean look, however, this leads to more watermarks on the face of the washer, which requires a little more frequent cleaning. Top controls are very simple and straight forward. Interior organization is great. Tall dishes don't work real well though if you use the top silverware rack. We usually just leave the top rack out unless we need it.
Date published: 2015-01-23