Compact Oven
Compact Oven is rated out of 5 by 242.
Enjoy fast, fresh dishes with full-size oven performance on your countertop. The KitchenAid Compact Oven boasts convection cooking and 4 pre-set functions, ensuring outstanding results on anything from roasted meats, fish and vegetables, to quiche, pizza, muffins and more.
Contour Silver - KCO253CU
Features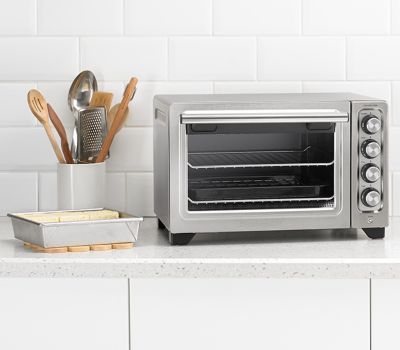 Save Time and Energy
Compact footprint preheats faster and uses less energy than a full-size oven.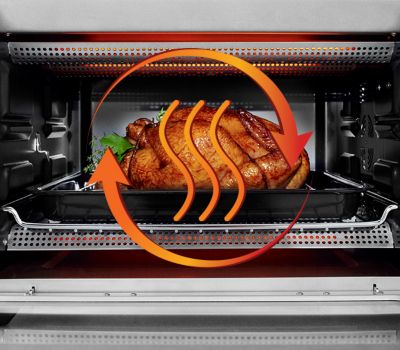 Outstanding Results
Convection cooking produces circulating heat for outstanding results on everything from roasted meats, fish and vegetables, to quiche, pizza, brownies and more.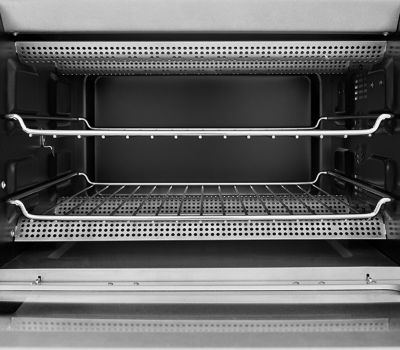 Versatile Cooking Space
2 reversible racks offer the flexibility of 6 height options, so you can cook anything from a whole chicken to multiple sheets of brownies, or two 12" pizzas at once.

4 Hour 'Stay On' Option
4 hour 'stay on' option for warming or slow roasting - automatically shuts off when cycle ends.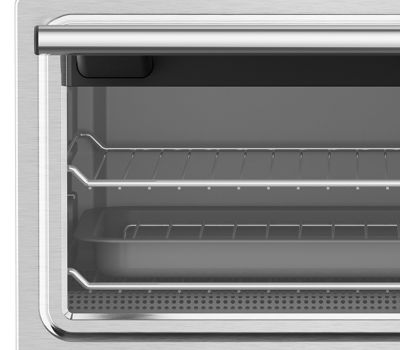 Easy to Clean
Easy to clean, non-stick interior.

Even Baking
Bake setting features convection cooking for consistent results.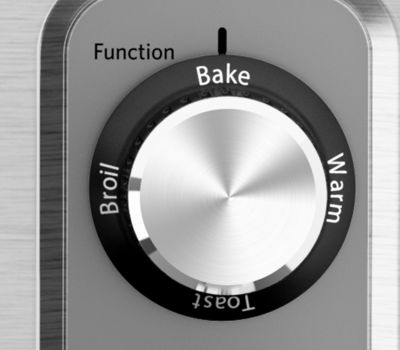 Pre-Set Functions
Bake, Broil, Toast and Keep-Warm settings allow you to cook a variety of dishes, and toast up to 4 slices of bread.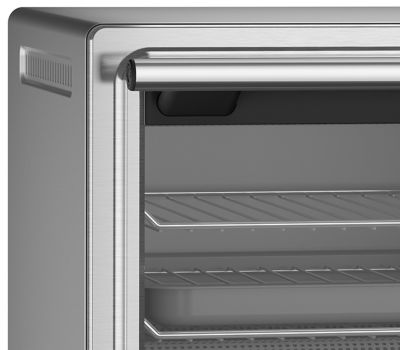 Enduring Design
Robust metal handle, large viewing window to easily check cooking progress. Door opens and closes with sturdy "full-size" feel.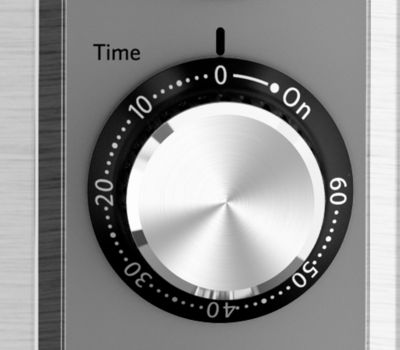 60 Minute Timer
Select the time and temperature, up to 60 minutes, and the oven automatically turns off when the timer is complete.

Model KCO253 Includes
Broil pan with grill rack, removable metal drip and crumb tray for easy clean-up. Two reversible steel racks.
Specifications
Features
Power On Indicator Light
Yes
Show More Specifications
Reviews
Rated 5 out of 5
by
ShaynaC
from
Excellent addition to the kitchen!
received this as a gift for our wedding and couldn't be happier! Works great and there are so many things we cab make in it that we couldn't with our smaller basic toaster oven!
Date published: 2018-04-17
Rated 5 out of 5
by
ZEE8659
from
GOOD staff
I am happy with my countertop oven it is very good
Date published: 2018-04-16
Rated 5 out of 5
by
Marytwo
from
Great features
I have used to fix hamburger toasted cheese. Everything has turned out great
Date published: 2018-04-12
Rated 4 out of 5
by
Concerned Citizen
from
Counter top oven review
Great value. Unit performs as expected and earns the KitchenAid Brand
Date published: 2018-04-10
Rated 5 out of 5
by
Roberta
from
great features
I had trouble with the one I purchased and they sent me a replacement
Date published: 2018-04-10
Rated 2 out of 5
by
surfer guy
from
Not as good as expected.
I had a Black & Decker $30 toaster oven that served me well for 15 years. When it finally bit the dust, I decided to go big-time for a KitchenAid. I was sure that an appliance with that label would last at least as long. Exactly one year and five months later, it died - just quit in the middle of toasting. When I pulled out my paperwork, I discovered that the warranty only covered it for one year. I'm totally disappointed in the unit, and the brand - guess I'll go looking for Black & Decker.
Date published: 2018-04-08
Rated 3 out of 5
by
Snowbound
from
Looks great; performance. . .
This is great for a small oven. It's painfully slow at toasting. If you want toast first thing in the morning, better start toasting it before you go to bed!
Date published: 2018-04-07
Rated 5 out of 5
by
Jtravis
from
Second one
Kitchen Aid oven is a must! This oven has replaced my microwave, and I love it!
Date published: 2018-04-06
Rated 5 out of 5
by
Charlie1944
from
Easy to use and great feature
Have tried other toaster ovens and this one out performs them all am extremely satisfied with this product
Date published: 2018-04-04
Rated 5 out of 5
by
Skystone
from
Compact and convenient
Tired of possible Microwave radiation exposure. Decided your product was the way to go. Compact, well made, easy to use and not too high in price.
Date published: 2018-04-04