12-Cup Glass Carafe for KCM111/ KCM1202
12-Cup Glass Carafe for KCM111/ KCM1202 is rated out of 5 by 32.
The 12-cup glass carafe with soft-grip handle makes pouring your perfect cup of coffee easy. The carafe is also top-rack dishwasher safe.
Other - KCM11GC
Features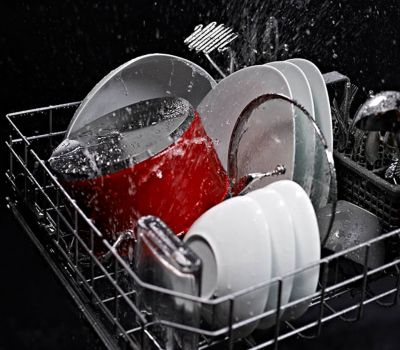 Dishwasher Safe (top rack)

Pouring Spout
Reviews
Rated 1 out of 5
by
Bingcrosby
from
Same Problem
Also hand wash my carafe, no dishwasher no stacking. Went to wash it this morning and the whole spout came off in my hand. Can't figure out your website or replacement for. Also, the first coffeemaker quit working a few weeks after purchase and you replaced it . My thanks for the excellent service
Date published: 2017-02-19
Rated 1 out of 5
by
snookie k
from
glass carafe broke within a few months of purchase.
The coffee maker made good coffee but the carafe broke just by setting it down on the cupboard. I am hesitant to buy a new carafe as I am not sure it will last and I will be out more money.
Date published: 2017-02-18
Rated 2 out of 5
by
Tracy
from
Sad that a carafe can make a great coffee maker just okay
I love everything about this coffee maker - the control of the flavor, pre-programmable, the style - it's fantastic. How a simple carafe can ruin the whole KitchenAid experience is disappointing. The spout always caused messes when trying to pour the water in. Everyday, no matter how hard I tried to be careful, water was always spilled from this dribbling carafe. I'm in a rush in the morning, so having to wipe up the mess (which inevitably would end up under the coffee maker making it even more difficult to clean up since I'd have lift the entire coffee maker to clean it up), makes me run behind. What took the cake is the day my carafe broke on my while my coffee was brewing. A chunk from the bottom of the carafe just "blew out" while it was on the warming plate. This may well be my last KitchenAid purchase.
Date published: 2017-02-07
Rated 1 out of 5
by
Anonymous
from
SAD!
Just bought the KitchenAid KCM1204 two weeks ago and the carafe is already broken. I don't have a dishwasher and this is the last thing I wash so it rests on top. I am the only one who uses the pot and I try to be careful. It seems that this is too fragile to be sold. Maybe they need to go back to the drawing board. The coffee machine is fantastic! The carafe is AWFUL!
Date published: 2017-01-17
Rated 1 out of 5
by
Steve
from
Spout is broken and I don't know how...
I used the maker this morning and always wash after using. I cut my finger and discovered the spout is broken. I've only had the coffee maker for about two (2) month and this happens. When it happened I can't remember and the glass parts must be in the disposal. Looking for a replacement alternative that will last and work better. Yes I also get drips and dribbles, must pour over the sink not spill over the counter. Saw the thermal carafe, however, it's not for this model. Kitchen aid do you have any suggestions other than replacing with same pot?
Date published: 2017-01-04
Rated 1 out of 5
by
Slapp07
from
Too fragile
Like many others, I, too, have noticed the spillage and dribble while pouring. Not to mention, I set this carafe down on my granite counter top and the bottom cracked. I am now out of a coffee pot and feeling uneasy about ordering a replacement carafe after this experience.
Date published: 2016-11-21
Rated 1 out of 5
by
Stephanie
from
Drip, dribble and spill
This coffee pot dribbles coffee and water all over! Also very fragile as it is now broken. Poor design. Unfortunate because all my appliances are Kitchen Aid and are all a better quality and design. Disappointed in purchase of the KCM1202.
Date published: 2016-11-18
Rated 4 out of 5
by
Val
from
Need new carafe
Bought this about a year ago and would like to know where I can get a carafe to fit my kitchen aide coffee maker model KCM1110B
Date published: 2016-08-31
Rated 1 out of 5
by
Oneyendor
from
Lousy carafe, great pot!
It's impossible to pour a cup of coffee without spilling. The curvature on the lip of the pouring recess invites dribble back. Also breaks/cracks easily. I realize thin glass transfers heat more effectively but this is too thin making it so fragile that it breaks even with careful use. Note to Kitchen Aid design- coffee pots that have the "coffee ready" buzz tone should have an on/off feature. I can't use the programmer without waking other family members.
Date published: 2016-08-22
Rated 1 out of 5
by
Shan
from
Junk
Way too thin. Cracked easily and spills every time you pour
Date published: 2016-08-20