Professional Seven-Ply 2.0-Quart Saucepan with Lid
Professional Seven-Ply 2.0-Quart Saucepan with Lid is rated out of 5 by 11.
The 2.0-quart saucepan is the workhorse of the line, handling sauces, soups, and vegetables with ease. Both pan and lid feature a welded ergonomic handle for ease of use and cleaning.
Stainless Steel - KCC720PSST
Features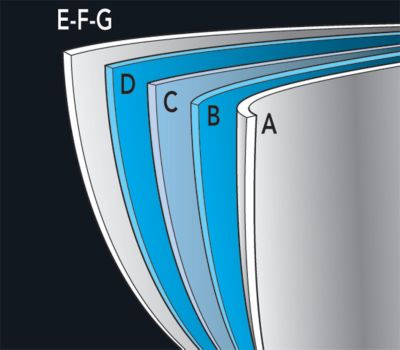 7-Layer Design
Our multi-layered design ensures optimal heat distribution across the entire base of our pans and casseroles, while their stainless steel walls provide great insulation and durability for professional and superior cooking results, every time.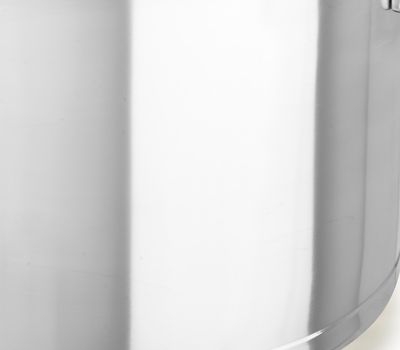 LumiSteel™
A high-tech electrochemical surface treatment that removes iron and impurities from the stainless steel, LumiSteel™ makes our cookware easier to clean and less prone to sticking, while keeping it silvery bright and beautiful for years of use.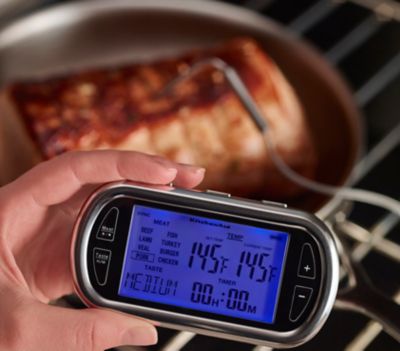 RapidInduct™
Our RapidInduct base is composed of 3 layers of alloys which maximize induction performance by heating up quickly and maintaining a steady temperature to prevent overheating, providing superior results, every time.

Uniform Polished Surfaces
Our Professional Seven-Ply Cookware is machine polished, providing a smooth, uniform surface for an attractive finish.

Stainless Steel Welded Y-Shaped Handles
Ergonomic handles of solid stainless steel are welded directly onto the cookware for durability and cleanability, while the Y-shaped design allows heat diffusion for a more comfortable grip.

All Cooking Types
Our cookware is suitable for use on gas, electric and induction cooking surfaces for versatility and ease of use.

Oven Safe up to 650°F/343°C
KitchenAid® Professional 7-ply Cookware is oven safe up to 650°F/343°C, offering greater opportunities for one-pot food preparation.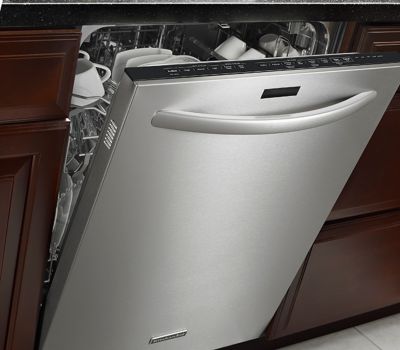 Dishwasher Safe
Designed to stand up to rigorous dishwasher use.

Lifetime Limited Warranty
Reviews
Rated 4 out of 5
by
JMH
from
Very Good Saucepan
i have used this pan to heat up spaghetti sauce and to warm up left overs, (spaghetti, penne noodles with veggies, etc.). This pan takes about half the amount of time for warming up food. It is very easy to clean and looks good. It is however heavier than it looks.
Date published: 2016-05-01
Rated 5 out of 5
by
Busy Mom
from
Great heavy duty pan!
This is a very useful pan! I use it several times a week. I replaced my beloved all clad pan with this one and I'm not looking back! Evenly heats and looks terrific!
Date published: 2016-04-26
Rated 5 out of 5
by
Bobbie who always in the Kitchen
from
Perfect Saucepan!
This has become my "go to" pan! I've made everything from lemon curd to various pastas with it. I especially like the weight of this pan as well as the long handle! Clean up is a snap. I've recommended this pan to all of my friends who spend as much time cooking as I do.
Date published: 2016-04-05
Rated 5 out of 5
by
Marce
from
I would recommend this highly
I am an experienced cook and have done some catering. This would be a pot I would carry to a catering job.
Date published: 2016-04-01
Rated 4 out of 5
by
Chris the Cook
from
Solid Construction and Great Size
I was sent this product from Kitchen Aid as a sample for review. Overall I was quite pleased with the Saucepans performance, looks and feel. The lid fits well and again has a good weight....it feels like quality construction. My only criticism is that when heating a soup, the pan did not appear to heat up evenly. When the liquid was swirled around in the pan it would make a scorching sound as it moved higher up the pan walls. Nothing became burned, but I would tell that the heat was not the same at all levels of the pans walls.
Date published: 2016-02-15
Rated 5 out of 5
by
Deb the Baker
from
Love this product!
This saucepan is wondeful! I love the weight, style, design and cooks evenly without hot spots!
Date published: 2016-02-12
Rated 5 out of 5
by
Sailor Margie
from
Absolutely my favorite saucepan
I use this product everyday. It has no hots spots like other pans, so it's great for risotto, grits, black bean soup and reheating food. It also looks great so I just leave it handy on top of the stove. I cook a lot and haven't had one issue with it other than positively loving it, so I'd like to have the whole Kitchenaide set after using this saucepan.
Date published: 2016-02-10
Rated 4 out of 5
by
ML
from
Terrific but heavy
This is a terrific sauce pan, absolutely reliable for anything that has to be cooked gradually -- sauces, reductions, pudding, frosting, etc. It's very easy to clean, without have some icky coating. I would have given it 5 stars but it is also terrifically heavy to lift -- and I am a healthy person who does weight training!
Date published: 2016-02-10
Rated 3 out of 5
by
Vikki
from
good product
I used the product about 90% of the time since I received it. It cooks well. However, it's too heavy for me. After washing and drying (I hand washed it - no dishwasher was used), there's seems to be a discoloration/stain on the bottom of the pan. In general, I like the saucepan. If priced well, I would recommend others to buy it. Thank you for giving me the opportunity to test one of your products. I would love to do it again.
Date published: 2016-02-10
Rated 5 out of 5
by
NashuaNHJim
from
I will certainly look at this product line again.
Excellent Pot for cooking for two
Date published: 2016-02-10