Spice Grinder Accessory Kit
Turn your blade coffee grinder into a spice grinder. The accessory kit was designed exclusively for the KitchenAid® Blade Coffee Grinder and includes 2 stainless steel grinding bowls with optimized blades, storage lids and a sprinkle lid.
Other - BCGSGA
Features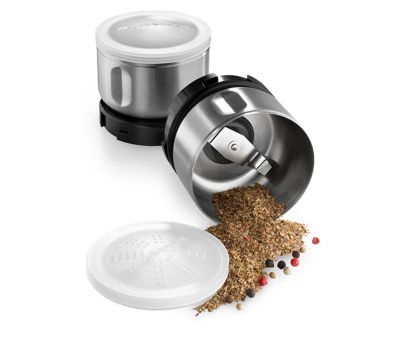 Stainless Steel Grinding Bowls
For spices such as coriander and cumin.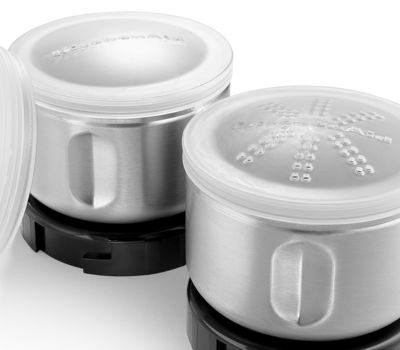 Convenient Features
Such as measurement markings and lids to store your favorite ground spices. Dishwasher Safe.

Model BCGSGA includes
(2) Stainless steel grinding bowls, (2) Storage lids, (1) Sprinkle lid