Displaying 1 out of 1 items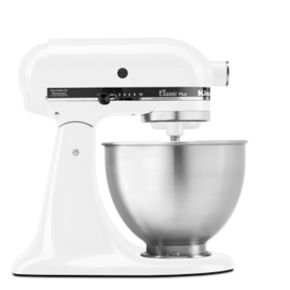 Top Features:

Close

For Everything You Want To Make™:

Turn your stand mixer into the culinary center of your kitchen. With over 10 different attachments, you can make everything from fresh pasta to burgers, veggie noodles, ice cream and more.

Close

4.5 Quart Stainless Steel Bowl:

Enough capacity to mix up to 6 dozen cookies, 3 loaves of bread or 6 pounds of mashed potatoes in a single batch.

Close

Soft Start®:

Helps to avoid ingredient splash & flour puff by starting at a lower speed.
Displaying 1 out of 1 items