Refurbished 12 inch Convection Bake Countertop Oven
Refurbished KitchenAid® 12 inch Convection Bake Countertop Oven with full-size oven performance and fast results, convection bake and broil at temperatures up to 450 degrees (F) and 60 minute timer just like your full size oven, a warm function for reheating leftovers, a toast function for breads, bagels or sandwiches, and removable broil pan with grill and nonstick interior for easy cleaning.
Contour Silver - RKCO223CU
Features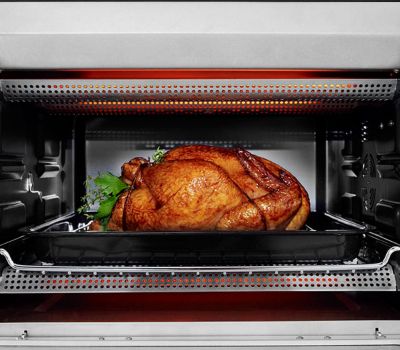 Full-Size Oven Performance
Use your countertop oven to bake pizza, broil a side dish, keep an already cooked dish warm or toast bread.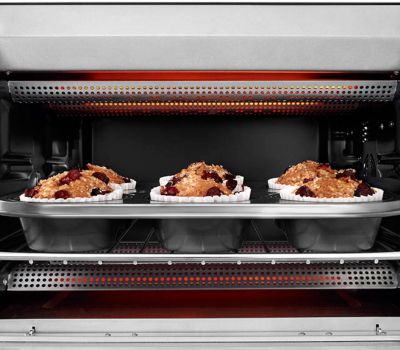 12" Capacity
Offers enough room to cook 2-12" pizzas, or cornish hens. The oven cavity also features a non-stick coating for easy cleaning.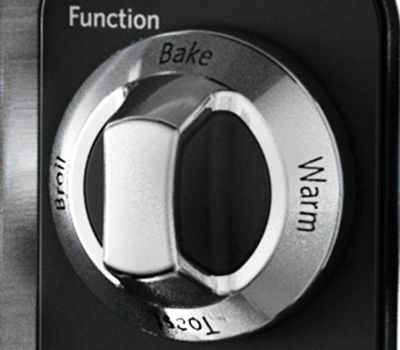 Bake, Broil, Toast and Warm Functions
Bake a pie, pizza and more with great results, broil the top of baked pasta until it's perfectly browned, keep cooked food warm or toast up to six slices of bread at once.

120-Minute Timer
Can be set to remind you when a dish is finished and offers plenty of time for the requirements of most recipes.