Displaying 1 out of 1 items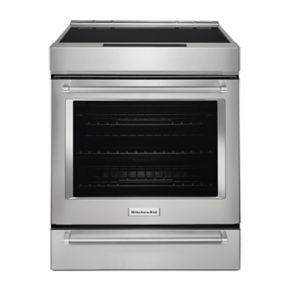 Top Features:

Close

Induction Cooking Elements:

Ranges with induction elements offer quick, efficient response similar to gas burners. By using electromagnetic energy to generate instant heat directly to your cookware, you are able to rapidly boil water and get more precise results.

Close

Baking Drawer:

Adds more cooking options to the oven. The separate compartment allows you to keep warm, slow cook or bake at a different temperature and keep dishes warm.

Close

Even-Heat™ True Convection:

Produces flawless results. The unique bow-tie design and convection fan ensure the inside of the entire oven is heated to, and stays at, the perfect temperature.
Displaying 1 out of 1 items