1200-Watt Countertop Microwave Oven
Ratings
1200-Watt Countertop Microwave Oven is rated out of 5 by 307.
This 1.6 cubic foot microwave oven has a large capacity and 1200 watts of cooking power to complement your wall oven or range. Nine quick-touch cooking cycles include three sensor cycles that simplify operation. Plus, optional trim kits allow for built-in installation.
Below are only the articles for your model.
Search within results:
Parts
To buy replacement parts for your appliance, > See parts.
Accessories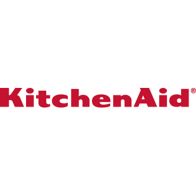 Part # MK2167AS
27" Trim Kit for Countertop Microwaves
MSRP: $120.99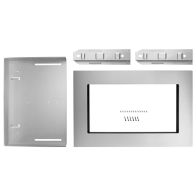 Part # MK2160AS
MSRP: $120.99
9 Quick-Touch Cycles Including Three Sensor Cycles
Takes the guesswork out of getting exceptional cooking from your microwave. The microwave will automatically adjust cooking time based on a menu of preprogrammed, menu-driven cycles.
Timed Defrost
Allows intuitive operation by automatically setting the microwave oven's power level at 30% for the amount of time you select.
Electronic Controls with LED Display
Make the microwave easy to use and provide a display that shows the functions that are being programmed.
Additional Features
13 1/2" Recessed Turntable
Helps evenly cook food by continually rotating throughout the cooking cycle. The turntable is sunken into the bottom of the microwave to maximize the capacity.
Accepts 30- or 27-Inch Trim Kit
Allows you to install your countertop microwave into an existing cutout for a more integrated appearance.
1.6 Cu. Ft. Capacity
This microwave oven pairs a family-size, 1.6 cubic foot capacity with 1200 watts of microwave power, allowing you to complement the performance of your conventional oven.
Configuration
Microwave Type
Countertop
Dimensions|Capacity(FT3,cubic feet)
1.60
Configuration and Overview
Cooking Power Wattage
1200
Quick Touch Settings
Add 30 Seconds, Beverage, Cook Time, Defrost, Dinner Plate, Favorites, Fresh Vegetable, Frozen Entree, Frozen Vegetable, Pizza, Popcorn, Potato, Power Level, Soup
Controls
Turntable Diameter
13 1/2
Dimensions
Depth With Door Open 90 Degree
35 1/2
Show More Specifications
Rated 2 out of 5
by
Reignflower
from
Do Not buy!
Our KCMS1655, which is close to identical to this model, lasted three years and 8 days. Our last microwave lasted 16 years, and the one prior to that lasted 27 years. I have my fingers crossed that the 1016 will be better, but I have my doubts. If it weren't for the built-in size specs I would go with a different brand.
Date published: 2018-02-17
Rated 1 out of 5
by
txrunner1981
from
Not recommended, pattern of not lasting long
There are multiple reviews noting that this model lasted people 1.5-4 years, which I'd consider a disappointment. It was the magnetron that blew in our case. KitchenAid support says that the model is non-serviceable, which basically means that it would be more expensive to replace than it would be to repair (after the 1 year warranty). That's the sort of info you can't really get from just the specs. Look for another model. That said - happy with the features and usage itself!
Date published: 2018-02-11
Rated 1 out of 5
by
Centex
from
Kitchen Aid isn't what it used to be!
3 years old and it has blown up. Bought a $2400 double wall oven and only 2 years later had to have a $600 repair to replace the electronic board.
Date published: 2018-01-27
Rated 1 out of 5
by
jajst35
from
Boat anchor
KitchenAid (& thus, Whirlpool) has made piece of junk. Don't waste your money. Amazon reviews are far more accurate than this company website. We first had the fan break, just after owning for 13 months. We paid for the replacement. You would think a 500$ microwave would not break down so soon. We were committed to this piece of junk b/c it was 'built-in' with the trip kit. So, we paid for the repair, 250$ later. Now after 3 years, it doesn't heat food, thus the magnetron broke. Kicking it to the curb & will never buy another KitchenAid or Whirlpool appliance again. There are far better products out there that will last much longer than this 500 dollar lawn art.
Date published: 2018-01-06
Rated 4 out of 5
by
Loveworkinout
from
Very quiet!
We got this microwave when we remodeled our kitchen. It came with a really nice trim package too. It is much bigger inside than it looks from the outside, and it's very quiet too. My only complaint is that we've only had it for about a month and one of the lines in the digital numbers has gone out. I'm hoping we will be able to get it fixed under the warranty.
Date published: 2018-01-02
Rated 4 out of 5
by
JMC Homeowner
from
Microwave review
It's ok, placement is fine, but it needed a light inside it.
Date published: 2017-12-30
Rated 1 out of 5
by
sterny
from
Terrible
This microwave was installed with our new home and only lasted 1 1/2 years before dying. There is no power to the microwave. Have checked the circuits and outlet and everything is fine on that end. Was blown away when I saw that this microwave is over $500 for a replacement and it didn't even last 2 years.
Date published: 2017-12-11
Rated 5 out of 5
by
ddah
from
Microwave
This microwave is the perfect size. Not intrusive and blends with new cabinets!!
Date published: 2017-11-11
Rated 5 out of 5
by
Kens16
from
Works perfectly
This was an option for our new house and we are glad we picked it as it's the best microwave I have owned
Date published: 2017-10-08
Rated 1 out of 5
by
Jan
from
Expected More from KithchenAid
Only 4 years old and unusable. Within seconds of turning it on, sparking starts. Sounds like a machine gun! I've had much cheaper microwaves that have lasted 12 years. So disappointed, as all my other appliances are KitchenAid too. Hope they don't also fail so soon.
Date published: 2017-10-03