Displaying 1 out of 1 items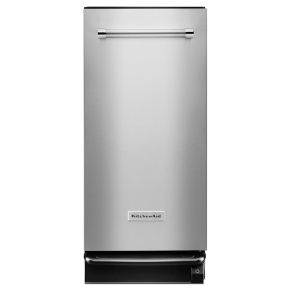 Top Features:

Close

1/3 HP Motor:

Helps ensure powerful, worry-free operation

Close

Solid Pack™ Control with 5:1 Compaction Ratio:

Reduces waste volume by up to 80% allowing the compactor to condense the amount of garbage that would fill five trash bags into one bag.

Close

Professionally-Inspired Design:

Combines a bold blend of professionally-inspired styling with sleek touches for the home. This trash compactor features Satin Textured Handles and the KitchenAid® Badge, a symbol of uncompromised quality.
Displaying 1 out of 1 items