Ceramic 6" Chef
Ceramic 6" Chef is rated out of 5 by 10.
Tough-Grade, Stays Sharp, Ceramic. For chopping, dicing, slicing — the workhorse of knives for every chef, everyday. Lifetime limited warranty.
Black - KKCER06CHBL
Features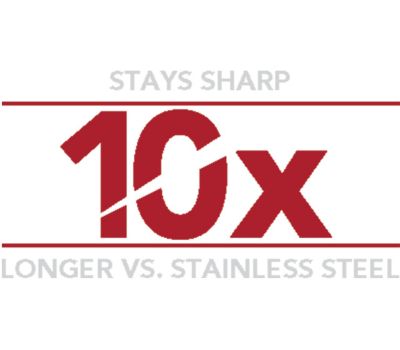 Stays Sharp Blade
Our ceramic cutlery maintains their ultra sharp performance up to 10x longer versus stainless steel knives*.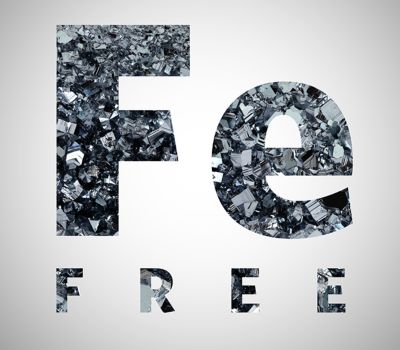 Rust-Free Guarantee
Our pure ceramic knives won't rust or corrode from regular cleaning because they are free of metallic ions. They also won't corrode food, oil and acids like traditional steel knives.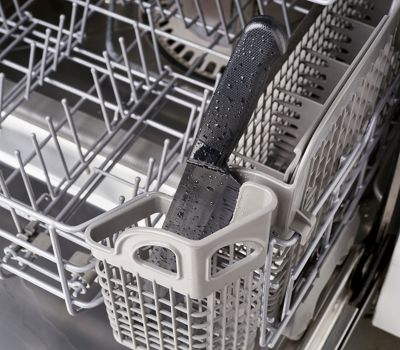 Dishwasher Fearless™
We love dishwashers. In fact, we encourage you to wash our ceramic cutlery in the dishwasher as often as you like. That's because we always torture test our ceramic cutlery so you can rely on it for carefree, dishwasher-safe cleaning.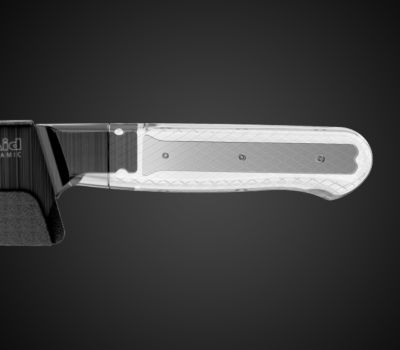 Weighted Handle
Properly weighted to feel like the stainless steel knives with the superior sharpness of a ceramic knife.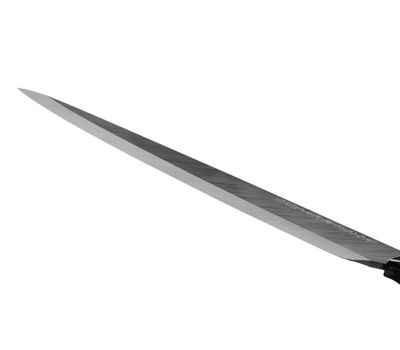 Precision Diamond Ground Edge
The cutting edge of each of our ceramic knives is thoughtfully designed from tip to heel, giving you a control during every step of your meal preparation.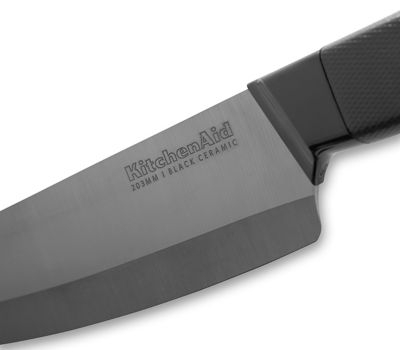 Tough-Grade Black Ceramic
The advanced material and technology that goes into our ceramic blades makes them second only to diamond in hardness, and extremely wear resistant. Plus they're substantially lighter than stainless steel knives allowing for easy maneuverability no matter the cutting angle.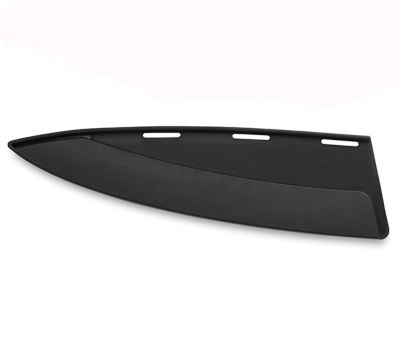 Sheath Shield
The hard plastic blade shields that come with our ceramic cutlery keep knife edges clean, and provide scratch-free convenient drawer storage. Plus they slip on and off in seconds, making instant blade protection hassle free.
Specifications
Features
Knife Construction
Press Molded
Handle Construction
Weighted Handle Construction
Show More Specifications
Reviews
Rated 5 out of 5
by
Mickeyfreak
from
Great!!
Needed a new knife and this one will be a great addition!
Date published: 2017-01-09
Rated 5 out of 5
by
Amanda
from
Sleek and Sharp
I received this knife to review, but my opinions are my own. In testing out the knife, I really appreciated the handle, which I found to be quite ergonomic for my hand, and the blade was sharp enough to make quick work of slicing and chopping various vegetables and meats. It rocked well for fast chopping, though food did stick to the blade. Overall, I am very pleased with the product and am glad to add it to my knife dock, where I know I will get regular use of it.
Date published: 2016-10-18
Rated 5 out of 5
by
Barbo
from
easy to use
I have hand problems, so this knife is easy to hold and to use.
Date published: 2016-09-26
Rated 5 out of 5
by
Kathy
from
Love This Knife!
This is the only knife I own that I can put in the dishwasher. Great for chopping up vegetables. It is so light weight compared to my other knifes.
Date published: 2016-09-25
Rated 5 out of 5
by
Cake lady
from
It works GREAT!
I received this cutting tool which has been really nice to work with. I mainly use it to cut my raw chicken. I buy it weekly to bake it for the weeks meals for sandwiches and salads.
Date published: 2016-09-25
Rated 5 out of 5
by
Sally's Artisan Breads
from
Thin blade, light weight, razor sharp, comfortable hand grip
I am so impressed with it's light weight, comfortable handle grip and it's razor sharpness. It will cut through a frozen, dense loaf of artisan bread with ease. I actually use it more than my regular heavy Kitchen Aid knife which I still use and love too.
Date published: 2016-09-24
Rated 4 out of 5
by
cctyger
from
Works well, easy care, protective cover
We have used this knife in our kitchen exclusively since receiving it. The ceramic style knife is very versatile and we love having the cover which fits the knife. It's just added protection and safer for storage. The only complaint we have about the knife is that the tip is not pointed or sharp. Sometimes we like to use one knife to open packages before cutting the meat or vegetables or whatever. This knife does not have a piercing end in order to poke through a package for opening. Other than that one thing, we love the knife and will continue to use it.
Date published: 2016-09-24
Rated 4 out of 5
by
KD
from
perfect dize
I used it on many fruit items and it worked perfectly
Date published: 2016-09-24
Rated 5 out of 5
by
Mrs Weezer
from
Exceptional knife.
This knife stays sharp. Even after many uses and wahing in the dishwasher the knife has kept its edge and sharpness. It is our new go to knofe
Date published: 2016-09-24
Rated 5 out of 5
by
loves to cook
from
Great Knife
I love this knife. It stays sharp is very well balanced.
Date published: 2016-09-20
Demos & Guides
guides
Warranty Information
A complete description of your warranty coverage, and contact information for service and support.