Ceramic 6" Bread
Ceramic 6" Bread is rated out of 5 by 8.
Tough-Grade, Stays Sharp, Ceramic. Bread Knife has serrations along the entire knife, allowing effortless slicing through tough surfaces like crusty bread. Lifetime limited warranty.
Black - KKCER06BRBL
Features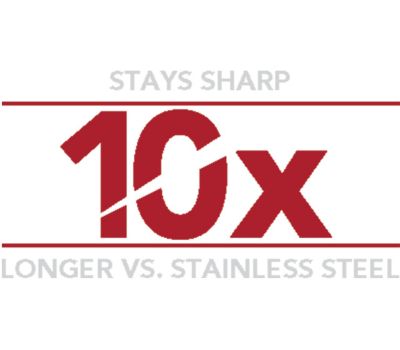 Stays Sharp Blade
Our ceramic cutlery maintains their ultra sharp performance up to 10x longer versus stainless steel knives*.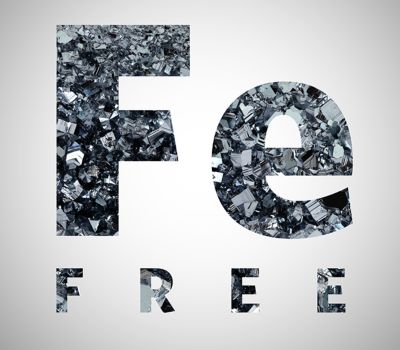 Rust-Free Guarantee
Our pure ceramic knives won't rust or corrode from regular cleaning because they are free of metallic ions. They also won't corrode food, oil and acids like traditional steel knives.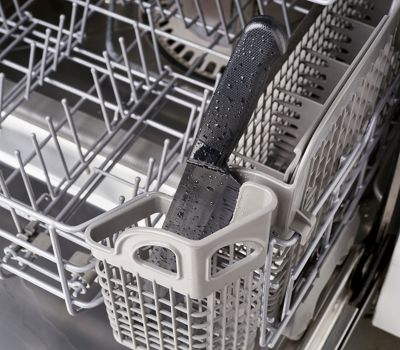 Dishwasher Fearless™
We love dishwashers. In fact, we encourage you to wash our ceramic cutlery in the dishwasher as often as you like. That's because we always torture test our ceramic cutlery so you can rely on it for carefree, dishwasher-safe cleaning.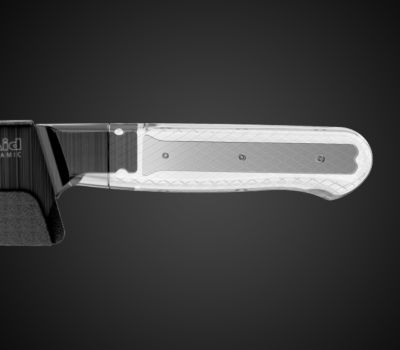 Weighted Handle
Properly weighted to feel like the stainless steel knives with the superior sharpness of a ceramic knife.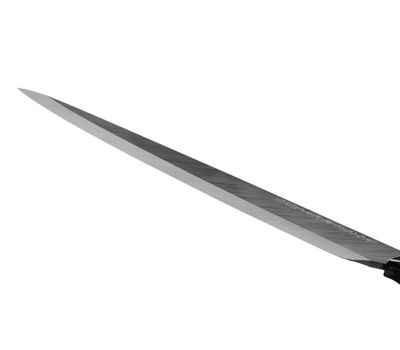 Precision Diamond Ground Edge
The cutting edge of each of our ceramic knives is thoughtfully designed from tip to heel, giving you a control during every step of your meal preparation.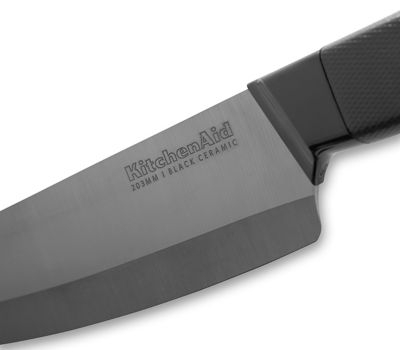 Tough-Grade Black Ceramic
The advanced material and technology that goes into our ceramic blades makes them second only to diamond in hardness, and extremely wear resistant. Plus they're substantially lighter than stainless steel knives allowing for easy maneuverability no matter the cutting angle.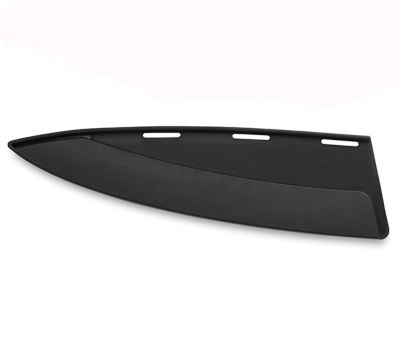 Sheath Shield
The hard plastic blade shields that come with our ceramic cutlery keep knife edges clean, and provide scratch-free convenient drawer storage. Plus they slip on and off in seconds, making instant blade protection hassle free.
Specifications
Features
Knife Construction
Press Molded
Handle Construction
Weighted Handle Construction
Show More Specifications
Reviews
Rated 5 out of 5
by
Sally's Blue Ribbon Artisan Bread
from
Favorite Bread Knife
Been using it about a month, it has a thin blade, light weight structure and a comfy handle grip! It will cut thru frozen, dense, artisan bread with ease. I was truly impressed.
Date published: 2016-09-25
Rated 3 out of 5
by
Rswover
from
Serves its purpose
This knife performed satisfactory as intended. It will not a go to knife on a regular basis. Was pleased that a sheath was included for storage.
Date published: 2016-09-24
Rated 5 out of 5
by
Rescuemom51
from
Ceramic Bread Knife
Loved this knife. It is nice and lightweight, very sharp, and slices even very tender breads nicely.
Date published: 2016-09-23
Rated 5 out of 5
by
Linda
from
Wonderful Knife!!!
I absolutely love this knife. I have a drawer full of knives, but I usually have to try two or three to get the result that I desire when slicing bread. This knife gets the job down right each time! No more having to look to decide which one I want to try. This is my new "go to" knife for all of my bread cutting needs.
Date published: 2016-09-21
Rated 4 out of 5
by
Greymom
from
6" Ceramic Bread knife: The good and the bad
The knife came in a nice sheath. It cut everything I used it on beautifully. However, it is very light and when it got bumped it flew off the counter top and fell to the floor, breaking off the very tip of the blade. It is still quite usable. I would recommend this knife with the admonition to be very careful not to drop it. I did not notice any warning on the packaging regarding fragility. I would prefer a longer blade for my big loaves of bread.
Date published: 2016-09-21
Rated 5 out of 5
by
Dutchgirl
from
Good dishwasher safe knife
I love that this is dishwasher safe, super sharp and lightweight. Works great on baguettes and sweet breads. It seems a little short to handle round no knead rustic loaves. But the pros definitely make up for the length. Maybe Kitchenaid will make a longer version?
Date published: 2016-09-20
Rated 5 out of 5
by
Linda N
from
Fabulous serrated knife!!
This is my go to knife! Bread, tomatoes, sandwiches- it's also wide enough to spread that mayo; it never needs sharpening and goes in the dishwasher. Anywhere a serrated knife will go, this is better! The handle is nice and wide with a good grip, easy enough for the kids to use.
Date published: 2016-09-20
Rated 5 out of 5
by
MJ
from
Favorite knife in drawer
Been going to purchase new knives ! Received the Ceramic 6" Bread knife. It is now my favorite knife to use. Fits nicely in the hand & not heavy. Dishwasher safe a big plus ! Added bonus Lifetime warranty ! Will be looking to purchase additional Kitchen Aid Ceramic knives !
Date published: 2016-09-20
Demos & Guides
guides
Warranty Information
A complete description of your warranty coverage, and contact information for service and support.