Displaying 2 out of 2 items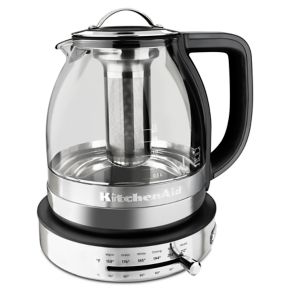 Top Features:

Close

Premium Schott DURAN® Glass and Stainless Steel Construction:

Ideal for making your perfect cup of tea.

Close

5 Specialty Tea Settings:

Designed to preserve each tea's unique flavors and aromas.

Close

Stainless Steel Tea Steeper:

Easy to remove after the appropriate steeping time so tea doesn't over steep. Use the stainless steel tea steeper for brewing tea in the kettle or simply remove it to boil water for other uses. Keep your counter clean from water and tea drips, using the steeper holder.
Displaying 2 out of 2 items