NEW
44 dBA Dishwasher with Dynamic Wash Arms and Bottle Wash
44 dBA Dishwasher with Dynamic Wash Arms and Bottle Wash is rated out of 5 by 158.
This beautifully designed top control dishwasher harnesses the power of the Dynamic Wash Arms to provide complete water coverage and superior cleaning. The unique design has nine arms that directly spray water everywhere in the dishwasher, including hard to reach places. It also features exclusive Clean Water Wash System that continuously cleans the wash water for superior performance, even with the heaviest loads.
Black Stainless - KDTM704EBS
Features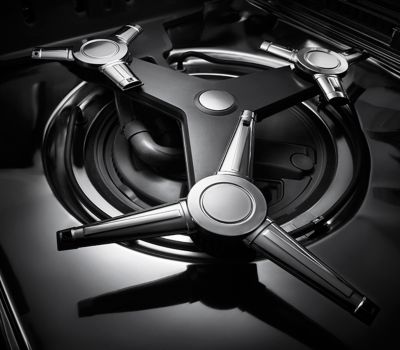 Dynamic Wash Arm
features nine wash arms in one for 3 times better coverage. This unique design directly sprays water everywhere in the dishwasher, including hard to reach places. This means dishes get a powerful clean no matter where they are placed in the rack.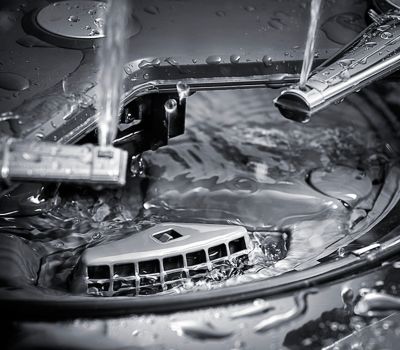 Clean Water Wash System
continuously removes food particles from the wash water. The result of this exclusive technology is clean wash water for excellent performance. Plus, there's no need to ever remove and clean the filter.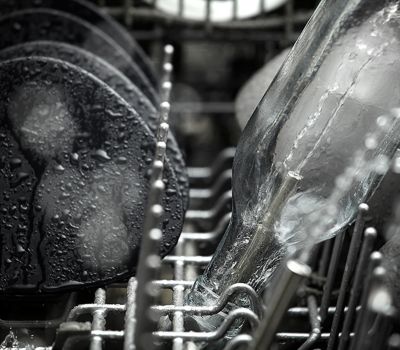 Bottle Wash
provides four dedicated spray nozzles in the upper rack that can be placed deep inside tall glasses and bottles to thoroughly clean even deep and odd-shaped dishes. Each nozzle is adjustable and can be bent down to accommodate a wide variety of dishes.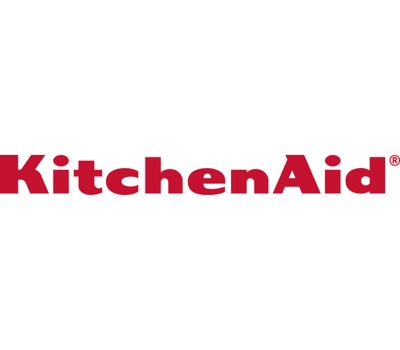 ProScrub® Option
Helps eliminate soaking or pre-scrubbing with 40 targeted spray jets that help remove stubborn messes like seared or baked-on foods.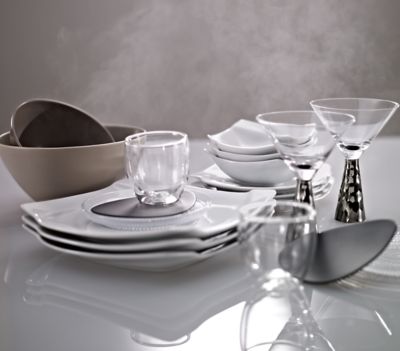 ProWash™ Cycle
Determines the ideal cycle for washing dishes based on soil level and then makes real-time adjustments to achieve the best cleaning performance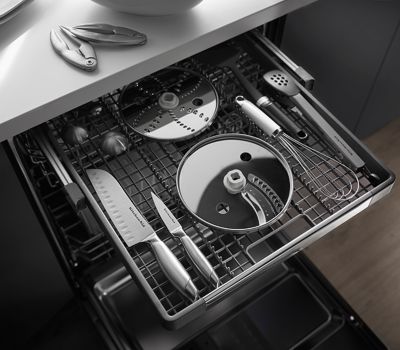 Third Level Rack
makes it easy to clean hard-to-place items such as spatulas, serving utensils and measuring cups, freeing up space in the lower two racks.

Advanced ProDry™ System
Delivers the best drying1 performance without rinseaid using a recessed heating element and a fan to draw moisture out of the wash tub giving you better drying results.

SatinGlide® Max Rails (Upper and Lower Racks)
Creates a smooth, premium feeling when pulling out the upper and lower racks, particularly with heavy loads.

Sliding Tines in the Lower Rack
provides the ideal fit for deep and narrow dish sizes. The adjustable tines let you customize the spacing between the rows.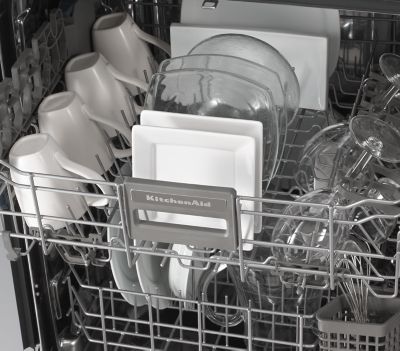 2 Fold-Down Cup Shelves with Integrated Stemware Holders
Provides extra room in the upper rack to hold additional cups, wine glasses, or long items such as utensils and spatulas.

Culinary Caddy
provides extra space for tall utensils such as whisks and spatulas, maximizing usable space in the lower rack.

Express Wash
quickly and effortlessly handles the heaviest soils, even stubborn baked and seared-on messes in less time.
Specifications
Configuration and Overview
Energy Star® Qualified
ENERGY STAR® Qualified
Cycle Selections
Express Wash, Light/China, Normal, ProWash™, Rinse Only, Tough
Option Selections
1-24 Hour Delay, BottleWash, Control Lock, Heated Dry, Hi Temp Wash, ProDry™, ProScrub®, Sani Rinse®, Top Rack Wash
Water Filtration System
Maintenance Free Microfilter
Extras
2-Plastic Cup Shelves, 4-Light Item Clips, 8-Stemware Holders
Adjustable Upper Rack
2 Position
Number of Place Settings
16
Controls
Exterior Status Light
Multi-Color
Dimensions
Depth With Door Open 90 Degree
49 1/2
Show More Specifications
Reviews
Rated 5 out of 5
by
KR
from
Excellent product KitchenAId never disappoints
Installed 3 months ago awesome performance. KitchenAid never disappoints.
Date published: 2017-10-07
Rated 5 out of 5
by
MissOpheliaRose
from
LOVE IT!!!!!!!!!
This is an expensive dishwasher, but it is worth every penny for this top of the line KitchenAid gem! I love that there is a light when you open the door. I love the bottle washers. I love the cutlery tray which keeps cutlery from falling together. I love the top rack for larger utensils. I love the mini basket in the back of the top tray for tiny jars, etc. I love the adjustable shelves and tines. I love that I do not need to rinse anything and my dishes come out sparkling clean and wonderfully dry. I love that this dishwasher is sooooo quiet. Even when standing next to it, all you hear is a quiet swish at times. FABULOUS! I am so happy with my purchase!!!
Date published: 2017-10-06
Rated 5 out of 5
by
Movin' On
from
Best Dishwasher I ever owner
Very quiet and does a great job cleaning the dishes. I use the bottlewasher feature to clean grimy coffee cups and its works great.
Date published: 2017-09-19
Rated 5 out of 5
by
BP
from
Quiet!
I've only taken this dishwasher on a test drive so far just to ensure that it works. I purchased for a new home that is not yet complete. I ran a test cycle and let me tell you that this thing is QUIET! I had to check to make sure that it was actually operating. I'll post an update once it is installed in my new home, but so far so good!
Date published: 2017-09-11
Rated 5 out of 5
by
LMIsaak
from
Let there be light!
We bought this dishwasher about a month ago and love it! The best feature by far is the interior light!! Why has no one thought of this before? That is something I never thought I'd needed but it's a great feature. Another feature we love is the smooth gliding racks! They slide out very smoothly and effortlessly. Above all the dishwasher is quiet and gets the dishes clean. We haven't used the bottle washers but we bought this machine specifically for the bottle washing capability since my husband is a cyclist and washing bottles is a chore. Great feature! I highly recommend this unit!
Date published: 2017-09-02
Rated 5 out of 5
by
PD
from
WoW
Another great product from the only brand I trust!
Date published: 2017-08-30
Rated 5 out of 5
by
Sandybeach
from
So Quiet!
We purchased a complete package of Kitchenaid products &I love them all! You don't even know the dishwasher is running it is so quiet. Dishes come out sparkling clean - pans I did not have clean before are now clean. Love the lighting, electronic selections and rack options.
Date published: 2017-08-21
Rated 5 out of 5
by
VG
from
Amazing!
This has been installed for a month now and it meets all expectations. Absolutely sparkling clean dishes and it's ALMOST silent! We're very happy.
Date published: 2017-07-30
Rated 5 out of 5
by
Mark
from
Quiet with great features
Found this dishwasher while doing research to find a stylish non-commercial level set of appliances for a kitchen update. The looks and features are great; this is the quietest dishwasher that I have experienced which is important when the TV is in the adjoining space. Have only had it installed for about 1 week now and it works well.
Date published: 2017-07-18
Rated 5 out of 5
by
Amy
from
Love my KitchenAid dishwasher!!!
My new KitchenAid is so much better than my last one. I love it!!
Date published: 2017-07-17
Rated 5 out of 5
by
DaiseyGirl
from
Quiet and efficient
Have used the DW four times since moving in a month ago. It is quiet and efficient.
Date published: 2017-07-17
Rated 5 out of 5
by
paul
from
large capacity, quiet
we bought this 3 weeks ago and are very happy with it.
Date published: 2017-07-11
Rated 5 out of 5
by
Turtle Mom
from
All the Bell & Whistles
Great product and definitely recommend. This was a replacement for a 16 year old KitchenAid.
Date published: 2017-06-26
Rated 5 out of 5
by
KD
from
Surprised at how quiet it is!
The dishwasher works as advertised. I am pleasantly surprised at how quiet it is. And it has some really nice features--like the bottle washers and top rack wash only. I have only been using it for about a month now, but I am pleased with it so far. My old dishwasher broke about 7 years ago and I have been doing the dishes by hand. This dishwasher is a dream!
Date published: 2017-06-21
Rated 5 out of 5
by
Ron
from
Great Dishwasher
I bought this model last year to replace a two drawer and it is so quiet and effective with all the chores I give it. I'm sold on Kitchenaid.
Date published: 2017-06-19
Rated 5 out of 5
by
Debby
from
Best dishwasher ever
I have had great experiences with Kitchenaid appliances in the past and this newer purchase did not disappoint. I love this dishwasher. I look forward to using it everyday. It is so quiet that when I first started using it I I had to keep opening the door to make sure it was running. Thank you Kitchenaid.
Date published: 2017-06-03
Rated 5 out of 5
by
Scott
from
Great Dishwasher
Exceptional dishwasher. Extremely quiet. Superb cleaning.
Date published: 2017-05-21
Rated 5 out of 5
by
Debbie
from
Dishwasher
I have been keeping house for 40 years and believe me I have had my share of dishwashers moving 12 times. This is the quietest machine I have ever had. Actually asked my daughter if she wanted to hear my dishwasher running.....she did.....I turned it on....is it running?.......yes : )
Date published: 2017-05-19
Rated 5 out of 5
by
Bernie
from
Best Dishwasher Yet!!!
My third KitchenAid Dishwasher and it's the best one yet!!! Love the light and bottle wash features. Best of all.. super quiet, if not for the light and times, I would not even know machine was running!
Date published: 2017-05-15
Rated 1 out of 5
by
Disappointed
from
Looks Good on Paper...
First, VERY VERY quiet..cant tell it's on. Bottle wash feature seems like a good idea, but when you lower the upper rack enough to use the bottle wash with an average sports bottle, you can't fit a normal size dinner plate in the bottom rack without hitting the rotating wash arms. This is true of normal size (16 oz) glasses in the top rack as well. We had to permanently remove the top sliding drawer to effectively use the dishwasher. Touch controls are OK, but it is almost impossible to cancel a cycle. Less than a year old and it leaks! Turns out the tub was bad. Under warranty, but it took weeks with the dishwasher out of commission... and $1500 of associated floor and drywall repair that wasn't. Warranty note. Be advised if you purchase in advance of a large kitchen remodel: They count the PURCHASE date, not the DELIVERY/INSTALLED date. For us, this was about 3 months difference.
Date published: 2017-05-11
Rated 5 out of 5
by
Topgun
from
Best dishwasher we have ever had,
far superior to any dishwasher we have ever had, and since we are both 70 we have purchased several over the years...cleans better than any previous models, very quiet, very efficient...many more options than we have previously had
Date published: 2017-05-02
Rated 5 out of 5
by
Zack
from
Another homerun
Exceptional washing and cleaning. This with cascade platinum detergent and my dishes look new.
Date published: 2017-05-02
Rated 5 out of 5
by
m2klr
from
Love my dishwasher
I bough this dishwasher with all my other kitchen appliances. this my favorite. Love the three levels to stake dishes. Easy to use. Cleans better than any dishwasher I have owned. But best of all it is so quiet I can hardly tell when it is going.
Date published: 2017-05-02
Rated 5 out of 5
by
Linda P
from
Remakable features with this dishwasher
This dishwasher has feature options movable shelves, bottle washers with power jets that cleans all cooking pans and dishes and is all stainless steel on the inside.
Date published: 2017-05-01
Rated 4 out of 5
by
Keeping it clean
from
Almost perfect
Quiet, good cleaning, but the top shelf is a waste. Previous model had cutlery tray that was more functional.
Date published: 2017-04-20
Rated 1 out of 5
by
CamLane
from
Broken after 5 months
Loved this dishwasher initially, but after only 5 months, wash performance is horrible, has gotten much louder, and nothing comes clean. Very disappointed and wish I had purchased a Bosch.
Date published: 2017-04-18
Rated 5 out of 5
by
TSiGirl
from
Great Dishwasher
It cleans my dishes and utensils like a dream! It is very quiet and it looks great in my kitchen. I find the third top rack very useful for smaller items like plastic tops..etc...
Date published: 2017-04-15
Rated 4 out of 5
by
Dishes that never end!
from
In search of great dishwasher...
Works well if I use Pro wash, Pro scrub, & Hi-temp wash. Any other combo doesn't get everything clean. Still has trouble with casserole dishes. So ignore their claims it gets off even backed on food from casserole dishes. It hasn't for me. Wish it had side jets instead of bottle washers.
Date published: 2017-04-07
Rated 1 out of 5
by
Shelli
from
Warped Heating Element (but cleans well)
Purchased in October 2015. Loved it initially. It washes very effectively (and I'm not a pre-rinser) and is quiet. However, a few months ago I noticed the heating element coil was turning white in one particular area. The heating element then started to warp and has popped out of the support brackets. One portion of the coil is now touching the washer floor while the other side is dangerously close to being hit by the spray arm. The warranty ended a year from purchase so we will be paying for the repair. Very disappointed. Not at all what I would expect from KitchenAid.
Date published: 2017-04-06
Rated 5 out of 5
by
Sharon
from
Love our new Kitchenaid dishwasher!
We love the bottle washer! Very quiet and does a great job on soiled dishes.
Date published: 2017-03-30
Demos & Guides
guides
Use & Care Guide
Comprehensive information about your new appliance - from getting started to cleaning and maintenance.
Energy Guide
Information about the efficiency of your appliance, including energy consumption and annual costs to operate.
Dimension Guide
Detailed dimensions of your new appliance with space requirements for the area surrounding it.
Installation Guide
Instructions for unpacking and installing your appliance, including electrical requirements and necessary tools.
Warranty Information
A complete description of your warranty coverage, and contact information for service and support.
In order to read a PDF file, you must have Adobe Acrobat reader installed on your computer. You can download the latest version at the Adobe website.
Show More Guides
(1) Among leading premium brands, with rinse aid.