NEW
44 dBA Dishwasher with Window and Lighted Interior
44 dBA Dishwasher with Window and Lighted Interior is rated out of 5 by 144.
This beautifully designed Top Control Dishwasher has a Window with Lighted Interior so you can inspect dishes before removing them. It uses breakthrough Clean Water Wash System that continuously cleans the water for superior performance, even with the heaviest loads. Plus, the filter is maintenance-free. It also includes a ProScrub™ Option with 40 spray jets that make quick work of stubborn messes.
Stainless Steel - KDTM384ESS
Features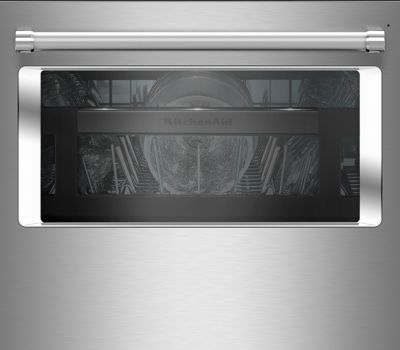 Window with Lighted Interior
allows you to view the dishwasher interior and inspect your dishes to ensure they are sparklingly clean even before removing them.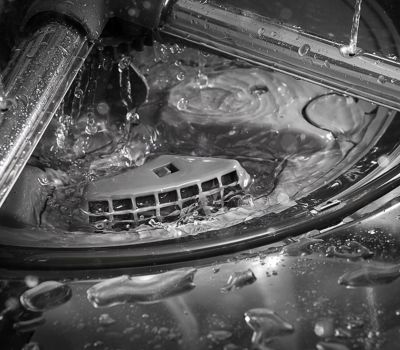 Clean Water Wash System
continuously removes food particles from the wash water. The result of this exclusive technology is clean wash water for excellent performance. Plus, there's no need to ever remove and clean the filter.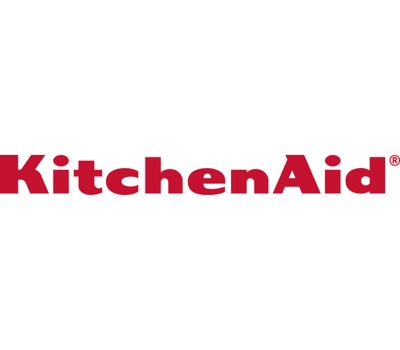 ProScrub® Option
Helps eliminate soaking or pre-scrubbing with 40 targeted spray jets that help remove stubborn messes like seared or baked-on foods.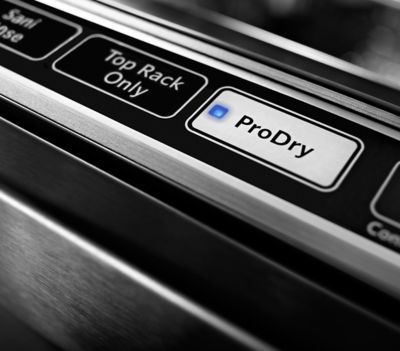 Advanced ProDry™ System
Delivers the best drying1 performance without rinseaid using a recessed heating element and a fan to draw moisture out of the wash tub giving you better drying results.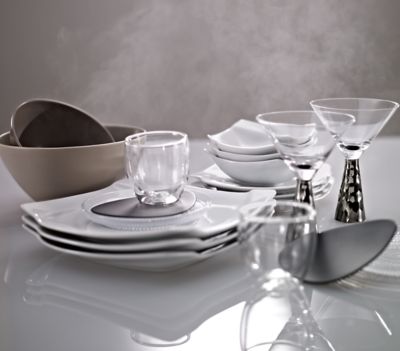 ProWash™ Cycle
Determines the ideal cycle for washing dishes based on soil level and then makes real-time adjustments to achieve the best cleaning performance

SatinGlide® Max Rails (Upper Rack)
Creates a smooth, premium feeling when pulling out the upper rack, particularly with heavy loads.

2 Rows Fold-Down Tines in Upper Rack
adjustable tines can be shifted into one of three positions to accommodate deep or wide dishes.

Fold-Down Tines in the Lower Rack
can be adjusted in one of three positions so water can clean inside deep or wide dishes.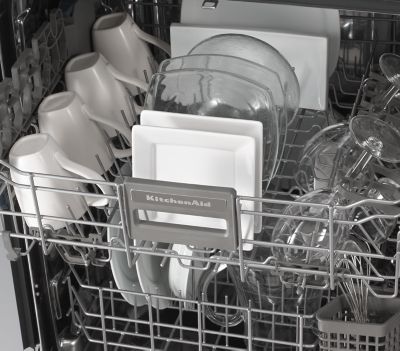 2 Fold-Down Cup Shelves with Integrated Stemware Holders
Provides extra room in the upper rack to hold additional cups, wine glasses, or long items such as utensils and spatulas.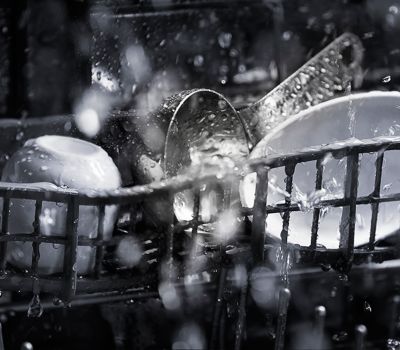 Utility Basket (Upper Rack)
provides a dedicated space for small items such as small lids and utensils.

Express Wash
quickly and effortlessly handles the heaviest soils, even stubborn baked and seared-on messes in less time.
Specifications
Configuration and Overview
Energy Star® Qualified
ENERGY STAR® Qualified
Cycle Selections
Express Wash, Light/China, Normal, ProWash™, Rinse Only, Tough
Option Selections
1-24 Hour Delay, Control Lock, Heated Dry, Hi Temp Wash, ProDry™, ProScrub®, Sani Rinse®
Water Filtration System
Maintenance Free Microfilter
Extras
2-Plastic Cup Shelves, 4-Light Item Clips, 8-Stemware Holders
Adjustable Upper Rack
2 Position
Number of Place Settings
15
Controls
Exterior Status Light
Multi-Color
Dimensions
Depth With Door Open 90 Degree
49 1/2
Show More Specifications
Reviews
Rated 5 out of 5
by
Pnopno
from
Clean dishes, quiet
Just got this appliance and am. Dry happy with it. It is very quiet. I like the lighted interior. And it looks great. Btw this form is very bad. Hard to use stars
Date published: 2017-12-21
Rated 5 out of 5
by
Buzzi
from
Love this dishwasher!
We bought this dishwasher to replace a new GE Profile dishwasher that was a piece of junk. Despite how it was used the inside would build up mold and slime. This Kitchen Aid dishwasher stays sparkly clean, it's very quiet, and it actually dries the dishes, too! (Another reference to the GE junk.) We also love the interior lights.
Date published: 2017-12-21
Rated 5 out of 5
by
pamelak
from
love the light
just bot it and am happy with the light as can inspect the dishes much better. i believe glassware is much cleaner than my previous dishwasher, and love the ease with which the top shelf height can be adjusted up and down. most amazingly, it is so quiet, i can barely tell it is running!
Date published: 2017-12-19
Rated 5 out of 5
by
Anonymous
from
Best Dishwasher
We owned a KitchenAid for 25 years with great service and no problems, but it finally died due to water pump bearing. So we bought another and LOVE it. Has a fan assist dryer like our old model and this one dryer better. No need to prepare rinse dished are cleaned better than hand wash. Love the interior light too. Soooo quiet. Two racks with the additional baskets are working good for us. Highly recommend this model.
Date published: 2017-12-18
Rated 5 out of 5
by
E.T.
from
KitchenAid Dishwasher
This is a great dish washer, as it quiet and functional. In addition, it looks great in my kitchen.
Date published: 2017-12-06
Rated 5 out of 5
by
Corliss
from
Great features
Just starting to use dishwasher and love how quiet and good looking it is. Wish it had a shorter cycle.
Date published: 2017-11-20
Rated 5 out of 5
by
MzCoconut
from
Quiet efficiency!
My husband is an appliance repairman and he always brought home dishwashers that needed a minor repair that a customer didn't want. So this is my first new dishwasher and I'm very pleased with the various cycles. I'm especially happy with its quiet operation as I work from home and can run the dishwasher without a distracting noise in the background when I'm on the phone with customers. :)
Date published: 2017-11-16
Rated 5 out of 5
by
louisianarider
from
great features
i bought a month ago great. would recommendit n great value
Date published: 2017-11-15
Rated 5 out of 5
by
GRNRB
from
BEST DISHWASHER I'VE HAD
THIS DISHWASHER IS SO QUIET. GLASSES ACTUALLY GET CLEAN
Date published: 2017-10-28
Rated 5 out of 5
by
Erie, pa
from
Very quiet
Great dishwasher very quiet! Love the light feature!
Date published: 2017-10-22
Rated 5 out of 5
by
Very happy consumer
from
Best dishwasher we have had in 30 years
We have had our Kitchen Aid dishwasher for approximately six weeks. We had the dishwasher professionally installed. I read all the instructions and use only the Cascade products recommended by Kitchen Aid. The results are shocking. Our silverware glimmers like gold and our glassware is perfectly clear. We love our Kitchen Aid dishwasher
Date published: 2017-10-13
Rated 5 out of 5
by
Ingrid
from
Looks as good as it performs
Glad to have picked this model. A very nice machine.
Date published: 2017-10-09
Rated 4 out of 5
by
Joey Z
from
Everyone comments on this dishwasher
This dishwasher looks incredible with the illuminated window - everyone comments on it. the finish inside and out is beautiful and I have no idea how we will ever use all of the features. Dishes come out perfectly clean! My only negative is that it is a bit louder than I was anticipating - definitely not a big deal as when I say "loud", I mean you can tell it is running when there is no TV/music on. Still perfectly fine to run at night or with guests around.
Date published: 2017-10-06
Rated 5 out of 5
by
john9471
from
Quiet and Efficient Dishwasher
This dishwasher was installed a week ago and what a difference it has made. It is not only very quiet (have to put ear to door to tell it's running) and does a remarkable job in both cleaning and drying. Intuitive controls, easy loading for even large items, and while I wasn't sure about the window and lighted interior, they too are a great feature that I would order again.
Date published: 2017-10-06
Rated 5 out of 5
by
Rachael
from
Perfect
Very quiet and works perfectly.
Date published: 2017-09-06
Rated 4 out of 5
by
Rosie the riveter
from
Does a great job, watch out for the door
The dishwasher is very quiet. The only time I hear it is if I put a pot or bowl in just righy and the water sprays it funny. Dishes have come out clean every time. Make sure you're using the drying aid to get the dishes as dry as possible. There's an adjustment that can be made for the rinse aid depending on your water. My only complaint is the door. When I'm unloading, I seem to catch my leg on the corner frequently. Not sure if the door is slightly taller then my old one or there's some force that pulls me towards it! Overall, great dishwasher, I've been very pleased with this purchase.
Date published: 2017-08-16
Rated 5 out of 5
by
Kris
from
I said who needs a window or lights in a dishwasher...I DO!.
I got a gift card for a dishwasher....I'm so glad I picked this one..cant hear it run..which is good because I run a daycare and no extra noise is needed in this home..the window and lights are excellent too....
Date published: 2017-08-02
Rated 5 out of 5
by
JR
from
Easy to use
I bought about a month ago and it is so much easier to use then the other product we had. Highly recommend this product
Date published: 2017-07-17
Rated 5 out of 5
by
None
from
Awesome - better than we expected.
Best purchase we've made. If only we can get it properly installed.
Date published: 2017-07-12
Rated 5 out of 5
by
Greymom
from
Husband: "Are you sure the dishwasher is on?"
Old dishwasher died after a long productive life. Went right to Kitchen Aid and shopped for the model I wanted. Bought it and had it installed after a few local issues were settled. It is really very quiet and the dishes sparkle. The only negative is that the cycles are much longer than I'm used to. The light cycle is over two hours, so there is no quick clean up after cooking, before dinner. It was explained that a longer cycle with lower H2O temp is more energy efficient, The Express wash may be a bit shorter. I have not used it yet. All in all, I would never have anything other than a Kitchen Aid.
Date published: 2017-07-11
Rated 5 out of 5
by
Trina
from
Efficient and exceedingly quiet
I like the look of this with controls on the upper edge of door. So quiet that it is hard to tell when it is running. I rinse all of my dishes and they sit in there for days since there are only 2 of us. Does a wonderful job of cleaning. Very impressed with this dishwasher. We had a Maytag before and it was wonderful, just getting ragged. Really no complaints with it while raising family. However, this dishwasher is a much more expensive and higher quality model for sure. I would recommend this item for sure.
Date published: 2017-07-11
Rated 5 out of 5
by
KitchenAid Convert
from
Best Dishwasher Ever!
I bought this dishwasher a few months ago and I love it. The window is a really cool feature, as is the light in the interior. The pot scrubber function makes quick work of dirty pots and pans - no need to pre-rinse. It's so quiet I often check to make sure it's running. This dishwasher makes me excited about dirty dishes LOL.
Date published: 2017-07-11
Rated 3 out of 5
by
sg
from
Works well
I'm happy with the dishwasher so far. It doesn't go out of its way to clean all surfaces but it is very quiet.
Date published: 2017-07-02
Rated 5 out of 5
by
Sue Tex
from
Great features!
The dishwasher is super quiet and cleans great. Everything gets dry, as well. And we love the window and the light!
Date published: 2017-06-26
Rated 5 out of 5
by
Em
from
The quietest dishwasher, ever!
What a pleasant change from out old dishwasher. We used to have to turn the television up because our old dishwasher was so loud. Now, we can barely hear it. The lights make it easy to load and the window just makes it look super cool.
Date published: 2017-06-18
Rated 5 out of 5
by
Sandy
from
Great Dishwasher - So Quiet
We renovated our kitchen and bought this new Kitchenaid dishwasher with window. So quiet that we don't hear it and does a great job cleaning our dishes. We love it!
Date published: 2017-06-16
Rated 5 out of 5
by
Steve
from
Great Dishwasher
Amazing dishwasher!. looks great and performs perfect. very happy with it
Date published: 2017-06-16
Rated 5 out of 5
by
Sandy
from
Love Kitchenaid Dishwasher with Lighted Interior
Love my new Kitchenaid dishwasher with lighted interior. This is the most quiet dishwasher I have ever had and does a great job cleaning dishes. And we love the lighted interior. It lets us know when the dishwasher is finished.
Date published: 2017-06-15
Rated 5 out of 5
by
Larry Colin
from
Window and light
I did get this a month ago along with a kitchen aid stove both I love
Date published: 2017-06-09
Rated 4 out of 5
by
Sheryl
from
Modern look
Used it for 2 weeks, and dishes were not clean. Had to rewash all dishes by hand. Then discovered the top rack was adjustable. Manual did not address it and the on line did not address it. Salesman did not teach it either. Now, raising the rack allows dishes to get clean and I LOVE IT!
Date published: 2017-06-04
Demos & Guides
guides
Energy Guide
Information about the efficiency of your appliance, including energy consumption and annual costs to operate.
Dimension Guide
Detailed dimensions of your new appliance with space requirements for the area surrounding it.
Warranty Information
A complete description of your warranty coverage, and contact information for service and support.
Installation Guide
Instructions for unpacking and installing your appliance, including electrical requirements and necessary tools.
Use & Care Guide
Comprehensive information about your new appliance - from getting started to cleaning and maintenance.
In order to read a PDF file, you must have Adobe Acrobat reader installed on your computer. You can download the latest version at the Adobe website.
Show More Guides
(1) Among leading premium brands, with rinse aid.