NEW
30" Electric Cooktop with 4 Radiant Elements and Touch-Activated Controls
30" Electric Cooktop with 4 Radiant Elements and Touch-Activated Controls is rated out of 5 by 154.
This ceramic-glass cooktop features touch-activated controls that add to its sleek design. Even-Heat™ Technology is found on all elements. You'll get consistent temperatures without hot or cool spots and a range of simmer and melt settings. To maximize the 30-inch space, you get a triple-ring and double-ring element that lets you match element performance to cookware size.
Stainless Steel - KECC607BSS
Features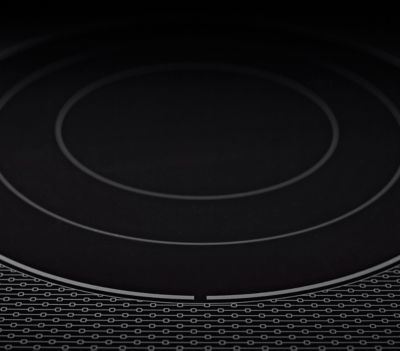 12''/9''/6'' Triple-Ring Round Element
Maximizes your flexibility with three distinct sizes that allow for element selection based on cookware size.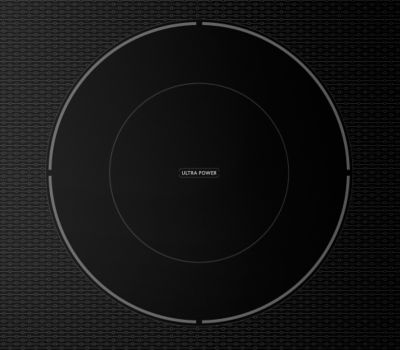 10''/6'' Ultra Power™ Double-Ring Round Element
Two element sizes at one location give you the ability to use the element for large stock pots or six-inch sauté pans.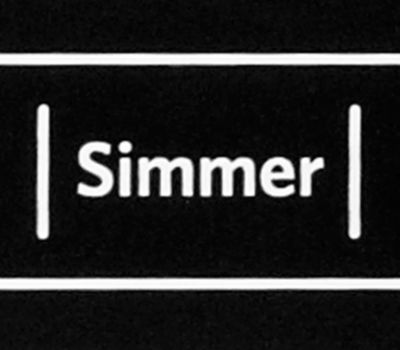 Even-Heat™ Simmer on All Elements
Gives you added versatility and takes the guesswork out of finding the perfect power level for soups and sauces. Even-Heat™ elements offer customized heat control with a range of simmer settings.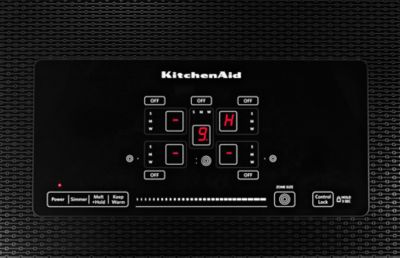 Even-Heat™ Melt on All Elements
Provides the ability to get the low temperatures needed to melt chocolate or butter without scorching. The element uses Even-Heat™ technology to maintain a constant supply of power.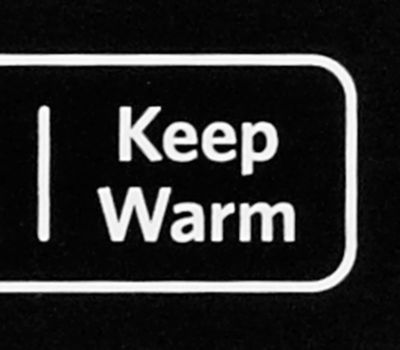 Keep Warm on All Elements
Provides an ultra-low electric element output that does not exceed 100 watts. This makes it ideal for keeping cooked foods warm.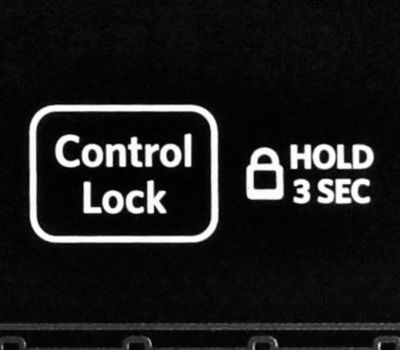 Control Lock Function
Helps prevent unintended use and makes it easier to clean the control panel.
Specifications
Configuration and Overview
Surface Material
Ceramic Glass
Number of Elements-Burners
4
Cooktop Element Style
Radiant
Installs Over Built-In Oven
Yes
Cooktop Features
Left Front Power
3000W/1950W/1050W
Left Front Size
12"/9"/6"
Right Rear Power
3000W/1900W
Right Rear Element-Burner Type
Dual
Controls
Heating Element On Indicator Light
Yes
Hot Surface Indicator Light
Yes
Show More Specifications
Reviews
Rated 2 out of 5
by
CassiL
from
Scratches way too easily!
The first time I used this cook top my skillet scratched it. Since then, I've scratched it again while being super careful. Also, when you spill something on the cooktop, it is terribly hard to clean. It looks great when cleaned up (minus the scratches) and works well. Wish I would have known how easily it scratches though.
Date published: 2017-10-09
Rated 1 out of 5
by
Bluedog
from
Cooktop defected?
Had this installed and only used a handfull of times the black coating in the glass is being removed from the glass. Called kitchenaid and it being sunday they are closed. This was just a regular flat calphlone pan that was on there. Cant use due to look of cooktop. Will keep everyone informed depending on feedback.
Date published: 2017-09-24
Rated 1 out of 5
by
JF the Chef
from
Not very good at all
This cooktop is either defective or deficient. 35 minutes to boil 6 quarts of water for pasta on the Ultra Power burner. Slow to cook anything and everything. Had the service tech out; he never saw one of theses units and was a waste of time. The controls are far from user friendly; the last design was much better. Very disappointed after ten years with my last Kitchenaid cooktop.
Date published: 2017-08-20
Rated 5 out of 5
by
Cyclist201
from
Great Features
Easy to use...several burners have variable sizes...safety control lock.
Date published: 2017-08-17
Rated 5 out of 5
by
Chef
from
Easy to keep clean
It is fun to work on and easy to regulate temperature
Date published: 2017-08-04
Rated 5 out of 5
by
Kila
from
Cooktop for a pro
Have had one of these for over 12 yrs. Am moving to a new place and had to have KitchenAid. This model is an update of our original and I look forward to using it. [even is prettier to view than original.]
Date published: 2017-08-02
Rated 5 out of 5
by
becky
from
It has been fun learning a new way to cook
Ihave enjoyed using it , and had no problem adjusting to a new technique
Date published: 2017-06-24
Rated 5 out of 5
by
jen
from
love my new cooktop
Love my new cooktop. Easy to use and looks great. First time I went with no knobs and I'll never go back.
Date published: 2017-06-21
Rated 5 out of 5
by
Theresa
from
Love smooth surface cooktop
I love my new smooth surface cooktop! It is so easy to clean and is great to no longer to clean around knobs. It is great to be able to adjust the pan size. I love the safety features as well. You can lock the controls so they cannot accidentally be turned on. It also beeps if you place anything on top of the controls. I greatly recommend this cooktop.
Date published: 2017-05-25
Rated 5 out of 5
by
Hotrod
from
Extremely satisfied with this cooktop.
Obtained this 2 weeks ago to replace an existing cooktop that my wife dropped a hot pan on the corner and cracked it. I like the fact that this one has aluminum trim across the front and back that should protect it against similar accidents.
Date published: 2017-05-15
Rated 1 out of 5
by
Sharon
from
Difficult to Use
Maybe I need more time with this cooktop, but it is very difficult to use. Not at all intuitive. I keep pushing, and pushing. Sometimes something happens, sometimes it doesn't.
Date published: 2017-05-09
Rated 5 out of 5
by
Fred
from
Very Happy
I am very happy with this cooktop. It is the best cooktop I have ever owned and used. It is very easy to use and clean because there are no knobs.
Date published: 2017-05-07
Rated 5 out of 5
by
Kathy
from
Looks Beautiful and Works Great
I wanted a cooktop for a real cook, with enough room and the features I needed that also looked beautiful. This one gave me both.
Date published: 2017-04-20
Rated 5 out of 5
by
Netty
from
Excellent!
This cooktop is efficient as well as safe and great looking!
Date published: 2017-04-08
Rated 4 out of 5
by
Debbie
from
Great Features
Great features but needed to teach my family how to adjust the heat temperature. Needed to read book to learn but other than that great product.
Date published: 2017-03-30
Rated 5 out of 5
by
Kathy
from
Love it!
I live this cook too. Very easy to operate, has "zone" size, so I can fit the burner to my pan. Easy to keep clean!
Date published: 2017-03-23
Rated 5 out of 5
by
Becca
from
Great features
The best feature is the lock on the cooktop, with the conrtroll being digital I don't have to worry about my cats accidentally turning it on while I'm away.
Date published: 2017-03-18
Rated 5 out of 5
by
Rebecca
from
stylishcooktop
Pulls my kitchen together. Easy to use and clean, I love the ease of adjusting the heat temperature on each burner, and the lock ensures my cats don't accidentally turn one on when I'm not home.
Date published: 2017-03-16
Rated 5 out of 5
by
Jan
from
Great buy
Very happy with my new cooktop. Thought it might be a challenge to operate, but found it was easy to learn. Cleans up beautifully.
Date published: 2017-03-14
Rated 5 out of 5
by
John
from
Easy to use
Cooktop is easy to use and would recommend it to anyone.
Date published: 2017-03-10
Rated 5 out of 5
by
bill
from
Excellent Cooktop
I am an avid cook & I love all the features of this cook top. I makes cooking so easy with its' adjustments and easily recognizable touch controls.
Date published: 2017-03-09
Rated 1 out of 5
by
Very Angry
from
Disappointed in Kitchenaid Company
I purchased 3 Kitchenaid Appliances for my new kitchen. There was insufficient foam tape supplied to mount the cooktop to the granite countertop. I spent an hour on the phone, spoke to customer service, parts, customer service again and then a supervisor to find out that the tape would require my purchasing it........$25.59 a roll plus S&H and it was on backorder till April. The cooktop requires 106" of tape to go around it. I received 38". i am a very angry first customer!
Date published: 2017-03-09
Rated 4 out of 5
by
Tony B
from
Beautiful appliance.
Rapid heating and very easy to keep clean. The controls are a little confusing at first, but just take getting used to.
Date published: 2017-02-24
Rated 5 out of 5
by
Libby
from
Would prefer smaller burner in front. Still like it.
Like that it has an extra large burner for bigger pots
Date published: 2017-02-24
Rated 2 out of 5
by
Big red
from
Condo has no gas
Difficult to get the level you want. I just hate electric cooking. Takes time for it to get to a lower level. Then things boil over. Can't get all the marks off the cooktop. It gets very hot in the kitchen when it's on.
Date published: 2017-02-23
Rated 4 out of 5
by
Cape Escape
from
30" Cooktop
Cooktop is very functional and the controls are sensitive enough that I have not had a problem with something cooking too high or too low. Only two areas that I would recommend for improvement. When the cooktop is off - I cannot tell where the actual cook surfaces are as there is not enough contrast in color shading between the cooking areas and the rest of the glass. The other area for improvement is that 3 of the cooking areas are in the back and only one is in front. The touch controls show two surfaces in front and two in rear. So when I am trying to turn on the right most rear surface (which is actually the right front at the touch control panel) I am always turning on the center back - this is really confusing.
Date published: 2017-02-23
Rated 3 out of 5
by
Liliane
from
Very nice looking - fits my countertop perfectly
I bought this a couple of months ago and the only thing I should have looked into more, was having only 4 burners and where they are located on the cooktop. I feel that I probably should have bought one with 5 burners. You can really only use the 2 corner burners at a time. Not enough room for a 3rd and definitely not for a 4th (unless they are really tiny)
Date published: 2017-02-23
Rated 5 out of 5
by
NancyFN
from
Replacement cooktop is great!
I'm glad I chose this as my replacement cooktop. The burners heat up quickly and the burner temperatures lower quickly too. The multi-sized burners fit a wide variety of pans. The touch activated controls are easy to use. The lock feature is a great safety feature.
Date published: 2017-02-10
Rated 5 out of 5
by
Nana
from
cooktop
Newly installed in my kitchen; easy to use and easy to clean.
Date published: 2017-01-22
Rated 3 out of 5
by
Denise
from
30" Electric Cooktop
I had my cookstove for only a couple of weeks when I noticed a big scratch on the top. I did not realize that the cooktop would scratch. No one ever top us that you almost need special pans to help avoid scratches. I had a ceramic cooktop for 20 years and not once did I have a scratch and so I figured this would be the same. After numerous calls to different people affiliated with Nebraska Furniture Mart (where it was purchased) and to Kitchen-Aid I've found out that I get to live with this scratch until I purchase a new cooktop.
Date published: 2017-01-16
Demos & Guides
guides
Installing Oven Under Cooktop
Installing Oven Under Cooktop.
Warranty Information
A complete description of your warranty coverage, and contact information for service and support.
Use & Care Guide
Comprehensive information about your new appliance - from getting started to cleaning and maintenance.
Installation Guide
Instructions for unpacking and installing your appliance, including electrical requirements and necessary tools.
Dimension Guide
Detailed dimensions of your new appliance with space requirements for the area surrounding it.
Oven and Cooktop Combinations
Oven and Cooktop Combinations
Instruction Sheet
Instruction Sheet
In order to read a PDF file, you must have Adobe Acrobat reader installed on your computer. You can download the latest version at the Adobe website.
Show More Guides