9-Speed Hand Mixer
9-Speed Hand Mixer is rated out of 5 by 378.
Mix, knead whip and blend all of your favorite recipes with this 9-Speed Mixer featuring and Exclusive Accessory Pack. This hand mixer comes standard with 2 Turbo Beater™ II Accessories, 2 Dough Hooks, a Pro Whisk, Blending Rod and Storage Bag to neatly protect and organize everything.
Empire Red - KHM926ER
Features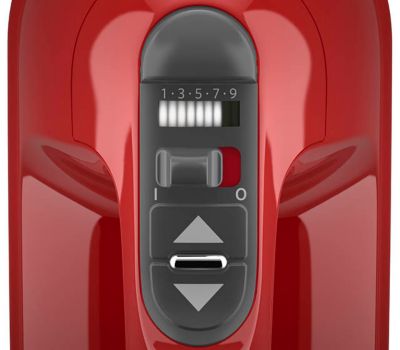 9 Speeds
Combine ingredients at speed one for slowly stirring in chunky ingredients, speed six for mixing bread batter and creaming butter and sugar, then speed nine for whipping meringue.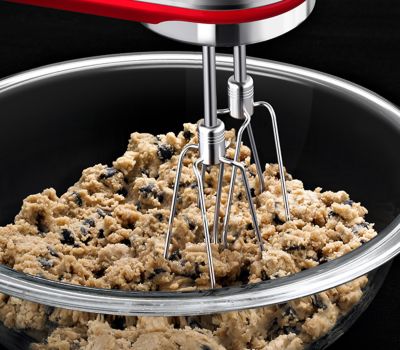 Stainless Steel Turbo Beater™ II Accessories
The Stainless Steel Turbo Beater™ II Accessories are ideal for mixing heavy ingredients. Dishwasher safe.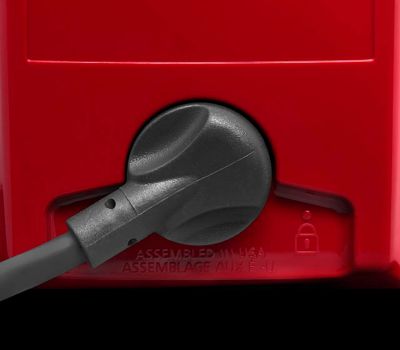 Lockable Swivel Cord
Lock the cord into either the left or right side of the mixer so you can approach ingredients from any angle. The round cord is easy to wipe clean.
Beater Ejector Button
Easily and quickly remove any accessory from the hand mixer with the single-handed press of a button.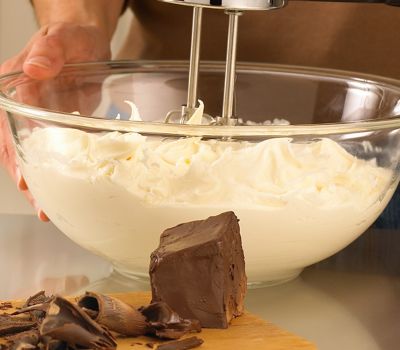 Soft Start™ Feature
Brings the beaters up to the selected speed gradually to help prevent ingredients from splattering.

Model KHM926 includes
(2) Stainless Steel Turbo Beater™ II Accessories, (1) Pro Whisk, (2) Dough Hooks, (1) Blending Rod, (1) Storage Bag
Specifications
Configuration and Overview
Design
Hand Mixer Controls
Digital
Show More Specifications
Reviews
Rated 5 out of 5
by
PamM60
from
Quick and Handy
I bought this handheld mixer for small mixing jobs when my large kitchenaid mixer is just to big for the job. I love it very quick and easy to use with so many great attachments
Date published: 2018-02-19
Rated 5 out of 5
by
MelodieCooks
from
Super Hand Mixer
Have a KitchenAid stand mixer but needed a hand mixer for smaller jobs. This hand mixer does a great job.
Date published: 2018-02-14
Rated 5 out of 5
by
Ksue123
from
Simply amazing!
My boyfriend purchased the 9-speed hand mixer and the 6-Quart mixer for my birthday and both products are hands down the best I've ever had! I wouldn't think of going elsewhere - thanks KitchenAid, you have a customer for life!
Date published: 2018-02-14
Rated 5 out of 5
by
YFinder
from
Always Awesome!
Every product from stand mixers, attachments, and now the 9-speed mixer perform as I expect. Bought this because sometimes i don't need my big stand mixer to whip up eggs, meringues or toppings. My grandmother's stand mixer started it all for us and now i'm passing the KitchenAid tradition down to my children. Recipes always turn out better when they are properly mixed whether creaming butter and sugar in the stand mixer or whipping egg whites with this 9-speed hand mixer. Quality ingredients is only part of the equation, you need quality equipment and KitchenAid has always delivered on that expectation.
Date published: 2018-02-14
Rated 5 out of 5
by
Wmalzhan
from
Pleasantly Surprised!
I received this hand mixer for Christmas and have been pleasantly surprised! It's perfect for smaller batches instead of getting out the heavy stand mixer. It's great for whipping egg whites and making whipped cream. I also recently made a cream cheese peanut butter pie and it did the job of creaming everything together really well with no lumps. I haven't tried all of the accessories yet, but so far, I'm very happy with it! Easy to use, easy to clean, and more powerful than I expected!
Date published: 2018-02-13
Rated 5 out of 5
by
Nisi
from
Very nice!
Love the updated options. Slow start is nice to prevent messes and the cord design prevents strain on the connection.
Date published: 2018-02-11
Rated 5 out of 5
by
Msgal
from
Worth every penny
I love the 9dpeed hand mixer. The additional attachments are great. Excellent choice
Date published: 2018-02-08
Rated 5 out of 5
by
mildred327
from
Great Prodcut
This was given to me as a christmas gift from my husband. My mom has always spoken highly of KitchenAid and I'm right there with her. This is a great product.
Date published: 2018-02-06
Rated 5 out of 5
by
Mom24
from
Great features
Got it as a gift and I love it . I like to bake alot
Date published: 2018-02-06
Rated 5 out of 5
by
J.E.P
from
Works perfectly
We have used it many times, it is simple to use. Haven't had any problems at all.
Date published: 2018-02-06