9-Cup Food Processor
9-Cup Food Processor is rated out of 5 by 93.
Slice, shred, knead, chop and more quickly and easily. This 9-Cup Food Processor with ExactSlice™ system, slices everyday portions of fresh fruits and vegetables from thick to thin.
Onyx Black - KFP0922OB
Features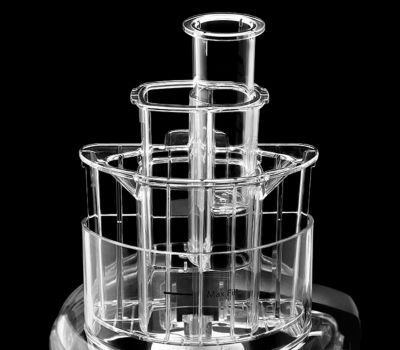 3-in-1 Wide Mouth Feed Tube
Accommodates large items, such as tomatoes, cucumbers and potatoes with very little prep work.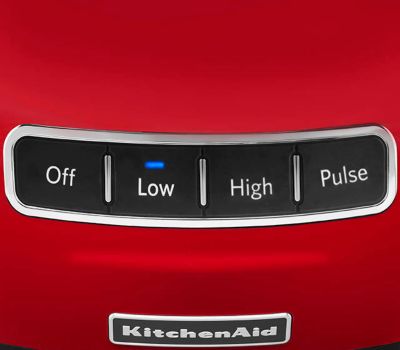 High, Low & Pulse
To precisely and properly handle soft or hard ingredients, with the touch of a button.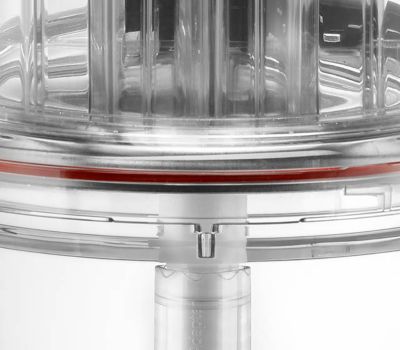 UltraTight™ Seal
Features a specially designed locking system with leak-resistant ring that allows you to fill the work bowl to capacity with ingredients.

Model KFP0922 includes
(1) 9-Cup Work Bowl, (1) 3-Cup Work Bowl with Multipurpose Blade, (1) Adjustable Slicing Disc, (1) Reversible Shredding Disc, (1) Multipurpose Blade, (1) Dough Blade
Specifications
Features
Feed Tube Type
Wide Mouth
Includes
Accessories
3 Cup Mini Bowl w/ Mini Blade, Dough Blade, Internal Adjustable Slicing Disc, Mulitpurpose Blade, Reversible Shredding Disc
Accessories Included|Work Bowl (Cups)
9
General
Power Cord Length (ft.)
2.0
Show More Specifications
Reviews
Rated 5 out of 5
by
Effa
from
Great appliance
I bought this for daughter & family. She loves it. Visited her recently & says it works great
Date published: 2018-02-01
Rated 2 out of 5
by
jfrank5427
from
Less than ideal
I am a bit disappointed with this machine. It is difficult to 'snap' the bowl into place, the buttons are hard to push, and the top is horrible to clean (so many pieces with lots of hard to access nooks and crannies). The machine bogs down with biscuit dough and peanut butter (it automatically stops). Before this, I had a 7 cup machine that did not have any of these problems. The reason I had to replace that machine was the bowl kept breaking (due to a design flaw) and I could no longer get replacements. Behind the stand mixer, this is my second most used tool in the kitchen.
Date published: 2018-01-29
Rated 1 out of 5
by
Don 12345
from
WORKED ONE TIME ONLY
Bought this for Christmas and used it one time. While it worked great the first time it doesn't work now.
Date published: 2018-01-19
Rated 1 out of 5
by
sami
from
Has not wroked after the third time
Bought this 3months ago with a gift card. we were so excited to have a great brand in the kitchen. my wife more than I. she was thoroughly disappointed with the machine not working. we thought we had the locking mechanism wrong or didn't understand it at first. but it is now collecting dust and counter space.
Date published: 2018-01-16
Rated 2 out of 5
by
Amanda M
from
So complicated and doesn't fully blend food
It's so complicated to put together and it doesn't blend sticky food; just turns it all into a ball. Such a waste of money and space.
Date published: 2017-12-27
Rated 1 out of 5
by
Robert 1
from
Lid with 3 in 1 feed tube
The lid with the 3 in 1 feed tube has food inside the black plastic part of the lid with no apparent way of dismantling it for cleaning. If this was 'cleanable' I would give the processor a good rating. For now.....a very poor rating.
Date published: 2017-11-30
Rated 3 out of 5
by
DC Granny
from
Disappointed
I bought this processor for prepping small amounts of food.. I like the adjustable slicer, but I am very disappointed with the grating blades. The food processor leaves a great deal of wasted food at the outside of the blade, and that food cannot be regrated. This blade needs to be redesigned and made available to KitchenAid customers.
Date published: 2017-11-28
Rated 1 out of 5
by
JChapin
from
I bought this a year ago and it's never works
I guess I can NEVER get the chopper to lock. It's only worked 3 times in a year. So it collects dust and takes up space. So disappointed
Date published: 2017-11-26
Rated 5 out of 5
by
denny's girl
from
versatile processor
I love the two different sizes of bowls that were included. It makes this processor very versatile. With all the accessories included, I can accomplish whatever task I need with this one appliance. No need to buy extra add ons. It is just perfect for my needs. Very pleased
Date published: 2017-08-12
Rated 5 out of 5
by
Hideki
from
Fantastic!
This product is just the right size for us. The adjustable blade thickness is amazing. We used it cut the cabbage and the slices were part thin! Fantastic
Date published: 2017-07-02
Demos & Guides
guides
Use & Care Guide
Comprehensive information about your new appliance - from getting started to cleaning and maintenance.