Franzese™ Authentic Italian Style Gluten-Free Pasta Mix (9.7 oz)
Enjoy making authentic Italian style fresh pasta dough at home quickly and easily with Franzese™ pasta mix. Simply add water & prepare mix with the KitchenAid® Stand Mixer & Pasta Roller & Cutter attachments. Franzese™ pasta mix delivers classic favorites in a delightful new way.
Gluten Free - KFMPD97SPGF
Features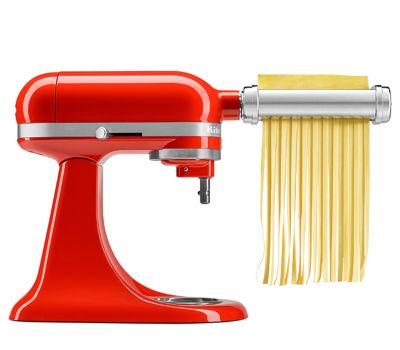 For Best Results
Prepare the Franzese™Authentic Pasta Mixes with the KitchenAid® Stand Mixer and Pasta attachment for best results.
Specifications
Overview
Calories from Fat (mix)
0
Calories Per Serving (mix)
120
Calories Per Serving (prepared)
120
Cholesterol (mix) milligrams (mg)
0
Saturated Fat (mix) grams
0
Show More Specifications