Franzese™ Authentic Italian Style Pasta Mix (11.9 oz)
Enjoy making authentic Italian style fresh pasta dough at home quickly and easily with Franzese™ pasta mix. Simply add water & prepare mix with the KitchenAid® Stand Mixer & Pasta Roller & Cutter attachments. Franzese™ pasta mix delivers classic favorites in a delightful new way.
Whole Wheat - KFMPD12SPWW
Features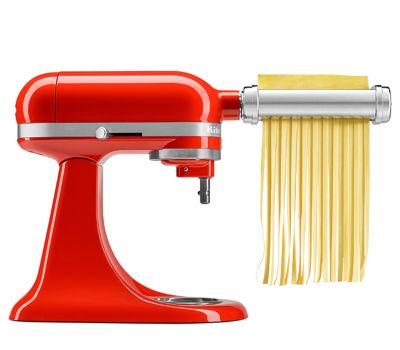 For Best Results
Prepare the Franzese™Authentic Pasta Mixes with the KitchenAid® Stand Mixer and Pasta attachment for best results.
Specifications
Overview
Calories from Fat (mix)
15
Calories Per Serving (mix)
150
Calories Per Serving (prepared)
150
Cholesterol (mix) milligrams (mg)
25
Show More Specifications