14 Cup Coffee Maker
14 Cup Coffee Maker is rated out of 5 by 357.
Brew coffee just the way you like it. This 14-cup glass carafe drip coffee maker comes standard with a variable brew strength selector, for a bold or regular brew. This brewer also features a keep warm mode for hot coffee up to 4 hours.
Onyx Black - KCM1402OB
Features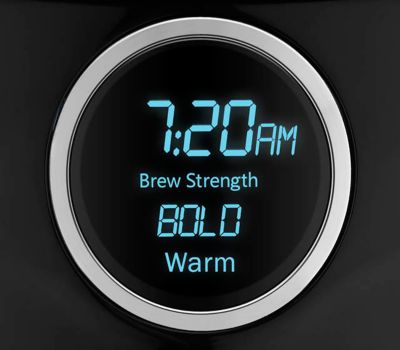 Digital LED Display
Shows time, warm mode, brew strength, capacity selection and cleaning needed indicator.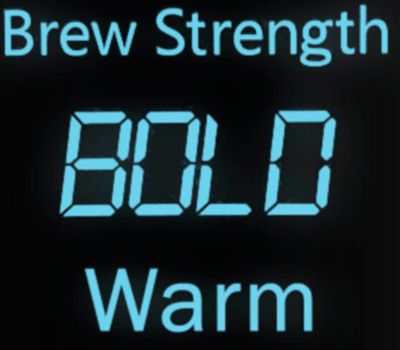 Variable Brew Strength Selector
Allows you to brew coffee just the way you like it, regular or bold.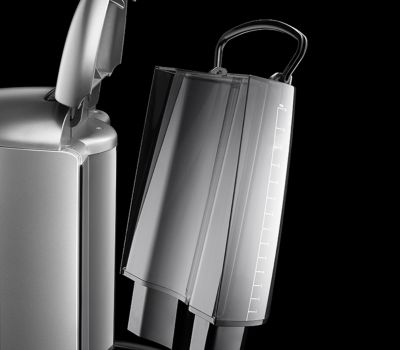 Removable Water Tank
For quick and easy filling.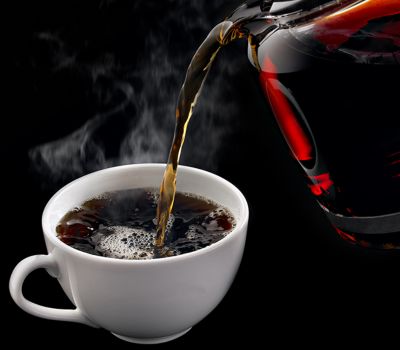 24-Hour Programmability
For any time over a 24-hour period, so your coffee can be ready when you need it.

Pause and Pour
Holds the brew cycle, allowing you to pour a cup of coffee before brewing is complete.

Model KCM1402 includes
(1) Gold Tone Filter, (1) Water Filter
Specifications
Features
Clean Touch Control Pad
Yes
Cleaning Indicator Light
Yes
End of Brew/Max Fill Tone
Yes
Full Dispersion Shower Head
Yes
Pause and Pour Feature
Yes
Programmable Brew Timer
Yes
Time Since Brew Display
Yes
General
Power Cord Length (ft.)
3.3
Show More Specifications
Reviews
Rated 5 out of 5
by
PMWe
from
They improved it!
This is our second Kitchenaid coffeemaker, similar model. I see you have solved several things that were drawbacks on the old version. Our old kitchen aid coffemaker still worked after about 12 yrs, but the Teflon coating was worn on the warming plate, and the latch to close the filter compartment would not close on the first try. Now there is a new material for the warming plate that does not appear to be coated, there is a push-button latch for the filter area, and the water reservoir is removable for filling. it's perfect, especially since it is red!
Date published: 2018-02-23
Rated 2 out of 5
by
PatrickOD85
from
Expecting more...
I've had this coffee maker for about 21/2 years. I bought it because a prior model they had was amazing. I haven't had any issues with the door popping open, or the display messing up, but the coffee doesn't brew hot like I thought it would. Also, when I brew a fine ground coffee, the grounds end up in my coffee every time. It brews a good tasting cup of coffee besides these problems. Not sure if I'll stay with this, or go with another brand.
Date published: 2018-02-21
Rated 5 out of 5
by
Rich M
from
KitchenAid - 14 Cup Coffee Maker
this is my fourth coffee maker by kitchenAid over many years and i'm very pleased with it
Date published: 2018-02-07
Rated 5 out of 5
by
Barb74
from
Offered the features I was needed
I owned the same maker for a number of years and just needed to replace it because after so much use, the latched failed to hold the basket closed . I love the 14 cup capacity and especially wanted the removable water reservoir.
Date published: 2018-02-06
Rated 4 out of 5
by
Hulsie
from
Great features!
Sleek appearance on counter top. Makes up to 14 cups so great for company!
Date published: 2018-02-05
Rated 4 out of 5
by
Boisey302
from
Love this coffee pot
I have purchased this coffee pot numerous times, I dislike the change of the cleaning option, I wish they had left the on and off option on the coffee pot. I have had to send two back just in the last 4 months, because the coffee pot would go to the cleaning option all the time. Changing is not also best.
Date published: 2018-02-05
Rated 5 out of 5
by
Taarna38
from
Awesome coffee maker!
I bought this approx. 2 mos. ago as a replacement coffee maker and couldn't be happier!
Date published: 2018-01-31
Rated 5 out of 5
by
nmeileen
from
This is so good it is my 3rd one
I have worn out two previous of this model and its previous model which opened differently. The last two open the best way. Less to clean up when making coffee.
Date published: 2018-01-30
Rated 3 out of 5
by
Lee232
from
Fair
Already clock timer light doesn't completely illuminate. What should I do?
Date published: 2018-01-30
Rated 5 out of 5
by
VH 2
from
Great Product!
Easy to use. Brews fast. Love the 14 cup option. Important feature for a COFFEE LOVER!
Date published: 2018-01-29