12 Cup Coffee Maker
12 Cup Coffee Maker is rated out of 5 by 422.
Enjoy a great cup of coffee every morning. This 12-cup glass carafe drip coffee maker features a refined brew process, ensuring even coffee ground saturation and uniform extraction. Other clever features include a removable water tank and variable brew strength selector, for a bold or regular cup of joe.
Onyx Black - KCM1202OB
Features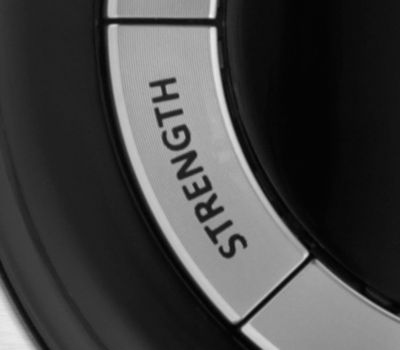 Brew Strength Selector
Regular or bold brew, for just the way you like it.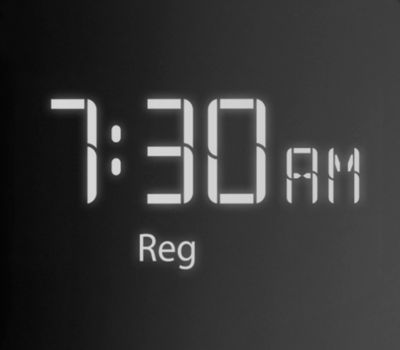 Digital LCD Display
Shows brew cycle information, including warm, brew strength, 1-4 cup and cleaning needed modes.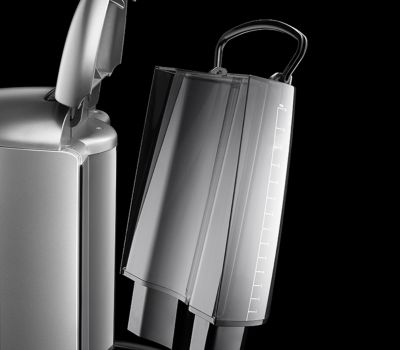 Removable Water Tank
For quick and easy filling.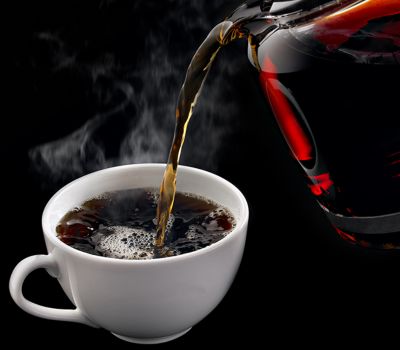 24-Hour Programmability
For any time over a 24-hour period, so your coffee can be ready when you need it.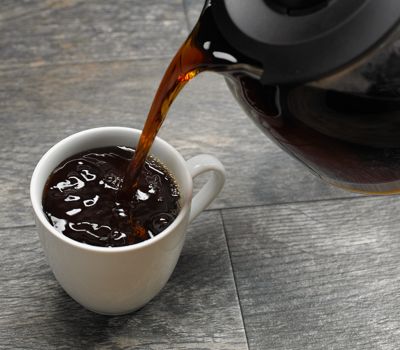 Pause and Pour
Stops the brew cycle, allowing you to pour a cup of coffee before brewing is complete.

Model KCM1202 includes
(1) Gold Tone Filter, (1) Water Filter
Specifications
Features
Clean Touch Control Pad
No
Cleaning Indicator Light
Yes
End of Brew/Max Fill Tone
Yes
Full Dispersion Shower Head
Yes
Pause and Pour Feature
Yes
Programmable Brew Timer
Yes
Time Since Brew Display
No
General
Power Cord Length (ft.)
2.8
Show More Specifications
Reviews
Rated 1 out of 5
by
Mad gramma
from
WAS good
I loved my coffee maker for 6 months but now it won't release the water!!!! Thought if I bought a Kitchenaid I would have it for awhile..should have went with a $10.00 special
Date published: 2017-11-29
Rated 5 out of 5
by
Pfraden
from
Outrageous design!
We bought this as a gift to ourselves. Didn't know how awesome it would look as modern of a design it is. Looks great in our kitchen and goes with everything. I don't have to hide it because of its looks!
Date published: 2017-11-26
Rated 4 out of 5
by
Dannys
from
Like detachable water tank
So far good product ease of use makes good coffee thanks
Date published: 2017-11-25
Rated 5 out of 5
by
Dan0884
from
Great quality and price.
Bought this approximately 1 month ago and it has lived up to my standards for the most important small appliance for our home.
Date published: 2017-11-25
Rated 5 out of 5
by
SnkdrvrS80
from
Great Function and Style
Purchased several weeks ago his online. Very familiar with KAid and no hesitation to add a coffemaker to our kitchen appliances
Date published: 2017-11-24
Rated 3 out of 5
by
Kly1274
from
Replacement parts??
We have had this coffee pot for over a year and half and we cannot find ANY filters to replace the charcoal filter. I wish KitchenAid would list appropriate replacement parts for their products because we have yet to discover a replacement. This has made it difficult to get good coffee and keep the product clean and good shape.
Date published: 2017-11-05
Rated 5 out of 5
by
Nana
from
Nana
This is the best coffee maker that I have had in a long time!!
Date published: 2017-10-31
Rated 5 out of 5
by
smlamuth
from
GREAT
I've only had the Coffee Maker for a week, but so far it works great. Easy to use and makes great coffee.
Date published: 2017-10-23
Rated 2 out of 5
by
Anonymous
from
Loved everything, esp the coffee temperature.
We bought this coffeemaker July 29th, 2017. Super happy with it, the coffee is super hot, and perfect. Until a couple days ago, Oct 18th, 2017, it quit running. Took 30 minutes to brew, and there was a little water still in the reservoir, never came thru for brewing. Cleaned it and it was worse the next day.Took an hour, and still did not use all the water. Went out and bought a $20 coffeemaker. If it goes out, all I'm losing is a small amount of money, instead of almost $90.00.
Date published: 2017-10-21
Rated 4 out of 5
by
AShock
from
Good so far.
hopefully it last longer than my previous coffee makers
Date published: 2017-10-19